Look back at Marc Maron's wild, cocaine-fueled night with Sam Kinison
Hear the full, uncensored interview between Scott Ian and Marc Maron when it premieres on VOLUME (Ch. 106) Thursday 2/16 at 7 pm ET.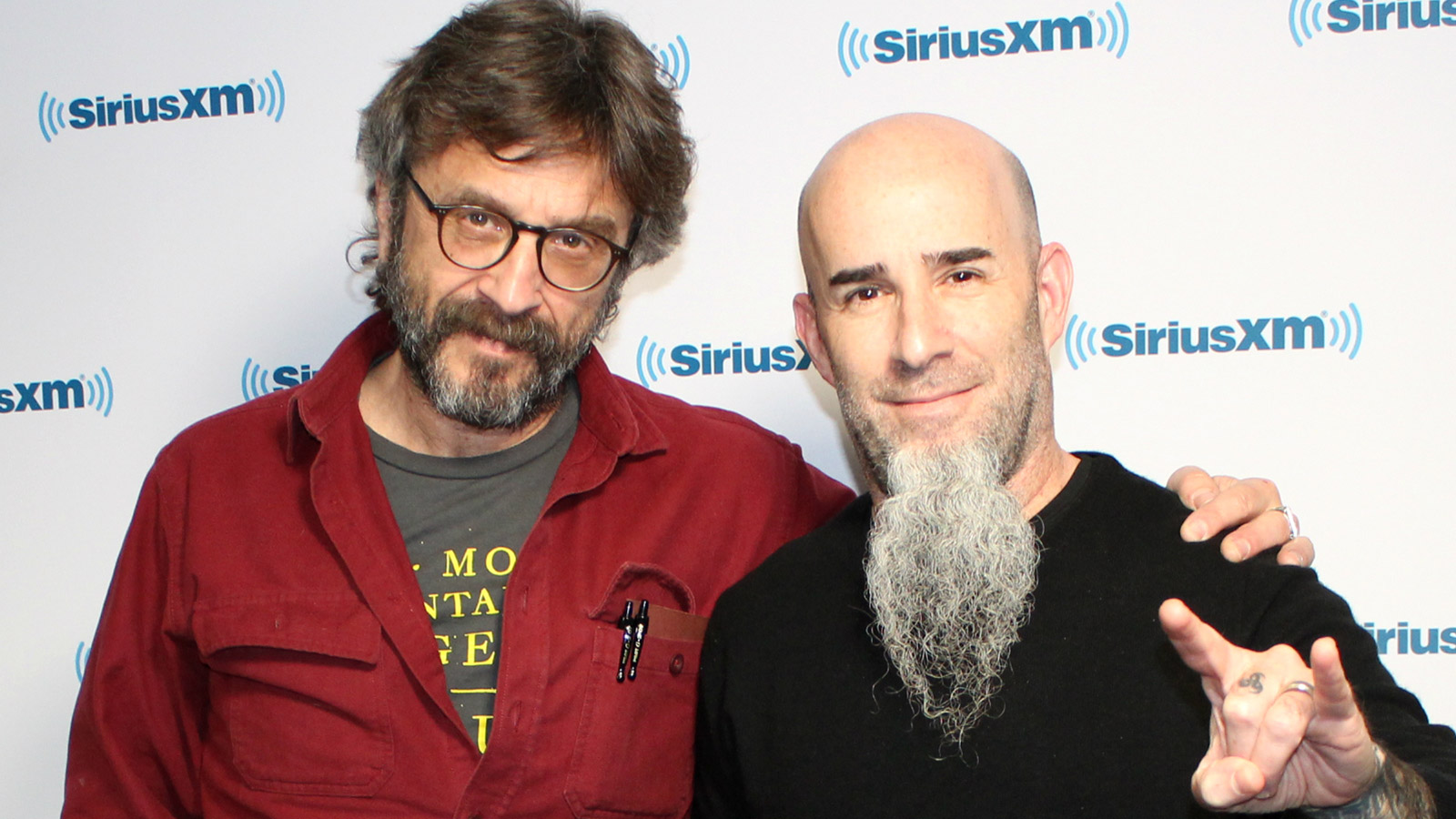 If you follow Marc Maron's WTF podcast, you've likely encountered the comic's re-telling of his drug-fueled adventures. In a 2017 episode of Never Meet Your Heroes — which touches on Maron's beginnings in comedy, his love of guitar and favorite guitarists, among other things — Scott Ian gets Maron to talk about some crazy adventures he had with fellow comic Sam Kinison, who died in a car crash in 1992.
One time, the two of them were drunk and on the hunt for cocaine, when they decided to drive to Kinison's drug dealers house at 4 am.
"He get's on the intercom, he starts buzzing the intercom and there's some sleepy guy you know who goes, 'What?!' and he's like, 'It's Sam, let me up!' And we goes into his room, and you know he pulls out a bindle of blow," Maron recalls. "He doesn't have a lot. So Sam does some blow, and then is like 'You got any booze?' and the guy's like, 'I don't have any, I just have these miniatures from the plane.' So Sam's just all fucked up. And I'm standing there, I don't know this guy, and I just see Sam on the floor, big fat Sam, drinking a miniature vodka. It was hilarious. It looked like a giant. And then he just passes out. So I look at the guy, who I don't know, and I look at Sam, and I'm like, 'All right, so I guess I'm going to split.' And he's like, 'You're not leaving him here.' He's like, 'I can't have him pulling a Belushi on me here.'"
Maron goes on to tell Scott about the sorts of things that he and Kinison would do when they partied together, like "burning money."
In true Maron fashion, he also recounts a time early in his career when he found himself getting high with some circus clowns.
You can hear the full, uncensored interview when it premieres on VOLUME (Ch. 106) Thursday 2/16 at 7 pm ET.
---
---
---