Major League Baseball's weirdest jersey numbers
When Luis Cessa came on in relief for the Yankees on April 8th, he officially became the best player in the Yankees' storied history to wear No. 85. That's because he is the only player in Yankees history to wear said number. Cessa's … Continued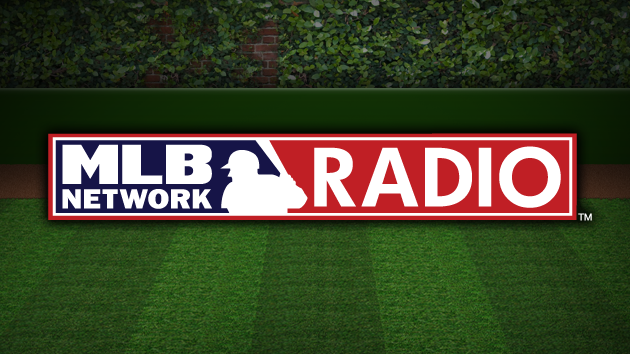 When Luis Cessa came on in relief for the Yankees on April 8th, he officially became the best player in the Yankees' storied history to wear No. 85. That's because he is the only player in Yankees history to wear said number. Cessa's outing was ultimately forgettable — he gave up a solo home run to Miguel Cabrera in two innings of work, but as of now, that's enough to etch his place in Yankee history.
Given the fact that the team has retired 20 numbers — with number 21 to come shortly in the form of Derek Jeter's No. 2 — the Bronx Bombers are going to have more players wearing higher numbers in the future. Cessa's "accomplishment," of simply showing up to work and immediately having a place in Yankee history got us thinking though — Why wouldn't more players choose higher numbers solely so they can occupy rarified air?
A quick spin through Baseball Reference's excellent uniform database shows that Cessa is one of three players to wear No. 85, with outfielder Lastings Milledge, who wore the number from 2009-2010 with the Nationals and Pirates, holding the honor of being the "best" player to ever wear the number in Major League history by virtue of his, um, four home runs, 55 RBIs, and 7 stolen bases while wearing it. In fact, according to Baseball Reference, there are only six numbers that no Major Leaguer has ever worn in a game — Nos. 80, 86, 89, 90, 92, and 93. Here's a look at some of the more obscure numbers ever to be worn on a Major League diamond, and the players who have worn them, starting with No. 69 because here at SiriusXM, we're very clever:
69: Bronson Arroyo, 2000-02 Pittsburgh Pirates: Somewhat surprisingly, only six players in Major League history have worn no. 69 (#nice), most recently A.J. Cole for the 2015 Washington Nationals. Arroyo wore the number the longest and — arguably — is therefore the best player to ever wear it, posting a 9-14 record with a 5.44 ERA during his three years with the Pirates.
79: Jose Abreu, 2014-16 Chicago White Sox: Of the three players to wear no. 79 in big league history, current White Sox slugger and 2014 unanimous AL Rookie of the Year Jose Abreu is by far and away the best of the bunch. Granted, his competition here isn't exactly stiff — Phillies pitcher Justin De Fratus (2012-2013, 7 career MLB wins) and Giants pitcher Jean Machi (2012 Giants) being the only others to sport the number.
82: Johnny Lazor, 1943 Boston Red Sox: 73 years after he debuted as a 30-year-old rookie and 14 years after his death at the ripe old age of 90, Lazor is still the only Major Leaguer to ever wear number 82. It proved to be one of the finest of his four seasons in the major leagues, with Lazor posting a .226 batting average with 13 RBIs and a -.6 wins above replacement (WAR). He wound up switching to a more conventional number — no. 14 — for the 1944 campaign.
84: Prince Fielder, 2014-2016 Texas Rangers: After coming over to the Rangers from the Tigers in 2014, Fielder decided to switch things up uniform number-wise, going from 28, which he had worn throughout his entire career up to that point with the Tigers and Brewers, to 84. In three seasons wearing the number, he's hit .288 with 27 HR and 124 RBI. The only other player to wear no. 84? J.T. Snow, who hit .205 with 0 HR and 4 RBI while wearing it for the 2006 Red Sox.
87: Dan Otero, 2012 San Francisco Giants: Otero is the only big leaguer to ever wear no. 87, posting a 0-0 won-loss record with a 5.84 ERA in 12 ⅓ innings across 12 games for the 2012 Giants. Mediocre numbers, sure, but until someone else — literally, anyone else — wears no. 87 in a Major League game, he's the best no. 87 in MLB history.
91: Alfredo Aceves, 2008-10 and 2014 Yankees, 2011-13 Red Sox: Three players in Major League history have worn No. 91, including Hideo Nomo and Tim Spooneybarger, who posted a mediocre 2-3 career won-loss record with a 3.24 ERA but owns a Hall of Fame last name, but none wore it longer than Aceves, who wore No. 91 for his entire seven-year big league career. To be sure, Aceves did right by no. 91, posting a career numbers of 31-16, 3.83 ERA and winning a World Series ring with the Yankees in 2009. Aceves actually pitched in one game in the World Series, throwing two innings of shutout ball against the Phillies.
No. 95: Takahito Nomura, 2002 Brewers: There's no polite way of putting it, Nomura was a very bad pitcher on a very bad Brewers team. The 2002 Brewers won all of 56 games and finished 11th in the National League in attendance. Nomura's presence did little to help either. As a 33-year-old rookie, Nomura allowed 13 earned runs in 13 ⅔ innings pitched spread across 21 games, a 8.56 ERA. Amazingly enough, putrid as his pitching was, he didn't get credit for a loss that season, which proved to (unsurprisingly) be the only season of his Major League career.
No. 96: Bill Voiselle, 1950 Cubs: Fun fact: Two players have won no. 96 in Major League history, both pitchers. No pitcher has ever won a game wearing no. 96 in Major League history, however. Voiselle narrowly edges out Mac Suzuki, who wore the number for one game for the 1996 Mariners, solely because of his staying power in the big leagues. In 19 games for the 1950 Cubs (seven starts), Voiselle would compile a 0-4 record with a 5.79 ERA, his last season in the big leagues.
No. 97: Joe Beimel, various teams, 2005-2015: Beimel is the only player in Major League history to wear no. 97, and it's the most well traveled of all the high numbers, given the fact that he wore it for six different teams (Devil Rays, Dodgers, Rockies, Nationals, Pirates, and Mariners).
No. 98: Onelki Garcia, 2013 Dodgers: Garcia had a cup of coffee in the big leagues, but it was enough to earn him his own rather unique place in Major League history. Garcia is the only player to ever wear no. 98, giving up two runs (one earned) in 1 ⅓ innings of work for the 2013 Dodgers.
Stay up on the latest and greatest in MLB, in your car, on your phone and at your home with MLB Network Radio (Ch. 89, Sirius 209) on SiriusXM.
Matt Lindner is a sports and business reporter based out of Chicago. Talk shop with him all day on Twitter: @mattlindner
---
---
---