Machine Head shares world premiere of new single 'Is There Anybody Out There?' on Octane
Machine Head have enjoyed an unstoppable 20+ years at the forefront of metal, and they've done so with their integrity and pioneering creativity intact. Now they're back, following 2014's Bloodstone & Diamonds, with a brand new stand-alone single titled Is … Continued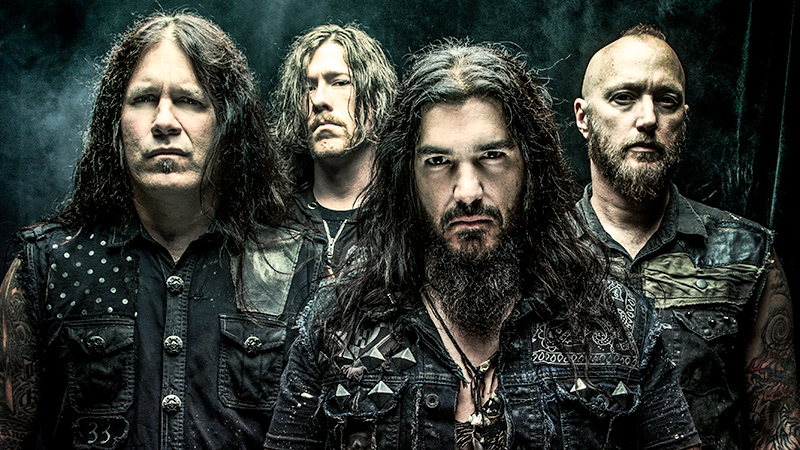 Machine Head have enjoyed an unstoppable 20+ years at the forefront of metal, and they've done so with their integrity and pioneering creativity intact. Now they're back, following 2014's Bloodstone & Diamonds, with a brand new stand-alone single titled Is There Anybody Out There?
This morning ahead of its official June 3 release, the band premiered the hard rock track on Octane (Ch. 37).
"The song is about love, loneliness, racism, and not getting what is going on in the world, or America," frontman Robb Flynn told us. "It's very much about current events, but it applies to a bigger picture."
Check out the lyrics and take a listen below, then grab a copy for yourself on Friday.
I was born as a bastard, no father, no master,
A shadow in silence left searching for answers
Put up for adoption and left with no option
Another kid fostered to fester forgotten
Take a look into these desperate eyes
As they're cast into the wretched hive
But I ain't going down alone
Is there anybody out there?
Anybody listening to me?
Is anybody else scared?
The paranoia, drops me to my knees
Does anybody feel lonely?
Disconnected from the things I see
Is there anybody out there?
Anybody out there just like me?
I'm choking on these words and I can't breathe
Now I stand as a father, to men with no honor
Ashamed of the racists I used to call brothers
Cause no flag can mean bravery,
when bloodied by slavery,
The rebel, a devil, disguised as a savior
And the sickening feeling in the air
Is the fear to speak that no one dares
So will I stand here all alone?
Live my life like I'll die tonight
Dream like I'll live forever
I have roared at the world for years
Doesn't anybody hear me?
This burden suffered, I've paid the cost
Not all who wander are lost
For a free 30-day trial, check out http://www.siriusxm.com/freeTrial
---
---
---