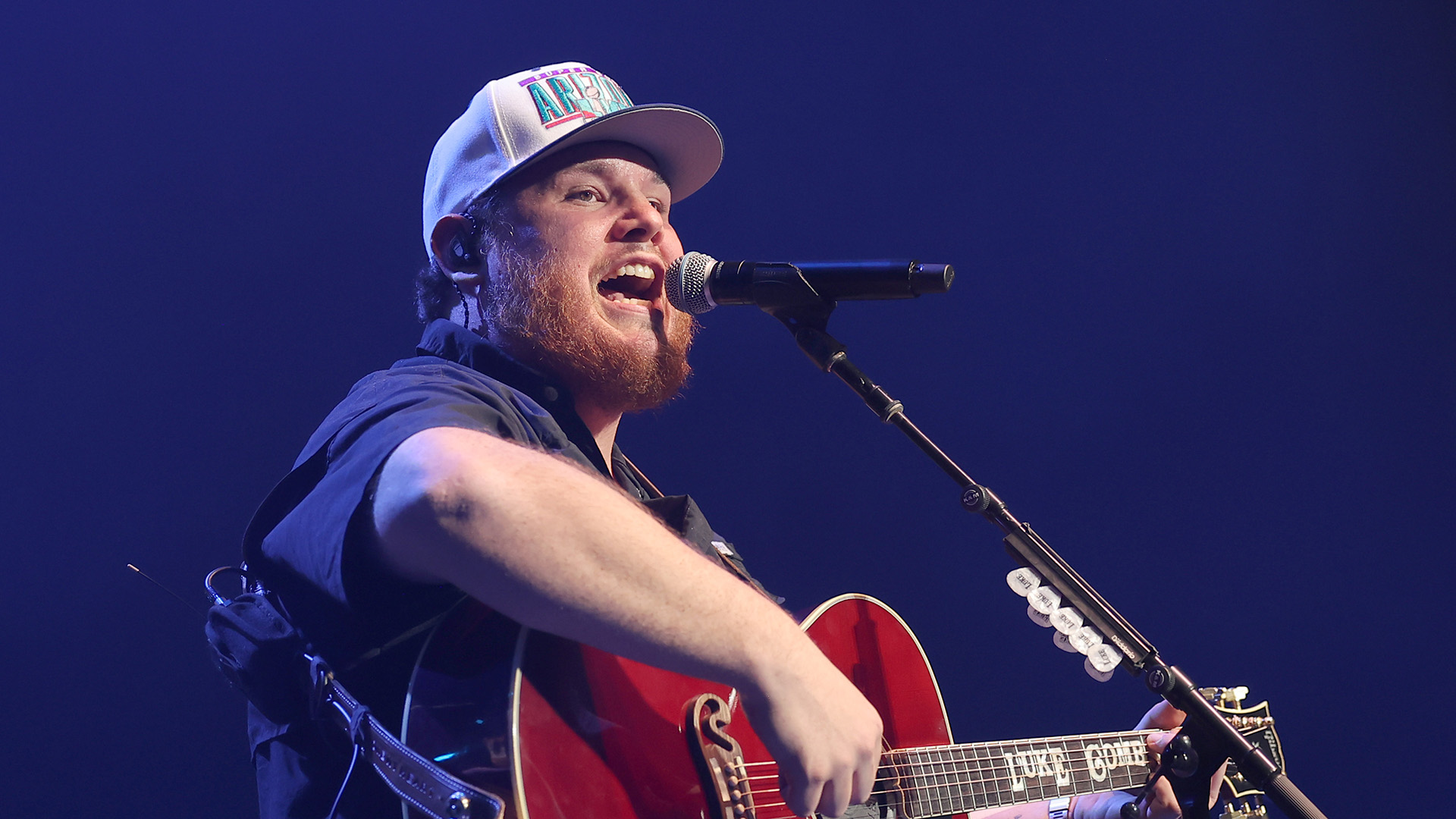 It's time to start planning for 2024, because Luke Combs just announced 25 tour dates across 14 North American cities next year. That's two dates for nearly every stop!
"When I found out we were going to be able to do two shows for most all of the cities on the 2024 tour, I decided I wanted each show to have their own unique set up of openers, as well as my own unique setlist," Luke shared in a statement. "I thought this would give people an opportunity to come to both nights if they want, but see two completely different shows."
---
Listen to Luke Combs and more country music on The Highway (Ch. 56)
---
The tour kicks off mid-April with two dates in Milwaukee and continues through August 9 and 10 in Houston. The only single-date stops will be in University Park, PA, and Craven, Canada.
When it comes to his opening acts, Luke explained that he "wanted to open up [his] stage to acts that lean into Outlaw, Americana and Red Dirt on Friday nights, as well as having a night with people [he has] toured with in the past, who are more contemporary country."
His special guests will include: Cody Johnson, Lane Pittman, Cody Jinks, Charles Wesley Godwin, The Wilder Blue, Jordan Davis, Mitchell Tenpenny, Drew Parker, Colby Acuff, The Avett Brothers, and more to be announced.
Pre-sale begins August 23 at 4pm local time with general on-sale starting August 25 at 10am local time. Learn more about how to purchase tickets on the Luke Combs official website.
The Growin' Up and Gettin' Old tour follows Luke's record-breaking World Tour, which runs through this fall including upcoming sold-out shows in Australia and Europe. With 44 shows across three continents and 16 countries, the tour is the largest ever for a country artist.
Luke Combs Growin' Up and Gettin' Old Tour Dates
Fri April 12 — Milwaukee, WI — American Family Field†
Sat April 13 — Milwaukee, WI — American Family Field‡
Fri April 19 — Buffalo, NY — Highmark Stadium+
Sat April 20 — Buffalo, NY — Highmark Stadium‡
Sat April 27 — University Park, PA — Beaver Stadium‡
Fri May 3 — Jacksonville, FL — EverBank Stadium§
Sat May 4 — Jacksonville, FL — EverBank Stadium~
Fri May 10 — San Antonio, TX — Alamodome§
Sat May 11 — San Antonio, TX — Alamodome‡
Fri May 17— Santa Clara, CA — Levi's® Stadium§
Sat May 18 — Santa Clara, CA — Levi's® Stadium~
Fri May 31 — Phoenix, AZ — State Farm Stadium§
Sat June 1 — Phoenix, AZ — State Farm Stadium~
Fri June 7 — Salt Lake City, UT — Rice-Eccles Stadium§
Sat June 8 — Salt Lake City, UT — Rice-Eccles Stadium‡
Fri June 14 — Los Angeles, CA — SoFi Stadium+
Sat June 15 — Los Angeles, CA — SoFi Stadium~
Sun July 14 — Craven, Canada — Country Thunder Saskatchewan
Fri July 19 — East Rutherford, NJ — MetLife Stadium§
Sat July 20 — East Rutherford, NJ — MetLife Stadium‡
Fri July 26 — Landover, MD — FedExField+
Sat July 27 — Landover, MD — FedExField‡
Fri August 2 — Cincinnati, OH — Paycor Stadium§
Sat August 3 — Cincinnati, OH — Paycor Stadium‡
Fri August 9 — Houston, TX — NRG Stadium§
Sat August 10 —Houston, TX — NRG Stadium‡
*with special guests Cody Johnson and Lane Pittman
†with special guests Cody Jinks, Charles Wesley Godwin and The Wilder Blue
‡with special guests Jordan Davis, Mitchell Tenpenny, Drew Parker and Colby Acuff
+with special guests The Avett Brothers, Charles Wesley Godwin, Hailey Whitters, The Wilder Blue
§with special guests Cody Jinks, Charles Wesley Godwin, Hailey Whitters, The Wilder Blue
~with special guests Jordan Davis, TBA, Drew Parker, Colby Acuff
---
---
---