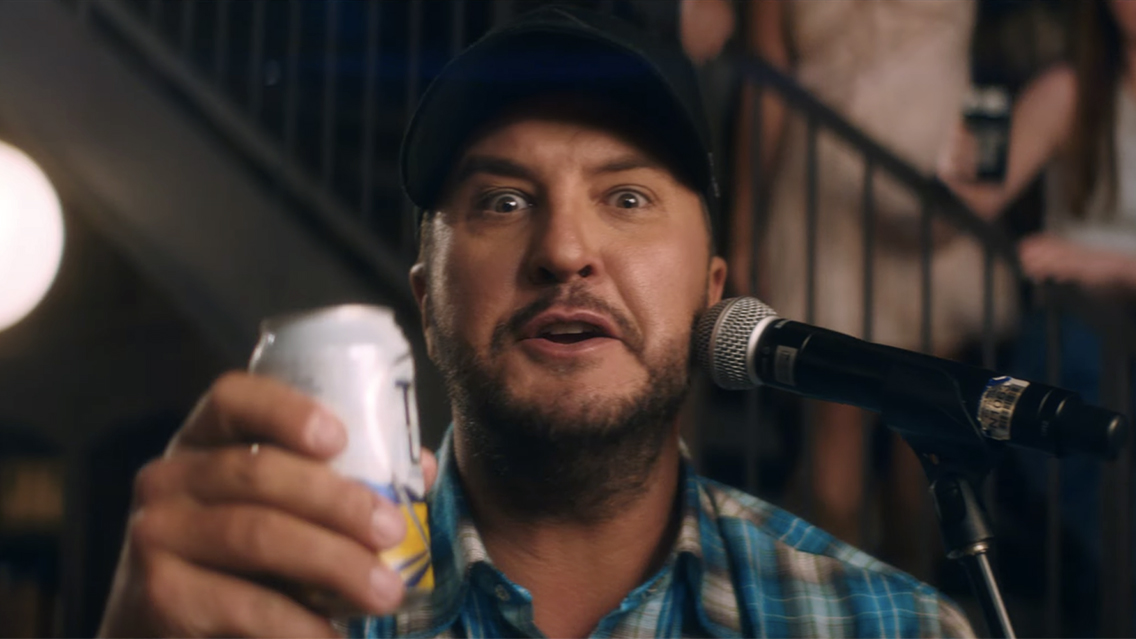 Luke Bryan is basking in the glory of a boozed-up summertime – even after a series of hardships – in his brand-new music video for "But I Got a Beer in My Hand."
---
Listen to Luke Bryan and more on the SiriusXM App now
---
Directed by Jim Wright, the video perfectly complements the song's lyrics, in which the country superstar confesses that he was prepared for heartbreak but instead finds himself surprisingly pain-free once it's all said and done. The video was shot in one take in Springfield, Tennessee, on Free Dreaming Farm. The tune and visuals capture the essence of Luke's fun-in-the-sun, devil-may-care moments.
Stranded on a remote back road after his truck fails him, Luke's luck (seemingly) changes when a car pulls up and comes to his rescue. With newfound companions, he heads to a barn party, where he joins the band on stage and mingles with a room full of enthusiastic revelers, all in high spirits just like him. His carefree attitude is on full display in the song's catchy hook:
"Yeah, I know how that country song goes, I'm supposed to be heart-broke / But I got a beer in my hand, and I got it raised up high (high) / I ain't got a give in my damn right, I can do this all night."
Speaking of luck, Luke later loses a poker game during his night out. However, nothing dampens his mood. Instead, he cracks open a can of his own Two Lane Beer and enjoys a laid-back evening with a cigar in hand.
The party scene is captured in one continuous shot, allowing viewers to feel like they are right in the front row of his vibrant and energetic performance. Luke effortlessly engages the audience throughout his feel-good night out, bringing his charisma to the forefront.
"But I Got A Beer In My Hand" was co-written by Chase McGill, Matt Dragstrem, and Geoff Warburton and, since its release in May, has become one of the fastest-rising singles of Luke's career.
Currently on his Country On Tour, which runs through October, Luke continues to share his infectious enthusiasm and energy with fans all around. "But I Got a Beer in My Hand" encapsulates the spirit of finding joy in the simple pleasures of life, reminding us all to embrace the highs and let go of the lows with a smile, a wink, and a drink raised high.
---
---
---