RHONY: Luann de Lesseps confirms Sonja & Ramona aren't invited to her wedding … yet
The Countess is planning a New Year's Eve wedding.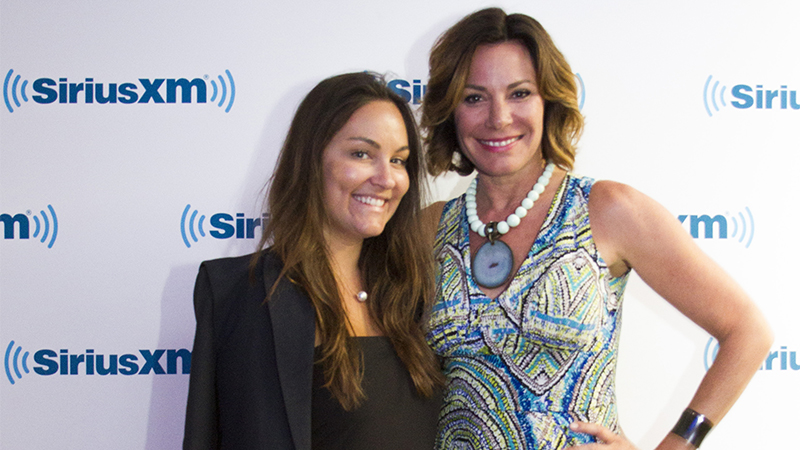 Here comes the bride!
Luann de Lesseps isn't letting the drama over her fiance Tom D'Agostino's past with two Real Housewives of New York City costars ruin her happily ever after.
While co-hosting Wake Up with Taylor on Wednesday, the Countess confirmed that so far, only Dorinda Medley and former Housewife Jill Zarin have received save the dates to her New Year's Eve nuptials, though she's considering adding Jules Wainstein and Carole Radziwill to the guest list. As for Bethenny Frankel, Sonja Morgan and Ramona Singer?
"I would say they're not invited for the moment," de Lesseps said.
Because she eloped with her first husband, de Lesseps said she's planning a big blowout for this walk down the aisle, wearing three different but equally chic (cest la vie!) wedding dresses and a veil.
"I want to be traditional," she explained. "Tom's never been married, so I want him to have a real bride. I want him to see a bride walk down the aisle."
Her romance has been a major plot point this season on RHONY, which de Lesseps attributed to the other ladies' lack of TV-worthy material.
"Guess where they focus? On Tom and Luann. Because what's Ramona's story line? What's Ramona talking about? Nothing except how she would have loved to date Tom more. And Sonja, poor thing, is like oh what about me, I like Tom. It's so pathetic, because look, I'm getting married to Tom," she said. "Guess what, girls? You're in his past. I'm his future."
De Lesseps also teased the reunion, saying she "faced off a lot with Bethenny."
"She's like the Susan Lucci of the Housewives," she joked.
All kidding aside, de Lesseps took issue with Frankel's treatment of new cast member Wainstein, particularly over her eating disorder.
"I feel like that when somebody has a problem, that to be picked on is certainly not the way to help them, so I disagree with them dissing her and her weight and kind of not being more aware of it and sympathetic toward her," she said. "I didn't like all the picking that went on. And then they picked on her house, and then they picked on their husband."
Wake Up with Taylor airs weekdays from 7-10 am ET on SiriusXM Stars (Ch. 109), and tune in all week for a new Housewife co-host. RHONY returns Aug. 17 at 9 p.m. ET on Bravo.
For a free 30-day trial, check out http://www.siriusxm.com/freetrial/blog. 
---
---
---