SiriusXM honors stand-up comedy legend Louie Anderson, dead at 68
Remember Anderson's life, legacy and timeless comedy with a March 2021 conversation and on-air tributes.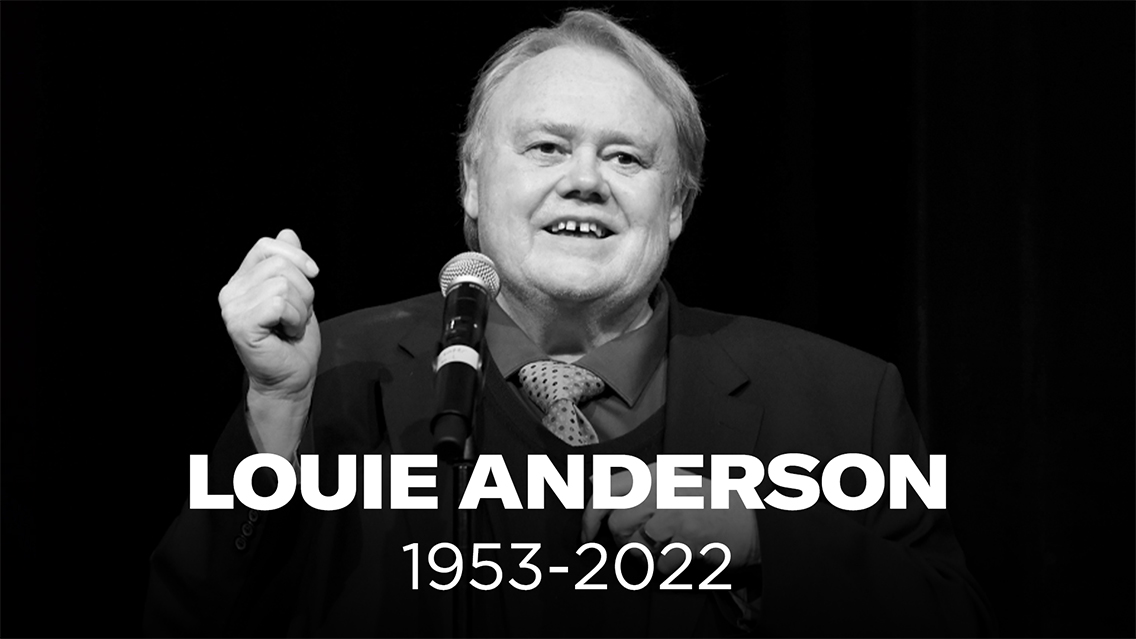 Comedian, actor, Emmy Award winner, author, and game show host Louie Anderson died this morning due to complications from blood cancer after being hospitalized in Las Vegas earlier this week for treatments. He was 68 years old.
Anderson, born in St. Paul, MN, made his network comedy debut in 1984 on The Tonight Show. In the years since, he went on to have roles in Ferris Bueller's Day Off, Coming to America (and later Coming 2 America this past spring), The Wrong Guys, The Jim Henson Hour, Life with Louie (which earned him two Daytime Emmy Awards), Search Party and many more. In 2016, Anderson co-starred in Baskets as Christine Baskets, mother to Chip and Dale, both played by Zach Galifianakis; he won an Emmy for Outstanding Supporting Actor in a Comedy Series. Anderson also had a fruitful career as a game show host on Family Feud, where he notably organized a 9/11 tribute week between the NYPD and FDNY to raise money for relevant recovery charities. He has often been praised for his unique stand-up style combining impeccable comedic timing with his Midwest sensibilities.
---
Related: Remember Bob Saget with his iconic roast, stand-up special and more
---
To pay tribute to the legendary funnyman, scroll to see the special on-air honors schedule (all times ET) across SiriusXM comedy channels and revisit a March 2021 conversation between Anderson, Tom Papa and Fortune Feimster for What a Joke with Papa and Fortune below.

Additionally, revisit Ron Bennington's memorable discussion with Anderson during an episode of Unmasked on Faction Talk here.
Louie Anderson Tribute Specials
Jeff & Larry's Comedy Roundup
A Comic Mind with Louie Anderson, hosted By Jeff Foxworthy
January 21 at 9pm
January 22 at 3pm
January 23 at 10am

Raw Dog Comedy
Best of Louie Anderson, UnMasked with Ron Bennington and Comedy Locked Down: A Year in Quarantine
 January 21 at 5pm
January 22 at 6pm
January 23 at 8am

Comedy Greats
Best of Louie Anderson, UnMasked with Ron Bennington and Comedy Locked Down: A Year in Quarantine
 January 21 at 2pm
January 22 at 8am
January 23 at 10am
Laugh USA
Louie Anderson Comedy Block
January 21 at 5pm and 10pm
January 22 at 9am, 12pm and 8pm
January 23 at 10am, 4pm and 7pm 

Comedy Central
This is Not Happening with Louie Anderson
January 21 at 6pm and 9pm

---
---
---