Kirwan on Aguayo: 'You've got to face this fire with fire'
Pat Kirwan Where do the Tampa Bay Buccaneers go from here with Roberto Aguayo? Cutting him isn't an option, Pat Kirwan says. Combining patience with increasing pressure is the best solution, he said. 'Weather this storm' "They're going to have … Continued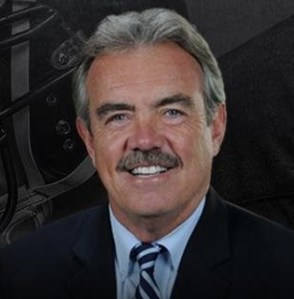 Pat Kirwan
Where do the Tampa Bay Buccaneers go from here with Roberto Aguayo?
Cutting him isn't an option, Pat Kirwan says. Combining patience with increasing pressure is the best solution, he said.
'Weather this storm'
"They're going to have to weather this storm and settle him down; his college history (at Florida State) says he can do it," Kirwan told Jim Miller on Movin' The Chains. "The coaching technique is to be debated here. Do you apply pressure to him? Do you make every kick in practice with the whole team staring at him, making noise, all that? I kind of recommend that.
"He hasn't even kicked in a real game yet. You know how nervous he's going to be on that first Sunday? I think you've got to face this fire with fire. I don't think you can coddle him and I don't think you can keep telling him he's great. I think you've got to tell him he's got to kick the damn ball through the uprights.
Kirwan on Bosa holdout: 'There's no other league to play in, Joey'
Pat Kirwan has seen both sides of the contractual impasse between Joey Bosa and the San Diego Chargers.
As someone who has negotiated plenty of contracts on behalf of NFL teams, he understands that club policies won't always agree with what a player is seeking — even if other clubs have policies that do.
And Kirwan does not see Bosa finding a solution from a grievance filed on his behalf by the NFL Players Association.
'Losing money right and left'
"I hate to be hard-ass about this, but, there's no other league to play in, Joey," Kirwan said to co-host Jim Miller on Movin' The Chains. "… Joey's losing money right and left. I heard someone say, 'Well, they're going to file a grievance.' Grievance about what? The offer's reasonable. It's within the structure of things.
"There's no written law that says you have to do this, that or the other thing because someone else did. If they want to have off-set language, they're going to have off-set language. Remember, the club is without the services of Joey, too. It's not just Joey not making his money."
'Squeeze play'
Kirwan characterized the statement the Chargers released Tuesday, indicating that Bosa's value has decreased by what looks to be an inability to play in 16 regular-season games because of lost practice time, this way: "It's a squeeze play to see if he gets his act together tonight. And then maybe in a day or do they actually do something like that."
NFLPA executive: 'We'll continue to stand behind Bosa'
As the contract dispute between Joey Bosa and the San Diego Chargers deepens, is it time for the NFLPA to intervene?
Not yet.
'Grievance is a last resort'
On Tuesday, after Bosa rejected the latest offer from the Chargers, the team issued the following statement that said in part: "The offer that we extended was for Joey to contribute during all 16 games and beyond. Joey's ability to contribute for an entire rookie season has now been jeopardized by the valuable time he has missed with his coaches and his teammates. Since Joey will not report at this time, his ability to produce not just early in the season, but throughout the entire season, has been negatively impacted. As a result, we will restructure our offer since Joey will be unable to contribute for the full 16-game season without the adequate time on the practice field, in the classroom, and in preseason games."
George Atallah, the NFLPA's assistant executive director, external affairs, told Tom Pelissero and Brady Quinn on the SiriusXM Blitz that the union was not ready to take action.
Smith in touch with Bosa, agent
"The grievance aspect of it is always a last resort for us, and we don't look to that as a thing that we jump to and immediately use as a first tool to try to get problems resolved, despite the things that people may say about us publicly," Atallah said. "(NFLPA Executive Director) DeMaurice Smith has been in touch with Joey and Joey's agent. We stand by his decision to do what he needs to do to get the deal that he wants.
"When the Chargers issue a statement like that, I kind of look at it as they're in a way playing defense because fans want to see Joey on the field. And our current rookie system … most everybody knows how our salaries are going to end up. Most everybody knows about how the guarantees are going to wind up, so there's no reason other than greed for a team to seek language that voids those guarantees. That's the position that we're in, unfortunately. We've stood behind Joey and we'll continue to stand behind Joey in terms of how he wants to proceed."
Longwell on Aguayo's struggles: 'Bucs will be happy
with that pick'
Ryan Longwell understands the elevated attention given to Roberto Aguayo's kicking struggles with the Tampa Bay Buccaneers this summer.
"When you have the spotlight of being traded up (for) and being picked in the second round, you have to go through it in days rather than weeks," the former NFL kicking great told Tom Pelissero and Brady Quinn on the SiriusXM Blitz. "That's kind of the unfortunate scenario."
'He will get through this'
What is fortunate, however, is that Aguayo — with whom Longwell worked before the draft — has what Longwell believes are the necessary traits to snap out of a slump that began with his missing an extra-point try in his first kick of the preseason and continued with missed field goals from 32 and 49 yards. The biggest, according to someone who should know it when he sees it, is talent.
"I happen to think that Roberto's supremely talented," Longwell said. "I think he had an unbelievable college career (at Florida State). I think he will get through this, and I think he'll kick well and I think the Bucs will be happy with that pick.
"It's snowballed a little bit for Roberto. The message is still pretty simple and the good news is, there's misses right and misses left, but there's really only one thing, and it's his rhythm. If you take away the profile kick, meaning the game-day kick and kind of the team kick this week, Roberto's had a really good camp. He's kicked the ball really well in their situational stuff in practice over their two-a-days and everything. He's really kicked well."
'Strong mentally'
Longwell said the PAT miss should be written off to "nerves." He thinks Aguayo is trying too hard.
"Sometimes you've got to just let your talent be your talent, and that's really what it is," he said. "The media and everything maybe makes it worse in the back of his head, but Roberto's a strong guy, strong mentally, so he will get through this. And, really, it's just learning that pace of what is the most effective way to kick the ball straight."
---
---