Listen to No. 8 USC Trojans vs Colorado Buffaloes Home and Away Feeds
You can listen to every snap live from Folsom Field on the SiriusXM App and in car radios.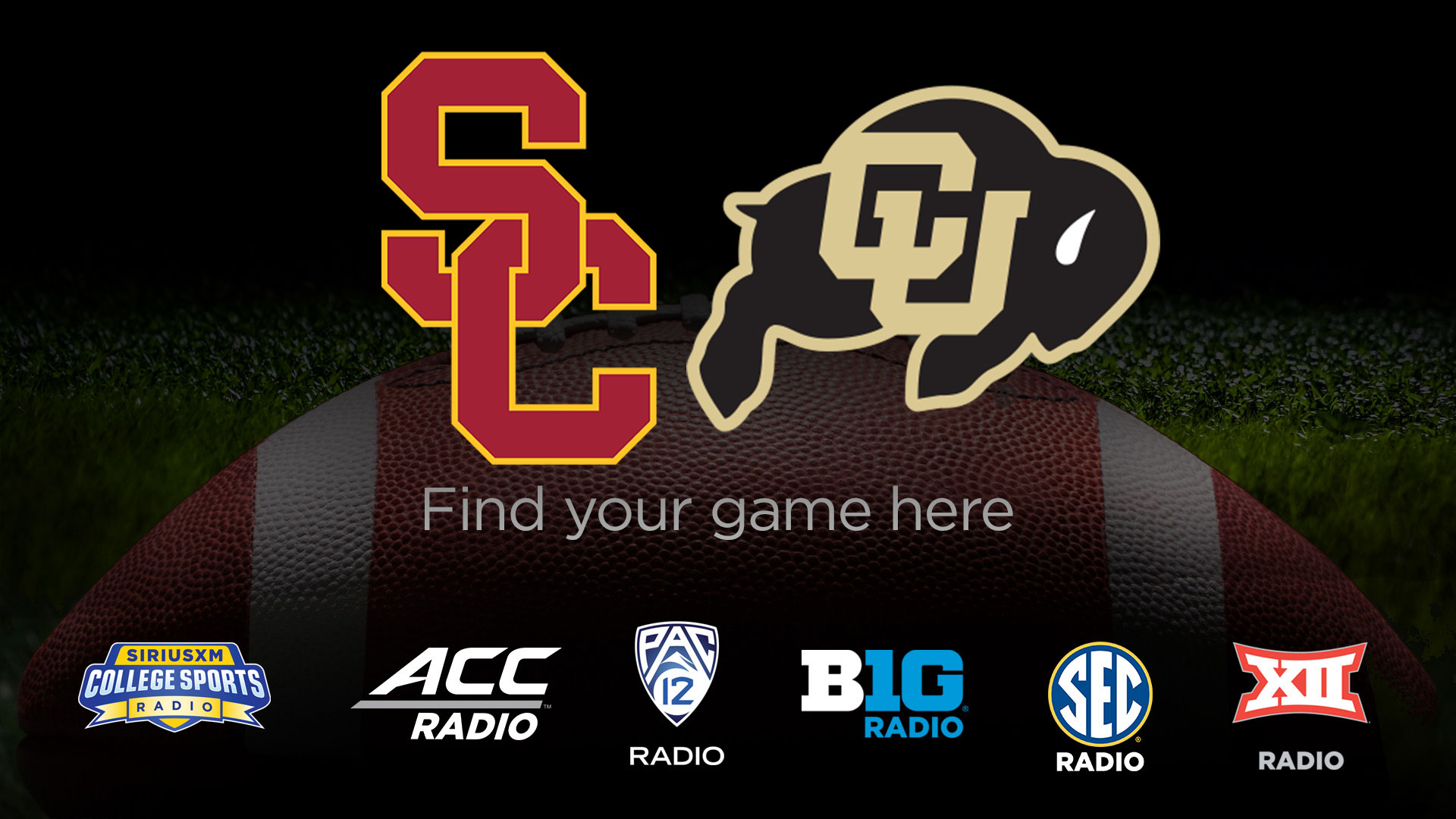 The No. 8 USC Trojans are headed to Boulder, CO, to take on the Colorado Buffaloes on September 30 at 12pm ET. You can listen to every snap live from Folsom Field on the SiriusXM App and in car radios with your choice of the home or away feed.
---
Stream the Colorado Buffaloes broadcast (Ch. 82)
Stream the USC Trojans broadcast (Ch. 959)
---
Away: USC Trojans
The USC Trojans, led by the defending Heisman Trophy winner QB Caleb Williams, have been setting the college football scene ablaze. This season Williams has completed 75 passes out of 101 attempts, amassing a total of 1,200 yards through the air, along with an impressive 15 touchdowns and a flawless record of zero interceptions.
Wide receiver Brenden Rice has been a standout player, contributing with 2 TDs last week, bringing his season total to 5. Rice has recorded a touchdown in five consecutive games, showcasing his scoring ability.
Tahj Washington, another explosive wide receiver for USC, added to the scoring frenzy with a 45-yard TD reception, solidifying his position as a top performer in yards per reception, ranking third in the nation and first in the Pac-12.
In the rushing department, RB MarShawn Lloyd dominated the game, amassing 154 yards on the ground in just 14 carries, averaging an impressive 11.0 yards per carry.
Defensively, LB Eric Gentry led the Trojans with 9 tackles, while a relentless pass rush, led by Romello Height, Tackett Curtis, Solomon Byrd, Jamil Muhammad, and Bear Alexander, resulted in multiple sacks.
USC's defensive excellence has earned them the top spot in the nation for tackles for loss (41.0) and a notable third place in sacks (16.0). To cap it off, S Calen Bullock secured an interception against ASU QB Drew Pyne, adding to his career total.
Home: Colorado Buffaloes
Under the leadership of new head coach Deion Sanders, the Colorado Buffaloes have shown promise with a 3-1 overall record, although they are 0-1 in Pac-12 Conference games. However, they faced a tough loss to Oregon, falling 42-6 in Eugene, Oregon, on September 23.
QB Shedeur Sanders has been impressive, completing 130 of 169 passes with 11 TDs and only 1 interception. He's been the driving force behind the Buffaloes' offensive efforts.
In the rushing department, RB Dylan Edwards leads the way with 157 yards and 1 TD on 28 carries.
The Buffaloes have showcased a balanced passing attack with five different players recording TD receptions this season. WR Xavier Weaver, WR Jimmy Horn Jr., RB Dylan Edwards, WR Tar'Varish Dawson, and TE Michael Harrison have all contributed to the team's success through the air.
Defensively, LB Juwan Mitchell leads the Buffaloes with 28 tackles, while DL Jordan Domineck has been a force to be reckoned with, amassing 5.5 sacks for a loss of 22 yards this season. The Buffaloes' defense has given up a total of 475.8 yards (269.3 passing and 206.5 rushing) this season.
Unfortunately, the Buffaloes have faced adversity with the injury of two-way player CB/WR Travis Hunter, who was taken to the hospital following the Colorado State game and is expected to miss multiple weeks.
---
Colorado Buffaloes Home Feed:
SiriusXM channel 82 in your vehicle
Channel 82 on the SiriusXM App
USC Trojans Away Feed:
SiriusXM channel 197 in your vehicle
Channel 959 on the SiriusXM App
---
Want to listen to more games? Throughout the 2023 College Football season, SiriusXM listeners get access to dozens of game broadcasts each week involving teams from the ACC, Big Ten, Big 12, Pac-12, SEC, and other conferences — plus Army, Navy, HBCU football and more. For more information about SiriusXM's college football offerings, click here.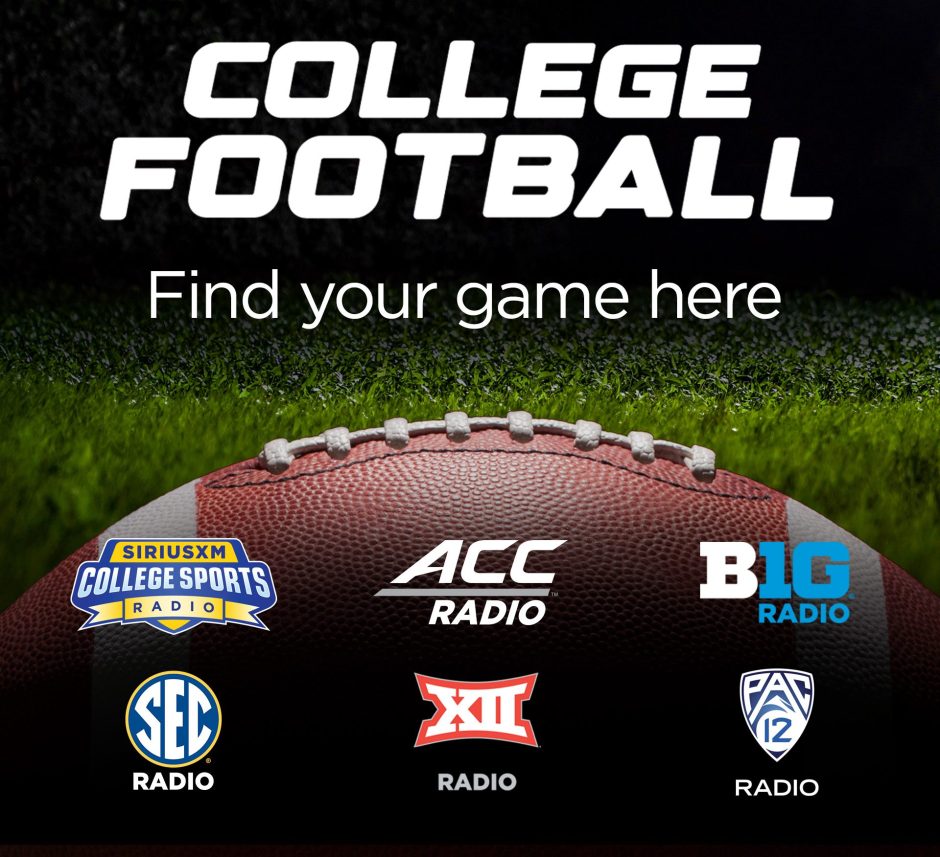 ---
---
---