Listen to No. 24 Kansas Jayhawks vs No. 3 Texas Longhorns Home and Away Feeds
You can listen to every snap live from DKR-Texas Memorial Stadium on the SiriusXM App and in car radios.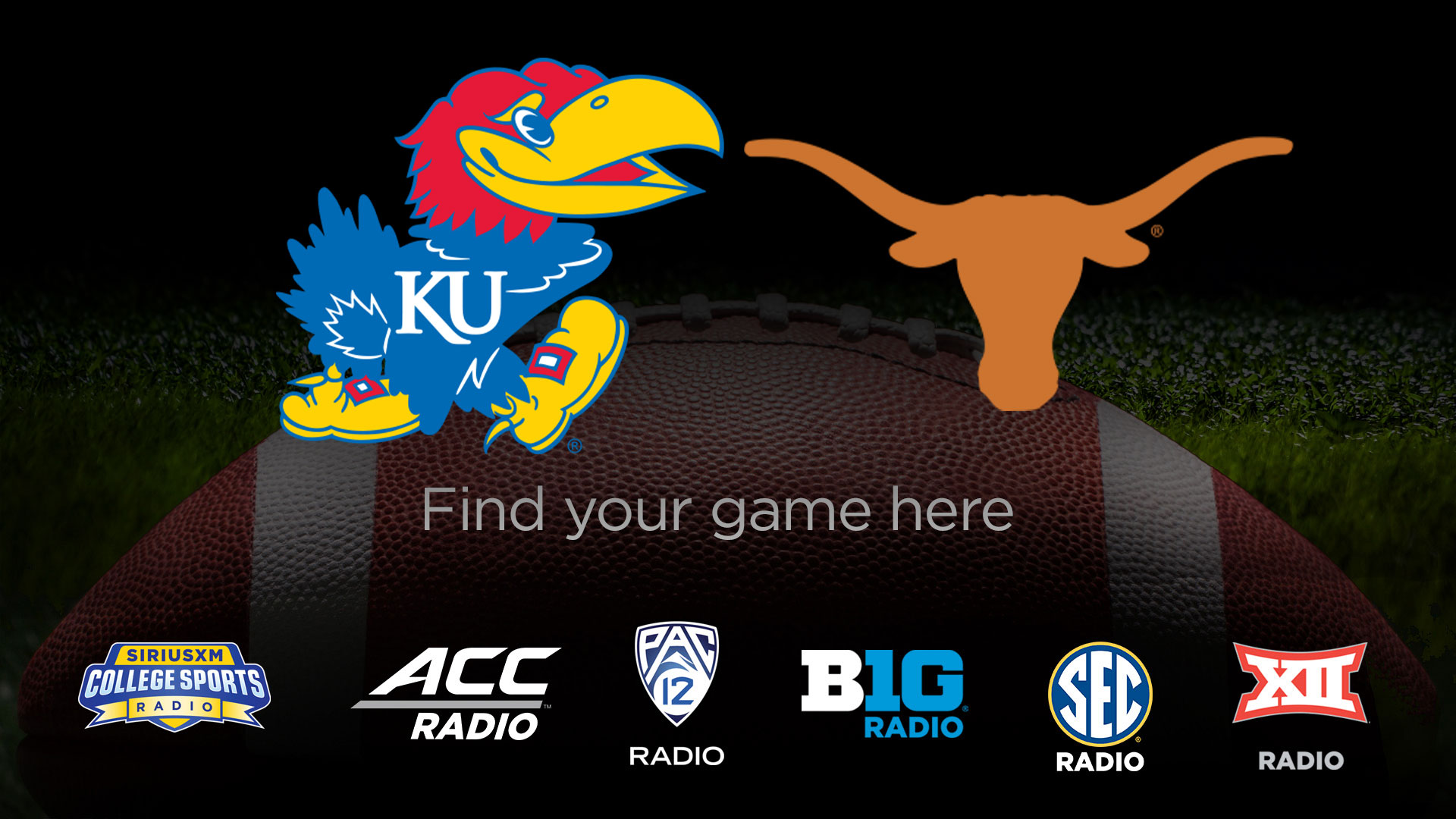 The No. 24 Kansas Jayhawks are headed to Austin, TX, to take on the No. 3 Texas Longhorns on September 30 at 3:30pm ET. You can listen to every snap live from DKR-Texas Memorial Stadium on the SiriusXM App and in car radios with your choice of the home or away feed.
---
Stream the Kansas Jayhawks broadcast (Ch. 972)
Stream the Texas Longhorns broadcast (Ch. 954)
---
Away: Kansas Jayhawks
On the offensive front, the Jayhawks are led by quarterback Jalon Daniels, who was named Big 12 Preseason Offensive Player of the Year. Daniels has showcased his skills in the early season, completing 74.7% of his passes for 705 yards and five touchdowns in just three games. He's proven to be a formidable force under center and a vital asset for Kansas.
Devin Neal, the hometown hero, returns as the only 1,000-yard rusher in the Big 12 from the previous season. Neal continues to shine, leading the Big 12 in yards per carry at 6.91.
Kansas boasts a robust offensive line, anchored by Coach Scott Fuchs, that has allowed only 12 sacks in the entire 2022 season. With four out of five starters returning for the 2023 season, this line brings a wealth of experience and reliability to the table.
Defensively, the Jayhawks have been wreaking havoc on opposing offenses, tallying an impressive 35.0 tackles-for-loss in their first four games. They've also managed to score two defensive touchdowns, demonstrating their ability to turn defense into offense. Players like Cobee Bryant and Kenny Logan Jr. provide stability and playmaking ability in the secondary, making Kansas a well-rounded defensive unit.
Home: Texas Longhorns
Quarterback sensation Quinn Ewers has been the driving force behind Texas' success, leading the team to 10 victories in 14 starts over his first two seasons. Ewers showcased his skills with an impressive performance against Baylor, completing 18-of-23 passes for 293 yards and a touchdown while adding another score on the ground.
In addition to Ewers' impressive passing streak, sophomore running back Jonathon Brooks has made a splash in his first two career starts, rushing for 270 yards and two touchdowns.
Ja'Tavion Sanders, a talented junior tight end, has made a significant impact this season, with 63% of his receiving yards coming after the catch. His ability to turn short receptions into big gains makes him a valuable asset for Texas.
Junior wide receiver Xavier Worthy is a dynamic playmaker who has caught 24 career touchdown passes, ranking third in program history. His ability to find the end zone consistently adds a potent dimension to the Longhorns' offense.
Defensively, Texas has proven to be a formidable force against the run, holding opponents to fewer than 100 rushing yards on multiple occasions this season. This stout run defense will be a crucial factor in the upcoming matchup.
Byron Murphy II, a junior defensive lineman, had a breakout game against Baylor, recording a career-high two sacks. Senior linebacker Jaylan Ford continues to make game-changing plays, intercepting his sixth career pass in the win over Baylor. Notably, all six of his interceptions have led to Texas scoring drives, showcasing his ability to swing the momentum in favor of the Longhorns.
---
Texas Longhorns Home Feed:
SiriusXM channel 200 in your vehicle
Channel 954 on the SiriusXM App
Kansas Jayhawks Away Feed:
SiriusXM channel 382 in your vehicle
Channel 972 on the SiriusXM App
---
Want to listen to more games? Throughout the 2023 College Football season, SiriusXM listeners get access to dozens of game broadcasts each week involving teams from the ACC, Big Ten, Big 12, Pac-12, SEC, and other conferences — plus Army, Navy, HBCU football and more. For more information about SiriusXM's college football offerings, click here.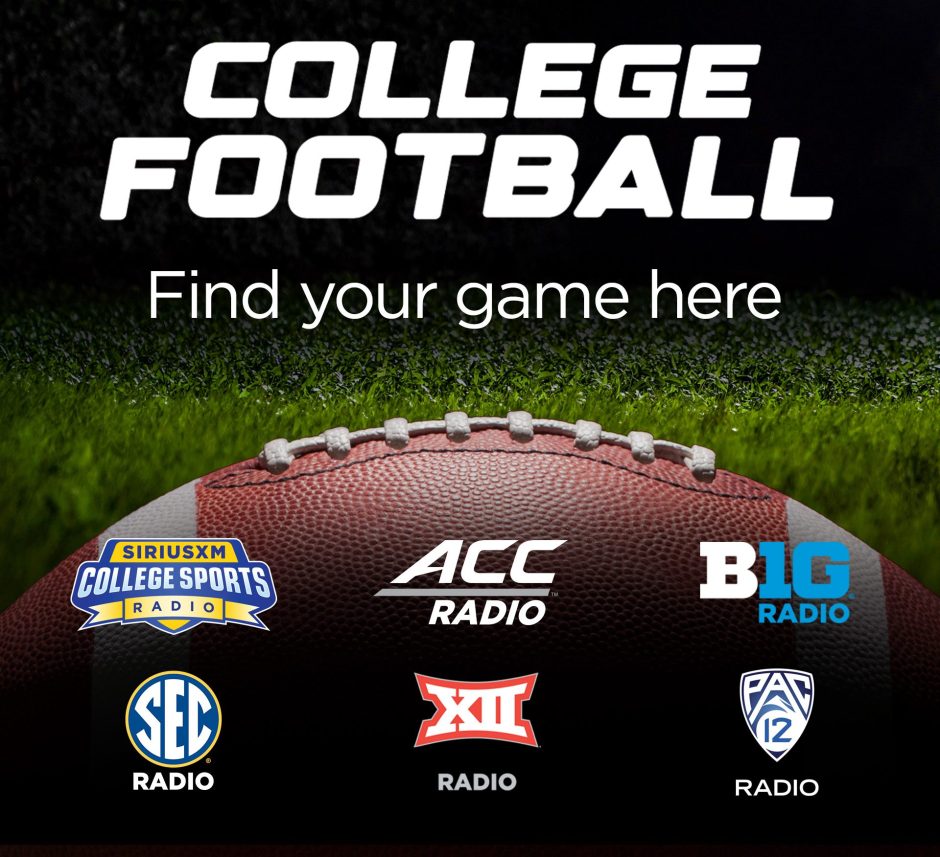 ---
---
---