Listen to No. 13 LSU Tigers vs No 20 Ole Miss Rebels Home and Away Feeds
You can listen to every snap live from Vaught-Hemingway Stadium on the SiriusXM App and in car radios.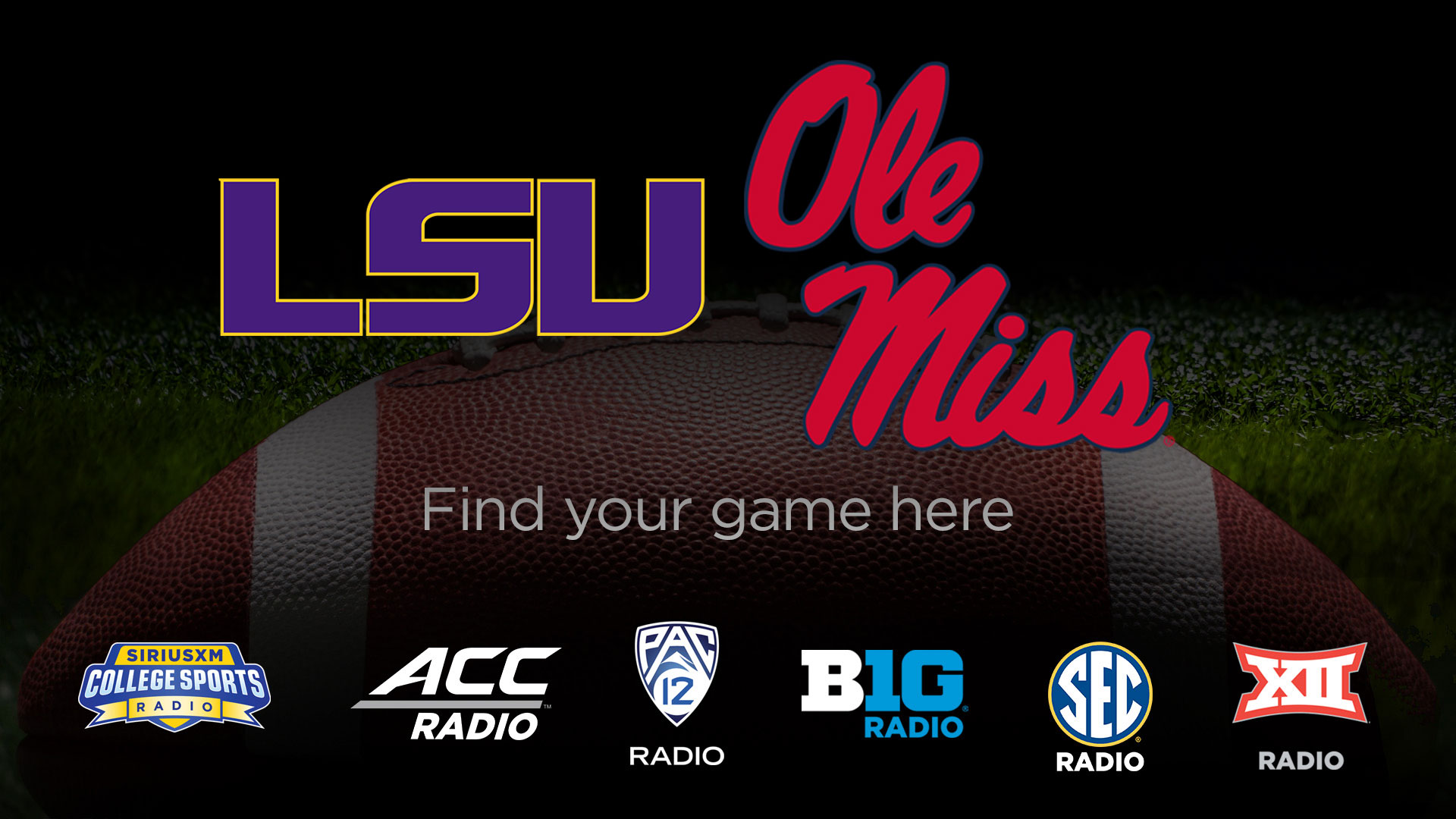 The No. 13 LSU Tigers are headed to Oxford, MS, to take on the No 20 Ole Miss Rebels on September 30 at 6:00pm ET. You can listen to every snap live from Vaught-Hemingway Stadium on the SiriusXM App and in car radios with your choice of the home or away feed.
---
Stream the LSU Tigers broadcast (Ch. 963)
Stream the Ole Miss Rebels broadcast (Ch. 962)
---
Away: LSU Tigers
QB Jayden Daniels has earned the SEC Offensive Player of the Week for the second consecutive week due to his outstanding performance against Arkansas. Daniels is now in the record books as one of only six players in FBS history to pass for 10,000 yards and rush for 4,000 yards in their career.
The LSU receiving duo of Malik Nabers and Brian Thomas has been a dominant force in the SEC, combining for 57 catches, 936 yards, and 10 touchdowns. Additionally, LSU boasts a formidable offensive line with all five starters having at least 14 career starts, providing crucial protection for their star quarterback.
In their recent clash with Arkansas, LSU displayed their offensive prowess by amassing 509 total yards, including 189 on the ground, against a formidable Razorback defense. Notably, LSU has been on a winning streak, emerging victorious in 13 consecutive games when rushing for 200 or more yards. This season, they've already achieved this feat once, and they aim to continue their success.
Home: Ole Miss Rebels
On the Ole Miss side, Jaxson Dart, their quarterback, showcased his skills in the previous game against Alabama, completing 20-of-35 passes for 244 yards, despite facing stiff competition. Dart ranks among the top quarterbacks nationally in total offense and yards per pass attempt. He's etching his name in Ole Miss history as he ranks seventh in all-time 300-yard games and 12th in total offense and passing yards.
Quinshon Judkins, a key player in the Rebels' rushing game, has demonstrated his prowess with seven multi-rushing touchdown games and a stellar freshman season in SEC history, following in the footsteps of legends like Herschel Walker.
Tre Harris, with five touchdown catches this season, is making waves nationally, ranking sixth in that category. His Ole Miss journey began with a bang, recording six receptions, 133 yards, and a school-record four touchdowns in his game against Mercer.
Defensively, Jared Ivey has been a stalwart for the Rebels. With 37 career games played, 24 starts, 91 tackles, 14.5 tackles for loss, and 6.0 sacks across Ole Miss and Georgia Tech, he brings a wealth of experience to the team.
---
Ole Miss Rebels Home Feed:
SiriusXM channel 191 in your vehicle
Channel 963 on the SiriusXM App
LSU Tigers Away Feed:
SiriusXM channel 192 in your vehicle
Channel 963 on the SiriusXM App
---
Want to listen to more games? Throughout the 2023 College Football season, SiriusXM listeners get access to dozens of game broadcasts each week involving teams from the ACC, Big Ten, Big 12, Pac-12, SEC, and other conferences — plus Army, Navy, HBCU football and more. For more information about SiriusXM's college football offerings, click here.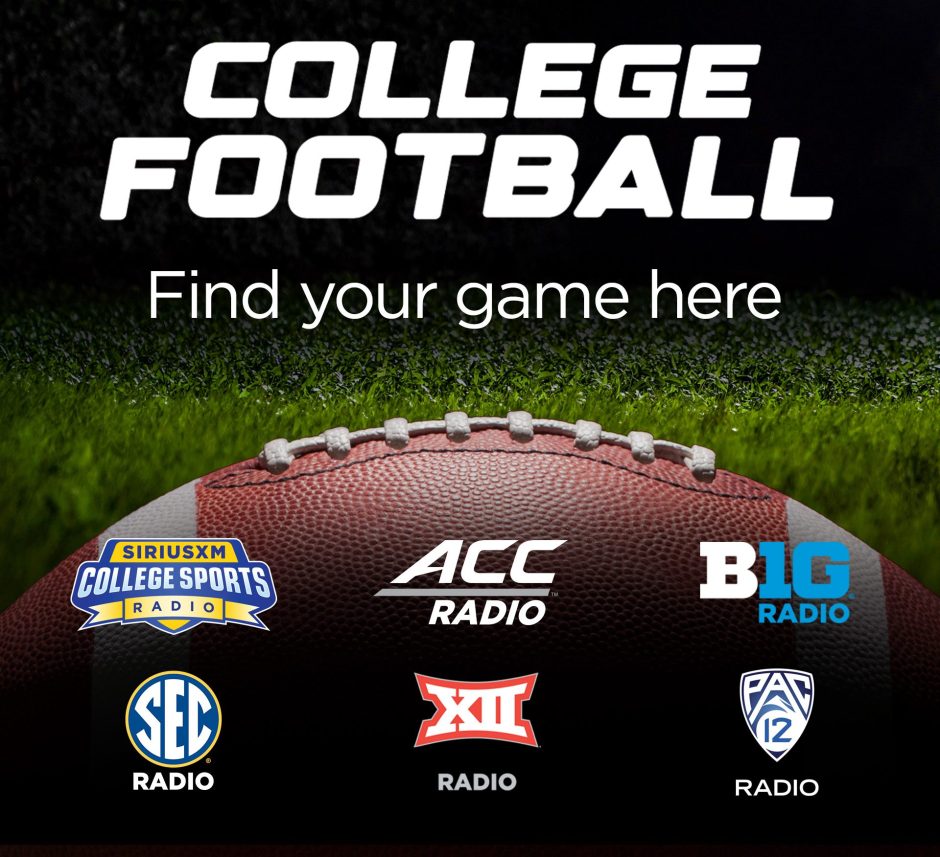 ---
---
---