Listen to No. 1 Georgia Bulldogs vs Auburn Tigers Home and Away Feeds
You can listen to every snap live from Jordan-Hare Stadium on the SiriusXM App and in car radios.
The No. 1 Georgia Bulldogs are headed to Auburn, AL, to take on the Auburn Tigers on September 30 at 3:30pm ET. You can listen to every snap live from Jordan-Hare Stadium on the SiriusXM App and in car radios with your choice of the home or away feed.
---
Stream the Georgia Bulldogs broadcast (Ch. 81)
Stream the Auburn Tigers broadcast (Ch. 961)
Stream the National broadcast (Ch. 979)
---
Away: Georgia Bulldogs
Leading the charge for the Bulldogs is Brock Bowers, who not only clinched the 2022 Mackey Award but is also one of the nation's premier talents. In a recent matchup against UAB, Bowers showcased his prowess with nine receptions for 121 yards and two touchdowns.
At the helm of the Bulldogs' offense is quarterback Carson Beck, who has emerged as the starting quarterback in 2023. Beck, with a 4-0 record, has shown his potential with a strong arm and poise in the pocket, including a solid performance in the National Championship Game last season.
With a string of injuries in the running back position, the Bulldogs have turned to WR Dillon Bell, who has stepped up admirably with 13 carries for 73 yards and two touchdowns. Against Ball State, Bell showcased his versatility with three carries for 28 yards, including an electrifying 21-yard touchdown run.
Redshirt RB Cash Jones has been a valuable asset, particularly in the red zone, scoring crucial touchdowns like the game-winner against South Carolina. Jones has 10 carries for 32 yards and one TD, along with nine catches for 83 yards, including a 27-yard touchdown reception against Ball State.
Defensively, the Bulldogs have been a formidable force, keeping opponents scoreless in the third quarter throughout the season. Star Tykee Smith leads the team in tackles and interceptions, making a big impact since transferring from West Virginia.
Safety Malaki Starks is another defensive standout, ranking third in tackles and contributing with interceptions. The defensive line, led by experienced seniors, has been a key factor in the Bulldogs' success.
Home: Auburn Tigers
Auburn brings a potent mix of talent to the gridiron, with standout players like Jaylin Simpson, Payton Thorne, Jay Fair, and Jarquez Hunter.
Quarterback Payton Thorne has made a significant impact, delivering a stellar performance against Samford with 282 passing yards and a career-high 123 rushing yards. His dual-threat abilities haven't been seen in an Auburn QB since Nick Marshall in 2014.
Sophomore wide receiver Jay Fair made a significant impact early in the 2023 season by securing touchdown catches in the first two matchups. Fair delivered a standout performance against Samford, tallying seven receptions for 93 yards. Jay Fair leads the Tigers' receiving corps with a total of 15 catches for 184 yards in the ongoing season.
Running back Jarquez Hunter, a 2023 preseason all-SEC pick, has shone brightly. Hunter now has 1,406 career rushing yards to rank 37th among all Auburn career rushers.
Eugene Asante has been the anchor of Auburn's defense, leading the team in tackles and earning SEC defensive player of the week honors. His standout performances have set the tone for the Tigers' defensive efforts.
Auburn's defense, as a whole, has been relentless, with multiple players contributing sacks and tackles for loss. This depth and diversity in their defensive unit make them a formidable force.
Jaylin Simpson has emerged as a defensive powerhouse for the Tigers, leading the nation with three interceptions this season.
---
Auburn Tigers Home Feed:
SiriusXM channel 190 in your vehicle
Channel 961 on the SiriusXM App
Georgia Bulldogs Away Feed:
SiriusXM channel 81 in your vehicle
Channel 81 on the SiriusXM App
National Feed:
SiriusXM channel 389 in your vehicle
Channel 979 on the SiriusXM App
---
Want to listen to more games? Throughout the 2023 College Football season, SiriusXM listeners get access to dozens of game broadcasts each week involving teams from the ACC, Big Ten, Big 12, Pac-12, SEC, and other conferences — plus Army, Navy, HBCU football and more. For more information about SiriusXM's college football offerings, click here.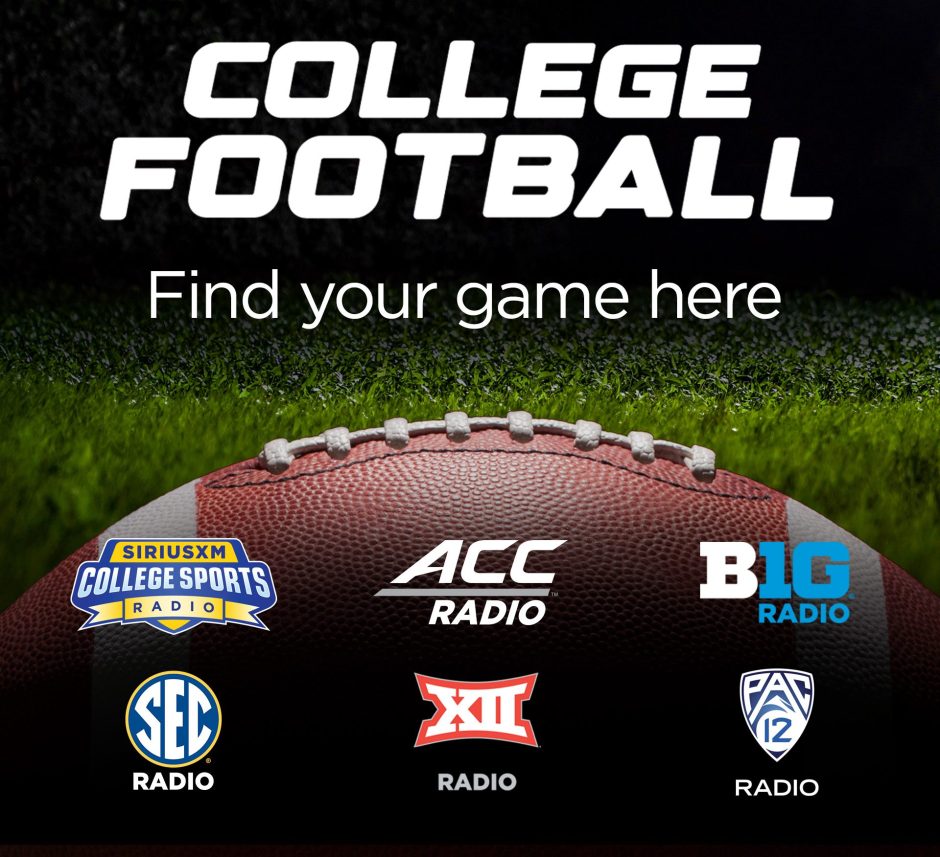 ---
---
---