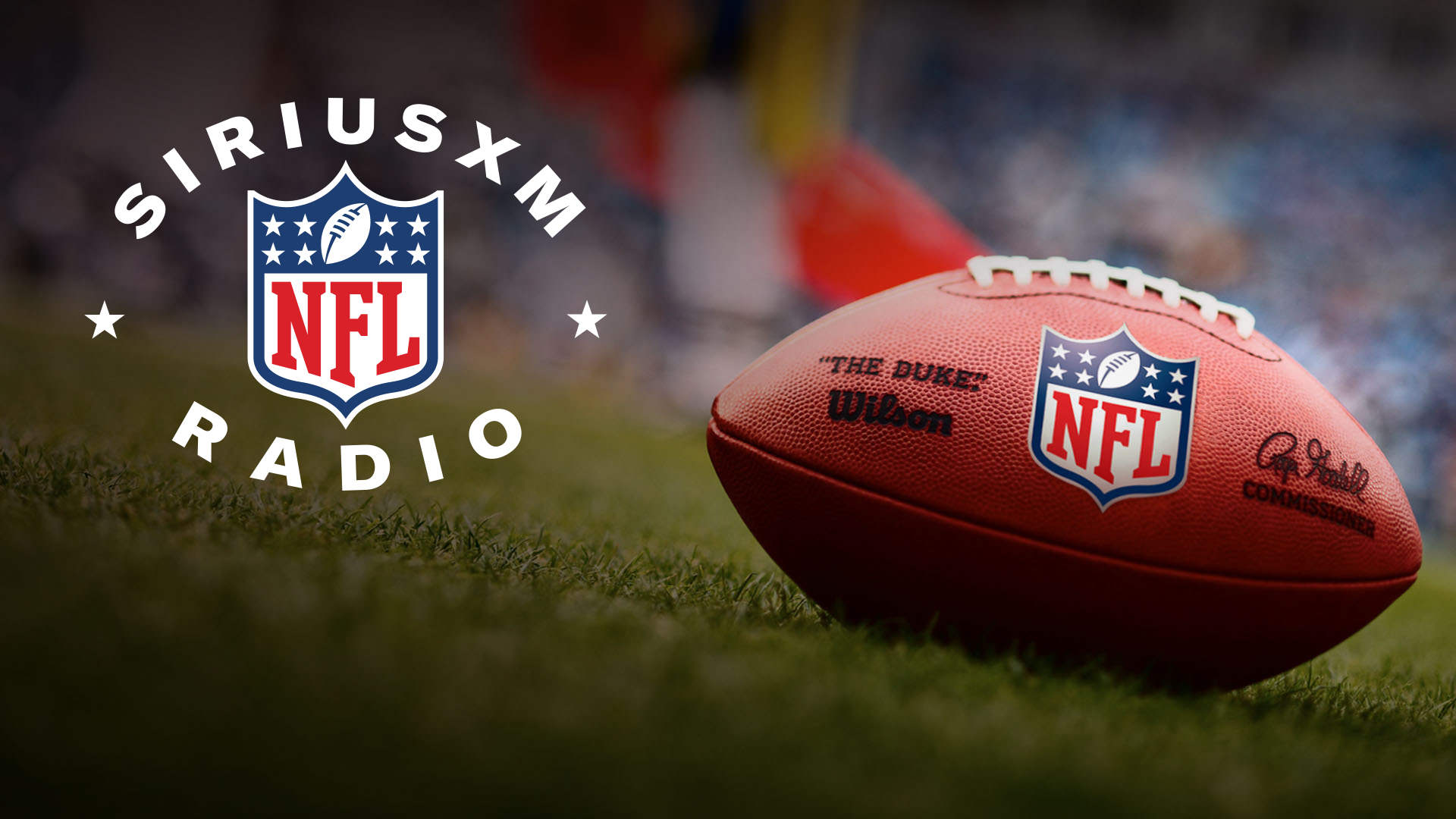 Throughout the 2023 NFL season, SiriusXM is the exclusive third-party audio provider of live play-by-play for every NFL game.
---
Listen to SiriusXM NFL Radio (Ch. 88) on the SiriusXM App & web player
---
Listeners get access to every minute of every game on their SiriusXM radio and on the SiriusXM App, plus exclusive shows and in-depth news and talk 24/7 on SiriusXM NFL Radio (Ch. 88) and select Club content from NFL teams.
How to Listen to Live Games
Outside of the car, subscribers can listen to every game on the SiriusXM App on their mobile devices and on smart speakers and other connected devices in their home.
The SiriusXM App offers 32 NFL team channels, each dedicated to carrying the official radio broadcast for each NFL team, plus pre- and post-game shows for every game, making it easy for fans to find and listen to their favorite team's announcers all season long. All 32 team channels are also available in vehicles equipped with SiriusXM's 360L radios.

Who's on SiriusXM NFL Radio
Get exceptional insight into the league 365 days a year on SiriusXM NFL Radio (Ch. 88).
New to the SiriusXM NFL Radio team this season is three-time Pro Bowl quarterback Alex Smith, who hosts The SiriusXM Blitz every Thursday at 12pm ET with Bruce Murray. Smith joins a loaded "quarterbacks room" at SiriusXM.
You'll also hear:
Seven-time Super Bowl champion quarterback Tom Brady on his show Let's Go!
2002 NFL MVP Rich Gannon, who also hosts The SiriusXM Blitz on SiriusXM NFL Radio
Super Bowl XXI MVP Phil Simms, who can be heard every Friday on Simms and the Mad Dog on both SiriusXM NFL Radio and Mad Dog Sports Radio
Veteran signal-callers Jim Miller and Ryan Leaf
SiriusXM NFL Radio's team also includes:
Hall of Famers Derrick Brooks, Tim Brown, James Lofton, and Bill Polian
Former NFL executives Mark Dominik, Pat Kirwan, Rick Spielman, and Mike Tannenbaum
Former players and coaches Charles Davis, Leger Douzable, Larry Fitzgerald, Todd Haley, Ryan Harris, Brad Hopkins, Ed McCaffrey, Kirk Morrison, Donald Penn, Max Starks, Robert Turbin, Shane Vereen, Charlie Weis, James White, Solomon Wilcots, Bruce Gradkowski, and Matt Simms
NFL insiders and radio veterans Howard Balzer, Vic Carucci, Adam Caplan, Steve Cohen, Zig Fracassi, Mike Keith, Dan Leberfeld, Bill Lekas, Rhett Lewis, Alex Marvez, Jade McCarthy, Lance Medow, David Moulton, Bob Papa, Lindsay Rhodes, Amber Theoharis, and Steve Torre
---
---
---