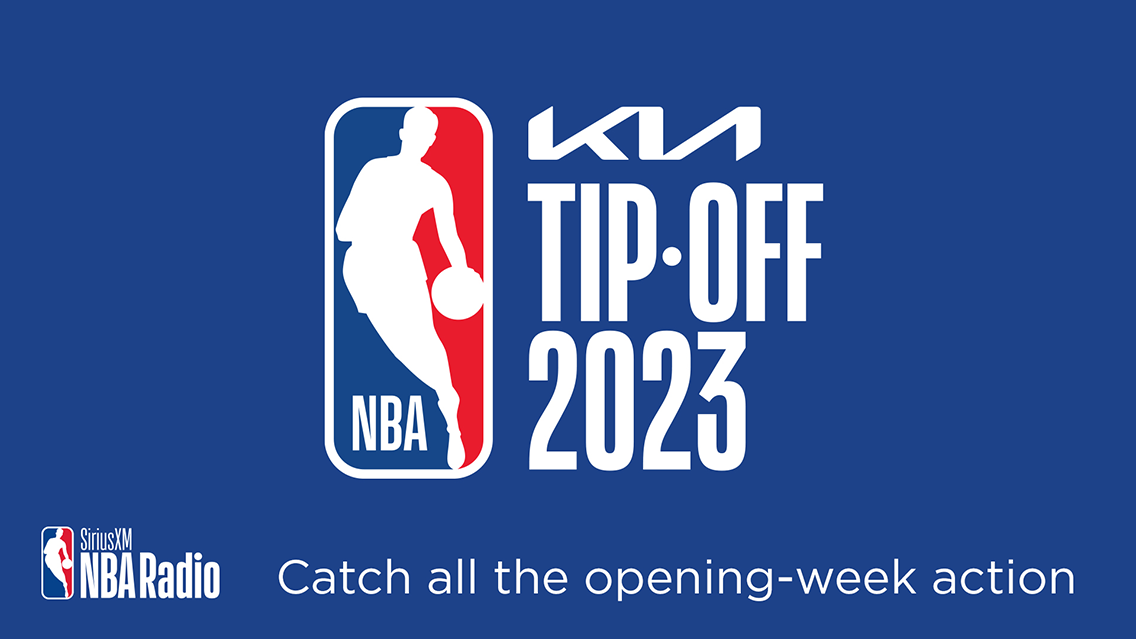 Live Games on SiriusXM NBA Radio (Ch. 86)
SiriusXM listeners can hear coverage of every NBA game from Opening Night through the NBA Finals, including all 67 games from the NBA's new In-Season Tournament. The 2023-24 season tips off October 24.
---
Stream SiriusXM NBA Radio on the SiriusXM app & web player | Free 3-month trial
---
Follow all the latest news involving your favorite teams and players on the exclusive SiriusXM NBA Radio channel, which features a daily lineup of talk shows that feature NBA-focused talk and analysis hosted by former players, coaches and other league insiders.
All NBA games are available to SiriusXM subscribers nationwide in your car and on the SiriusXM app. The SiriusXM app features 30 dedicated NBA team channels that carry the official radio broadcasts of every team, so you can hear your favorite team's announcers for every game. All 30 NBA team play-by-play channels are also available in vehicles equipped with next generation SiriusXM with 360L radios.

New This Year: In-Season Tournament
This season sees the inaugural NBA In-Season Tournament, an annual competition that will feature all 30 teams competing within the regular season for the NBA Cup. The In-Season Tournament will tip off on November 3 in NBA team markets and culminate with the playing of the Semifinals (December 7) and Championship (December 9) at T-Mobile Arena in Las Vegas.
According to the NBA, all 30 teams have been randomly drawn into groups of five based on their records last season:
West Group A: Grizzlies, Suns, Lakes, Jazz, Trail Blazers
West Group B: Nuggets, Clippers, Pelicans, Mavericks, Rockets
West Group C: Kings, Warriors, Timberwolves, Thunder, Spurs
East Group A: 76ers, Cavaliers, Hawks, Pacers, Pistons
East Group B: Bucks, Knicks, Heat, Wizards, Hornets
East Group C: Celtics, Nets, Raptors, Bulls, Magic
The In-Season Tournament will consist of two stages:
Group Play: November 3–28, each team will play four designated Group Play games — one game against each of the other four teams in the group, two at home and two away — on Tournament Nights.
Knockout Rounds: Eight teams — each of the six groups' top teams, plus two "wild card" teams — will advance to the Knockout Rounds, single-elimination games in the Quarterfinals, Semifinals and Championship.The qualifying teams will compete for a prize pool and the new In-Season Tournament trophy, the NBA Cup.
All 67 games across both the Group Play stage and the Knockout Rounds stage will count toward the NBA's regular-season standings (except the Championship). Each team will continue to play 82 regular-season games. Qualifying teams will compete for a prize pool and the NBA Cup, the new In-Season Tournament trophy.
More Basketball Talk
SiriusXM NBA Radio also features a daily weekday schedule that includes:
The Starting Lineup hosted by Frank Isola and Brian Scalabrine
Give and Go with Rick Kamla and Antonio Daniels
NBA Today hosted by Justine Termine and Eddie Johnson
The Rotowire NBA Show with Nick Whalen and Alex Barutha
Listeners also hear analysis from former NBA players, coaches, and front office executives including Amin Elhassan, Tim Legler, Rick Mahorn, Sam Mitchell, Will Perdue, and Reggie Theus. SiriusXM NBA Radio voices also include a number of league insiders and radio veterans including Gerald Brown, Brian Geltzeiler, Vince Goodwill, Michael Grady, Zach Harper, Jason Jackson, Sarah Kustok, Mitch Lawrence, Joel Meyers, and Holly Rowe.
---
---
---