Listen to the Ohio State Buckeyes Face the Notre Dame Fighting Irish
Listen as the No. 6 Ohio State Buckeyes take on the No. 9 Notre Dame Fighting Irish at Notre Dame Stadium on September 23 at 7:30pm ET.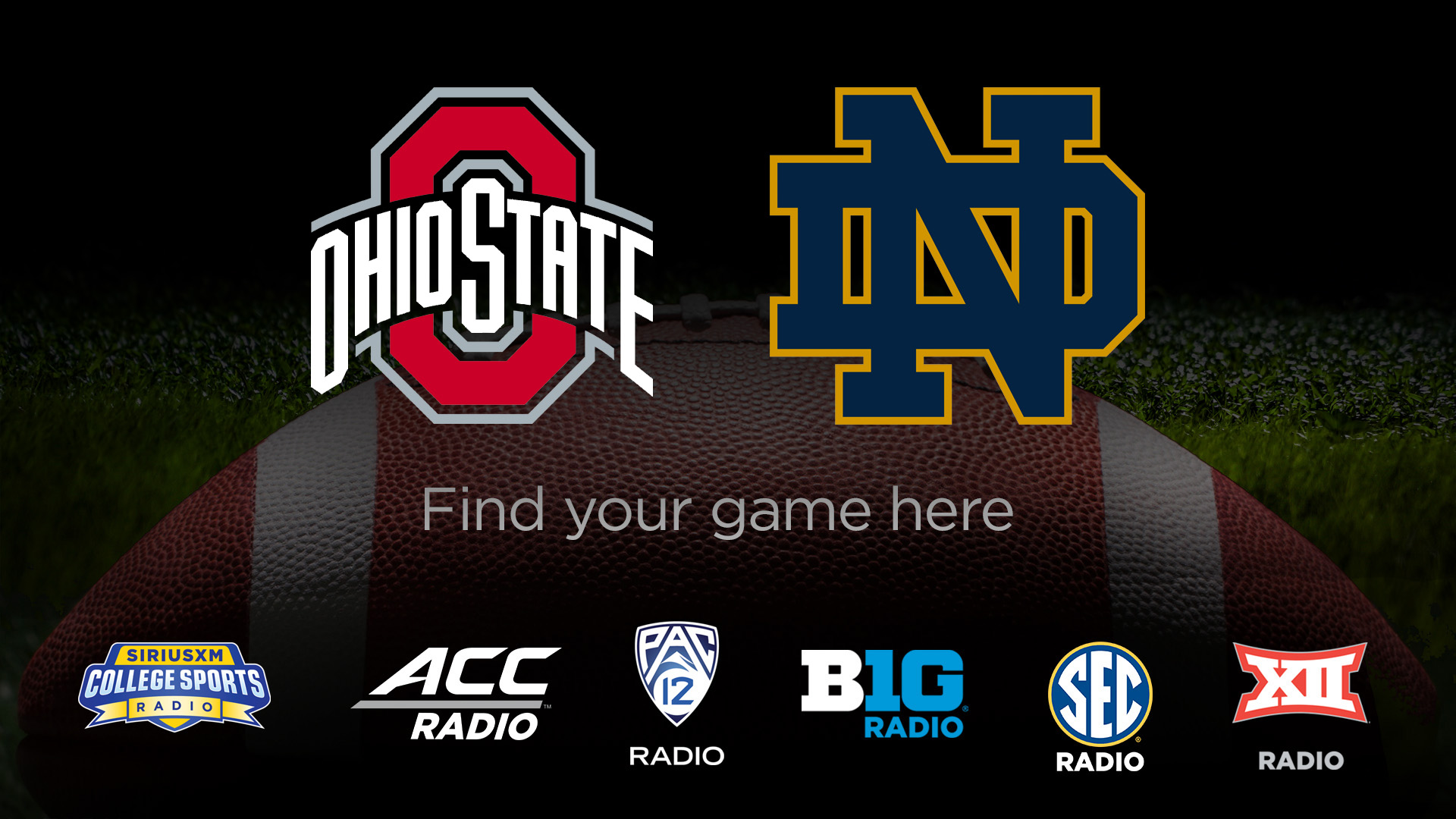 This Saturday, college football fans across the nation will be tuning in eagerly to witness the No. 6 Ohio State Buckeyes take on the No. 9 Notre Dame Fighting Irish at the iconic Notre Dame Stadium.
Listen live to your choice of home and away feeds on the SiriusXM App and in car radios. Kickoff is September 23 at 7:30pm ET.
---
Stream the Ohio State Buckeyes broadcast (Ch. 85)
Stream the Notre Dame Fighting Irish broadcast (Ch. 129)
---
Away: Ohio State Buckeyes
As the Buckeyes head to South Bend, they find themselves with growing confidence in their offensive backfield. Just a week after earning the starting quarterback position, Kyle McCord showcased an impressive performance against Western Kentucky, throwing for 317 yards with a completion percentage of 82.6% and 3 passing touchdowns.
Nonetheless, uncertainties persist regarding McCord's performance in a demanding away game setting, the proficiency of the newly appointed starting tackles in safeguarding him, and whether the skilled defensive line can exert a greater influence on the game.
Running back TreVeyon Henderson is steadily regaining the stellar form he exhibited in 2021. Last week he had 13 carries for 88 rushing yards and 2 touchdowns.
At the beginning of the season, Ohio State's defensive linemen set their sights on being the best in the nation. So far, they haven't produced those game-changing moments, with only three sacks by linemen, and none from J.T. Tuimoloau and Jack Sawyer on the edges. However, the unit ranks second in the country for fewest points allowed, with just 6.7 points per game given up.
Home: Notre Dame Fighting Irish
On the Notre Dame front, the Fighting Irish have gained valuable insights about their team through four games.
Quarterback Sam Hartman has been exceptional, with 13 touchdowns, 0 interceptions, and a remarkable 71.1 percent completion rate.
Furthermore, the wide receiver group is displaying promise with Jayden Thomas and Jaden Greathouse. Last week Jayden Thomas had 4 receptions for 63 yards, averaging 15.8 yards per reception. Jaden Greathouse has 10 receptions this years, 3 of them resulting in a touchdown.
Notre Dame's defense receives a boost with the return of veteran defenders JD Bertrand and DJ Brown from injury. In addition, the team boasts top-tier cornerback talent in Benjamin Morrison and Cam Hart, who will be tasked with containing Ohio State's star wide receivers, Marvin Harrison Jr. and Emeka Egbuka.
---
Notre Dame Fighting Irish Home Feed:
SiriusXM channel 129 in your vehicle
Channel 129 on the SiriusXM App
Ohio State Buckeyes Away Feed:
SiriusXM channel 85 in your vehicle
Channel 85 on the SiriusXM App
---
Want to listen to more games? Throughout the 2023 College Football season, SiriusXM listeners get access to dozens of game broadcasts each week involving teams from the ACC, Big Ten, Big 12, Pac-12, SEC, and other conferences — plus Army, Navy, HBCU football and more. For more information about SiriusXM's college football offerings, click here.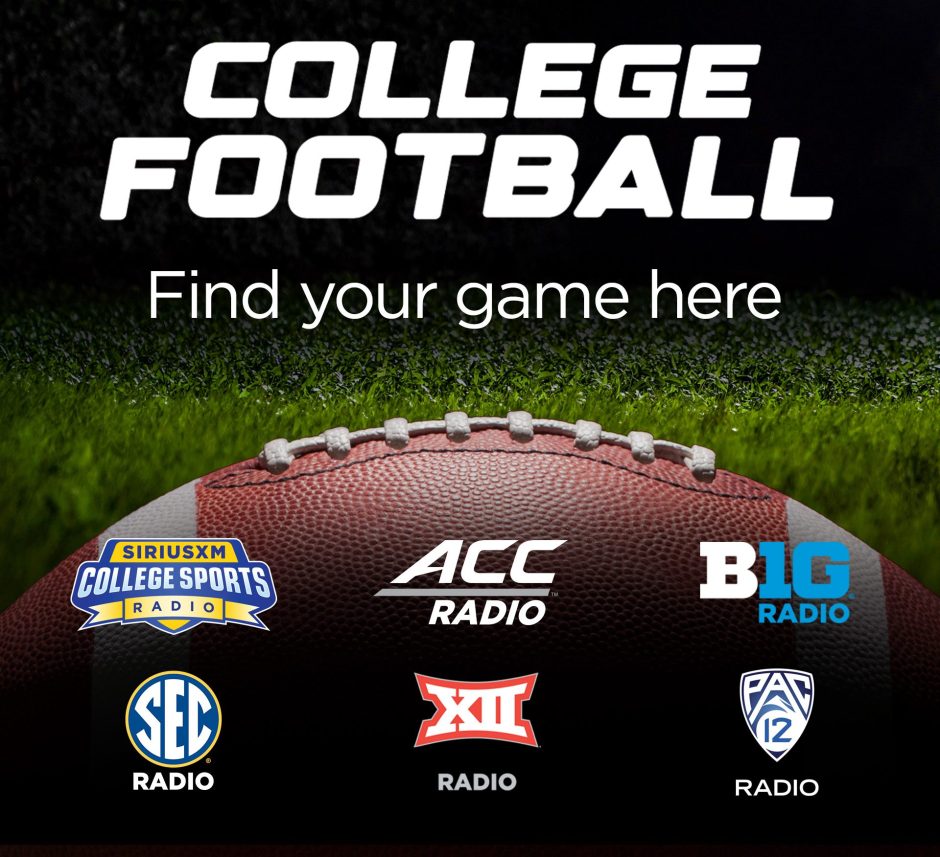 ---
---
---