Listen to Ole Miss vs. Alabama Live from Bryant-Denny Stadium September 23
The SEC is heating up as Alabama prepares to host Ole Miss. Listen live to your choice of the home or away feed.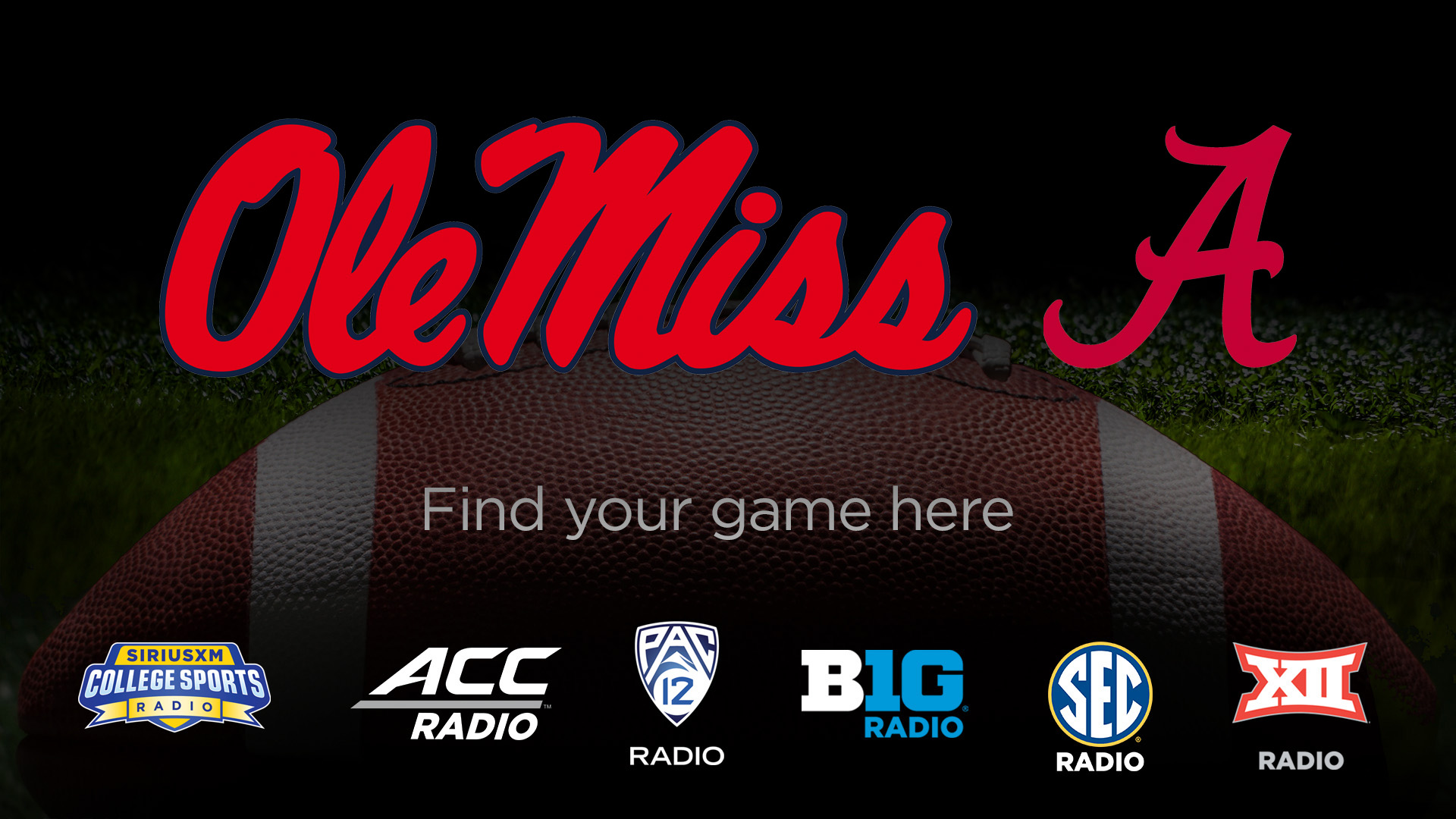 In a highly-anticipated showdown, the 15th-ranked Ole Miss Rebels are gearing up for a trip to Tuscaloosa this Saturday afternoon, where they will face off against the 12th-ranked Alabama Crimson Tide.
Listen to your choice of the home or away feed on your radio or the SiriusXM App when the action kicks off September 23 at 3:30pm ET.
---
Stream the Ole Miss Rebels broadcast (Ch. 962)
Stream the Alabama Crimson Tide broadcast (Ch. 81)
---
The SEC is heating up as Alabama prepares to host Ole Miss at Bryant-Denny Stadium in a highly-anticipated showdown. Both teams are facing a crucial early-season test that could have significant implications in the race to the College Football Playoff.
Home: Alabama Crimson Tide
In their recent game against South Florida, Alabama secured a 17-3 victory, but the win was marred by subpar quarterback performances from Tyler Buchner and Ty Simpson. Coach Nick Saban has announced that Jalen Milroe will return as the starting quarterback, raising questions about potential offensive adjustments to maximize his skills, especially his ability to make plays on the ground.
Away: Ole Miss Rebels
One key Rebels player to watch is running back Quinshon Judkins, who led the SEC in rushing last season but has struggled this year due to injuries. Against Georgia Tech, he only managed 13 carries for 37 yards, with quarterback Jaxson Dart taking on a more prominent role in the rushing attack. Ole Miss coach Lane Kiffin will need to find a way to achieve a balanced rushing attack, which can protect Dart and allow for a more consistent passing game.
An intriguing factor in this matchup is the presence of Pete Golding, the first-year defensive coordinator for Ole Miss. Golding previously led the Crimson Tide's defense for five years, providing him with valuable insight into Alabama's offensive strengths and weaknesses, particularly regarding quarterback Milroe. Golding's familiarity with Milroe and the potential revenge factor make this a compelling aspect of the game.
---
Alabama Home Feed:
SiriusXM channel 81 in your vehicle
Channel 81 on the SiriusXM App
Ole Miss Away Feed:
SiriusXM channel 191 in your vehicle
Channel 962 on the SiriusXM App
---
Predictions
Despite being considered underdogs by oddsmakers, the Rebels are expected to not only cover the spread but also win outright. Alabama's struggles on the defensive front are expected to allow Lane Kiffin's Ole Miss to get creative with their offensive strategy, resulting in a high-scoring contest. However, the question remains whether Milroe can keep up with Dart and Ole Miss' offensive weapons. The recommendation is to take Ole Miss with the points and consider the money line as well.
More Games
This weekend, the No. 6 Ohio State Buckeyes take on the No. 9 Notre Dame Fighting Irish and the No. 19 Colorado Buffaloes are headed to Eugene, OR, to take on the No. 10 Oregon Ducks.
---
Throughout the 2023 College Football season, SiriusXM listeners get access to dozens of game broadcasts each week involving teams from the ACC, Big Ten, Big 12, Pac-12, SEC, and other conferences — plus Army, Navy, HBCU football and more.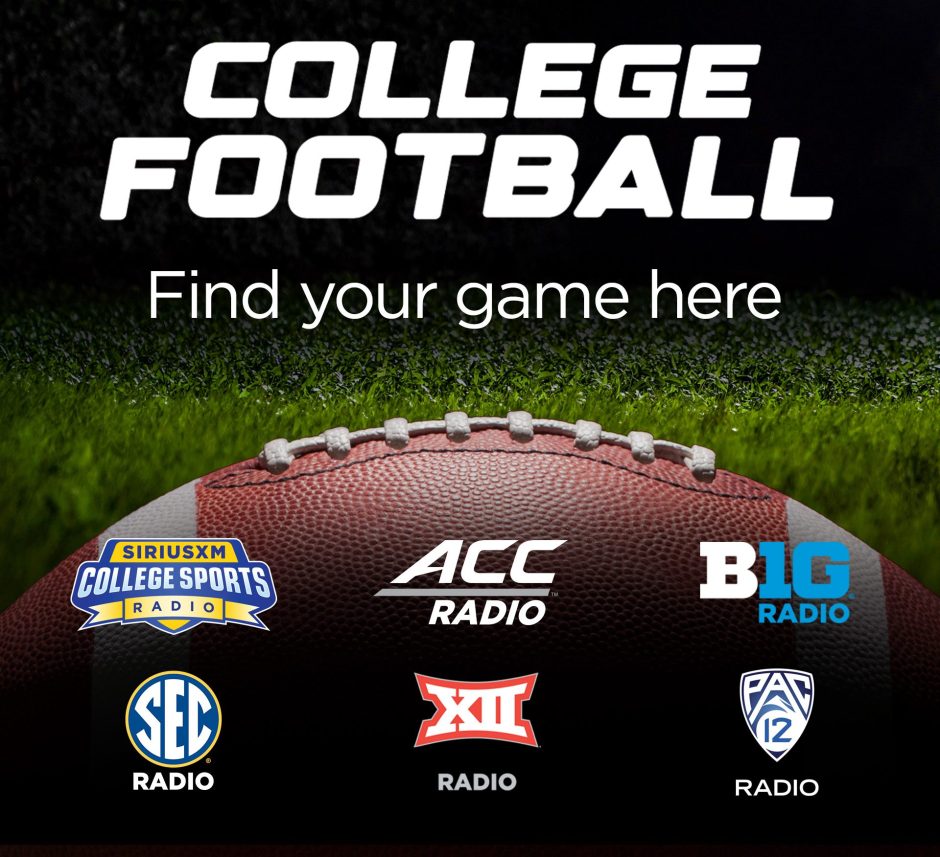 ---
---
---