Listen Live: No. 10 Notre Dame Fighting Irish vs. No 25. Louisville Cardinals
You can listen to every snap live from Cardinal Stadium on the SiriusXM App and in car radios.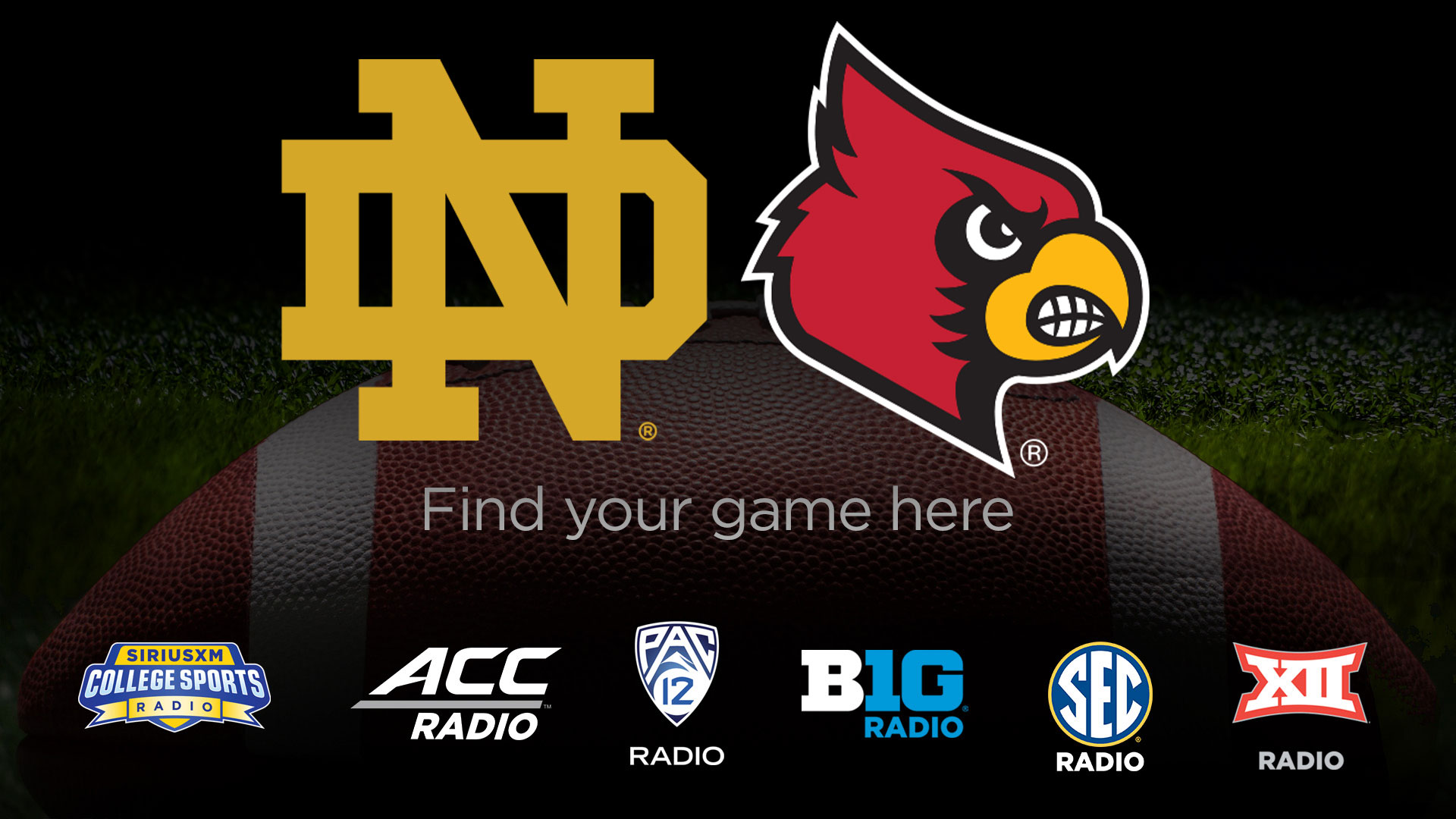 The No. 10 Notre Dame Fighting Irish are headed to Louisville, KY, to take on the No 25. Louisville Cardinals on October 7 at 7:30pm ET. You can listen to every snap live from Cardinal Stadium on the SiriusXM App and in car radios with your choice of the home or away feed.
---
Stream the Louisville Cardinals broadcast (Ch. 83)
Stream the Notre Dame Fighting Irish broadcast (Ch. 129)
---
Away: Notre Dame Fighting Irish
Leading the charge for the Fighting Irish quarterback Sam Hartman. Hartman has thrown an astonishing 14 touchdowns this season, a feat that places him at the top of the leaderboard among all FBS quarterbacks. This season, he has attempted an incredible 145 passes without a single interception, breaking Notre Dame records.
Backing up Hartman is junior running back Audric Estimé. Estimé led the team in rushing last year with 920 yards, averaging an impressive 5.9 yards per carry and logging 11 rushing touchdowns. His ability to get stronger as the game progresses has been a key asset for Notre Dame, with 22 rushes in the fourth quarter resulting in 194 yards and two touchdowns.
Junior tight end Mitchell Evans has emerged as a potent offensive weapon for the Fighting Irish, with a knack for making clutch plays. With 18 receptions for 272 yards this season, he's become a vital part of Notre Dame's passing game, providing reliable targets for Hartman.
Home: Louisville Cardinals
On the opposite side of the field, the Louisville Cardinals are led by their quarterback Jack Plummer. Plummer has been nothing short of spectacular, completing 86 of 132 passes for 1,406 yards and 11 touchdowns in just five games. Plummer's performance has propelled Louisville's offense, and he has already achieved several impressive milestones, including an 18-of-21 passing game with five touchdowns against Boston College.
Running back Jawhar Jordan is another crucial component of the Cardinals' offensive arsenal. With a penchant for explosive plays, Jordan has recorded multiple 100-yard rushing games, showcasing his ability to break away for long runs. His contributions go beyond rushing, as he's also a versatile player capable of making an impact as a receiver and kick returner. Jordan's all-purpose yardage statistics rank him among the nation's elite, making him a player to watch in this matchup.
In the receiving department, Jamari Thrash has been a standout performer for the Cardinals. Thrash's impressive receptions and yards tally, combined with his knack for finding the end zone, have made him a key target for Plummer. He has consistently delivered big plays, including an 85-yard touchdown reception against Indiana, and currently ranks among the top receivers in the ACC.
---
Louisville Cardinals Home Feed:
SiriusXM channel 83 in your vehicle
Channel 83 on the SiriusXM App
Notre Dame Fighting Irish Away Feed:
SiriusXM channel 129 in your vehicle
Channel 129 on the SiriusXM App
---
Want to listen to more games? Throughout the 2023 College Football season, SiriusXM listeners get access to dozens of game broadcasts each week involving teams from the ACC, Big Ten, Big 12, Pac-12, SEC, and other conferences — plus Army, Navy, HBCU football and more. For more information about SiriusXM's college football offerings, click here.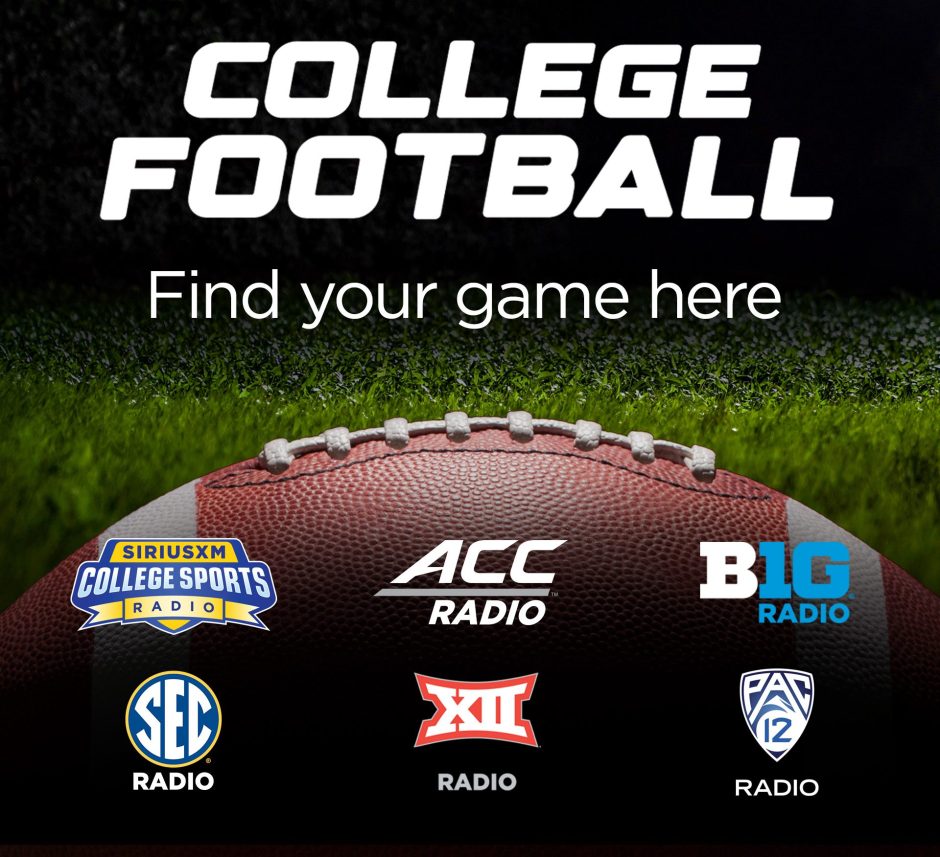 ---
---
---