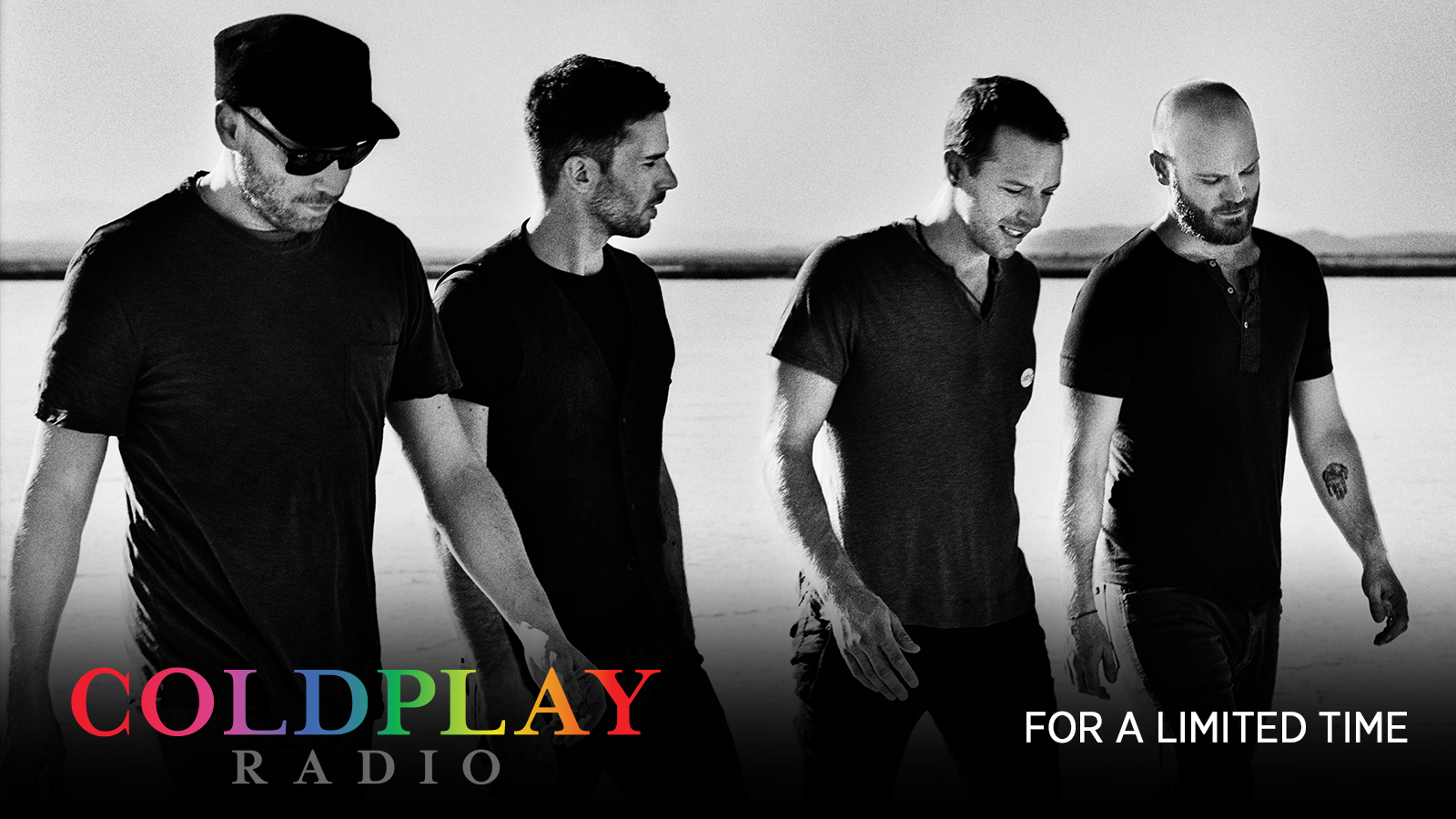 Add more music to your everyday life with specials on SiriusXM's all-new, limited-run Coldplay artist channel. Don't miss out on exclusive Coldplay Radio programming — hurry over to the app at the speed of sound to check it out! Shows, specials, and programming times are listed below (all times are in ET).

LIVE IN TECHNICOLOR
Each weeknight at 8pm, the channel will feature the Live in Technicolor series, featuring live concert experiences from the band's 20-year career. Listen in to hear your favorite Coldplay tunes performed by the band at different points in their career.
Monday, July 27 — Stephen Talkhouse in the Hamptons 2016
Tuesday, July 28 — Ghost Stories Live 2014
Wednesday, July 29 — Live at the SXM Garage in LA 2020
---
HYMNS FOR THE WEEKEND
Lend an ear to an hour of nothing but remixes of Coldplay music. Tune in on Saturdays at 10pm to hear dance versions of your favorite Coldplay songs.
---
VIVA LA COLDPLAY
Tune in as major artists take turns playing their favorite Coldplay tracks on Viva La Coldplay.
Sunday, July 26 at 10pm — Susanna Hoffs
Sunday, July 26 at 1am and 6pm — Dua Lipa
Tuesday, July 28 at 12pm, 6pm and 3pm; Thursday, July 30 at 1am and 3pm, Saturday, August 1 at 11pm; and Sunday, August 2 at 9 am ET — Lauv
Can't get enough of these Guest DJs? Listen to Shawn Mendes' and Beck's episodes of Viva La Coldplay On Demand.
---
SONGS THAT MADE US WHO WE ARE
Hear Coldplay members Chris Martin, Guy Berryman, Jonny Buckland, and Will Champion take over hosting duties to discuss the music that has influenced them as artists on Songs That Made Us Who We Are.
Monday, July 27 at 12pm and 6pm — Chris Martin
Tuesday, July 28 at 9am and 3pm — Guy Berryman
Wednesday, July 29 at 10am and 10pm —  Jonny Buckland
Wednesday, July 29 at 12pm — Chris Martin
Thursday, July 30 at 10am and 10pm — Will Champion
Friday, July 31 at 12pm and 6pm— Guy Berryman
Listen to Songs That Made Us Who We Are On Demand below:

---
---
---