Lisa Vanderpump may not return to RHOBH after 'brutal' season: 'It was a lot of tears'
It was the word heard 'round the reality TV world: Munchausen. Last season of The Real Housewives of Beverly Hills focused on Yolanda Hadid's ongoing battle with Lyme disease — and Lisa Rinna's regretted assertion that the mom to models Bella … Continued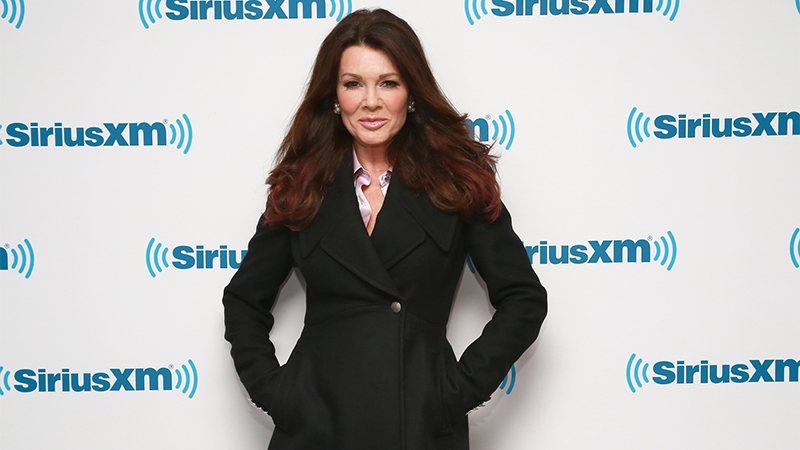 It was the word heard 'round the reality TV world: Munchausen.
Last season of The Real Housewives of Beverly Hills focused on Yolanda Hadid's ongoing battle with Lyme disease — and Lisa Rinna's regretted assertion that the mom to models Bella and Gigi Hadid might be suffering from a fictitious disorder instead.
In the end, the ladies unraveled the "spider web" of rumors, tracing it back to Lisa Vanderpump, who staunchly denies starting the drama. Now, the original Housewife isn't sure if she'll return for season 7.
"I think a lot of people came to that conclusion because this season was so kind of brutal really, and there was a lot of a gang-up and it was very difficult for me, and there were two or three people that made my life misery on that show," Vanderpump said Tuesday on Conversations with Maria Menounos. "It was a lot of tears."
Though she's grateful for the platform the series gives her to promotes causes dear to her heart, including her march to end the torture of dogs in Yulin, China, the restaurateur felt targeted by her "nasty and aggressive" costars.
"I mean, it was mean-spirited and I think the audience saw it that way, and I thank the audience for standing by me because it was not nice," she said.
Vanderpump, 55, said the network has approached her, but she hasn't made her decision yet. (Filming begins in five to six weeks.)
"What could change to make you go back?" asked Menounos, 37.
"The cast," she replied, laughing.
Still, Vanderpump said the Housewives don't have any control over who stays and who goes: "If I had the power to have any of them fired, after season 4, Brandi Glanville wouldn't have been in season 5. I don't have that power."
But she did suggest adding a fresh face to the 90210: our very own host!
"I would never survive," Menounos said. "I would be crying the whole time."
"If you were with me, we'd be a powerhouse together," Vanderpump said. "We'd mow them down."
Conversations with Maria Menounos airs live weekdays at 1 pm ET on SiriusXM Stars (Ch. 109).
For a free 30-day trial, check out http://www.siriusxm.com/freeTrial.
---
---
---