Liquid Metal: Exclusive world premiere of 'Simple Skeletons' from Joey Jordison's new band VIMIC
Joey Jordison, former Slipknot member and one of rock's most prolific drummers, has unveiled details of his new band, VIMIC. Rounded out by Kalen Chase (vocals), Kris Norris (guitar/vocals), Jed Simon (guitar/vocals), Kyle Konkiel (bass/vocals) and Matt Tarach (keyboards), VIMIC … Continued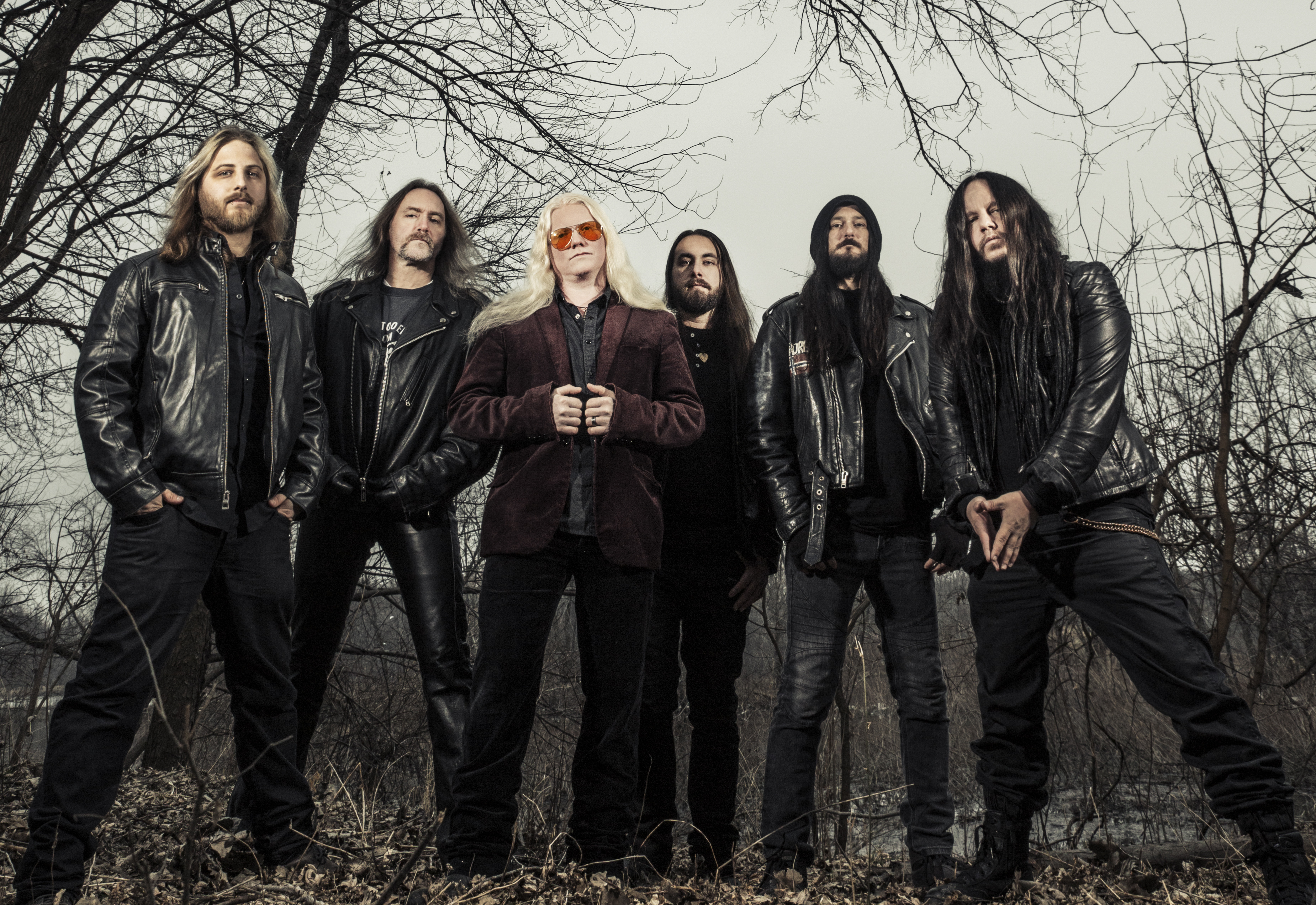 Joey Jordison, former Slipknot member and one of rock's most prolific drummers, has unveiled details of his new band, VIMIC. Rounded out by Kalen Chase (vocals), Kris Norris (guitar/vocals), Jed Simon (guitar/vocals), Kyle Konkiel (bass/vocals) and Matt Tarach (keyboards), VIMIC is readying the release of their debut LP, Open Your Omen, due out later this year on Roadrunner Records.
Liquid Metal (Ch. 40) listeners got the exclusive first listen of the project's lead single, Simple Skeletons, today when Jordison called in to talk about the project with host Jose Mangin.
VIMIC, Joridson explained, was born from the blueprint of his previous band Scar the Martyr, which he worked on during his off time from Slipknot. After his departure from the band, he took some time to think about what he wanted to do with his music career going forward.
"I decided I wanted to start fresh," he told Mangin. "I did not want to keep rehashing old ideas. If I am going to keep going, I really just wanted to break loose and wipe the slate clean. So I renamed the band, and I got a new singer and a new keyboard player [plus] three other members from the Scar the Martyr lineup. We went down into the basement and started demoing material and everything started clicking."
Jordison said the band demoed about 40 songs, and that once 20 of them were nailed down, they shopped it to the label. Then they went back to the drawing board and into the studio with Kato Khandwala, whose production and engineering credits include My Chemical Romance, Blondie, Breaking Benjamin and Paramore, among others.
"We didn't have too many big goals," he recalled. "There wasn't too much pressure from the label. We just went in, like let's just go back to getting into the studio, jamming as a band, getting together with our instruments and not having anything too formulated and just creating from the ground up. And that was one of the coolest things about creating this record was it was really old-school style. We're totally proud of it, man."
The band is currently working on a timeline for their album release but are making sure not to rush their debut.
"You can rush stuff, and just get out there to get out there, but I'd rather take the time and make sure everything is just perfectly lined up," he explained. "We just want to make sure that we're doing the right thing at the right time."
Jordison also promises a forthcoming VIMIC tour in support of the release.
Check out Simple Skeletons below, and stay tuned for more information on Open Your Omen.
For a free 30-day trial, check out http://www.siriusxm.com/freeTrial
---
---
---