Linda Thompson tells all about her romances with Elvis Presley and Caitlyn Jenner
Linda Thompon says she "can still be moved to tears" when she hears Elvis' voice.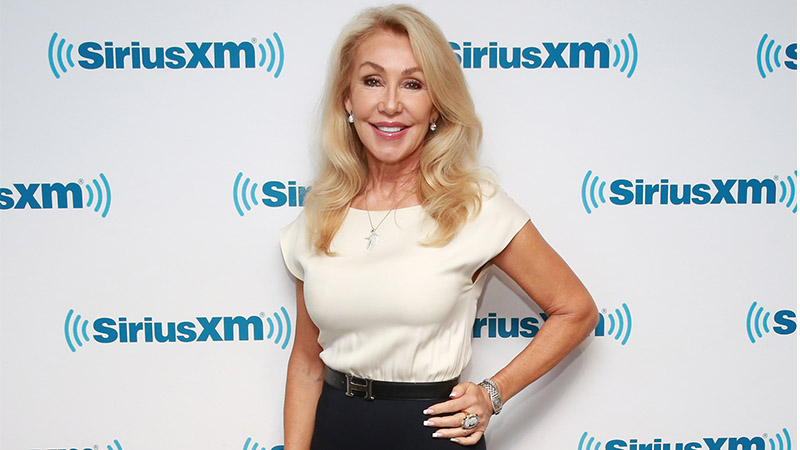 Linda Thompson has loved and lost two of the biggest names in entertainment.
The beauty queen turned actress/singer famouly dated Elvis Presley for more than four years.
"The best thing about being with him, it was Elvis," she said with a laugh Tuesday on Wake Up with Taylor. "You know, there was that. And with all that would encompass, just his lively personality, his sense of humor. He was one of the funniest people I've ever met in my life. His extraordinary talent, his charisma, his passion, his affection. When he said, 'I love you,' you never felt more loved in your life — than when Elvis Presley looked at you, got tears in his eyes, gritted his teeth and said 'I love you.' 'I am a loved woman right now.'"
But she broke up with the King of Rock 'N Roll eight months before his sudden death, as she writes in her new memoir, A Little Thing Called Life.
"Did you feel like you had closure?" host Taylor Strecker asked.
"No, I think there's always that open wound in your heart when you love someone and you've lost them in such a tragic way, so there's always that little open wound that's still there today," she said. "I can still be moved to tears when I hear his speaking voice particularly, and it just brings back that visceral kind of reaction where oh, that love, that place in my heart is still raw."
A couple years later, she met Olympic champion Bruce Jenner — now known as Caitlyn Jenner after she transitioned from male to female last year.
Jenner going public about her lifelong struggle with gender has helped raise awareness of trans issues. Though she's supportive of the reality star, Thompson said she struggled when she first learned Jenner's secret while their sons Brody and Brandon were toddlers.
"This very masculine, world-class, world's greatest athlete comes to me one day and says, 'There's something I need to tell you about myself.' And my first reaction was, 'Oh dear, he's had an affair on the road.' Because he traveled a lot, he's a great-looking guy, charismatic, beautiful, charming, so I thought, 'Oh, he's had an affair on the road.' That would have been the good news," she said.
But would she have stayed if Jenner really did cheat?
"I probably would have, because I was so deeply invested in the relationship," Thompson said. "It was my first marriage, I hoped my only marriage, the father of my two gloriously healthy, wonderful sons, and I always wanted just to have the kind of life that my grandparents and my parents and my brother have. … That was my thinking, that I was married for life, and I didn't bargain being married to a woman, though, and he wanted to begin the transition.
Wake Up with Taylor airs weekdays from 7-10 a.m. ET on SiriusXM Stars (Ch. 109).
For a free 30-day trial, check out http://www.siriusxm.com/freetrial/blog. 
---
---
---