Libertarian presidential candidate Gary Johnson: 'We can still win this race'
"We are the only third party candidates on the ballot in all 50 states, which I think speaks volumes."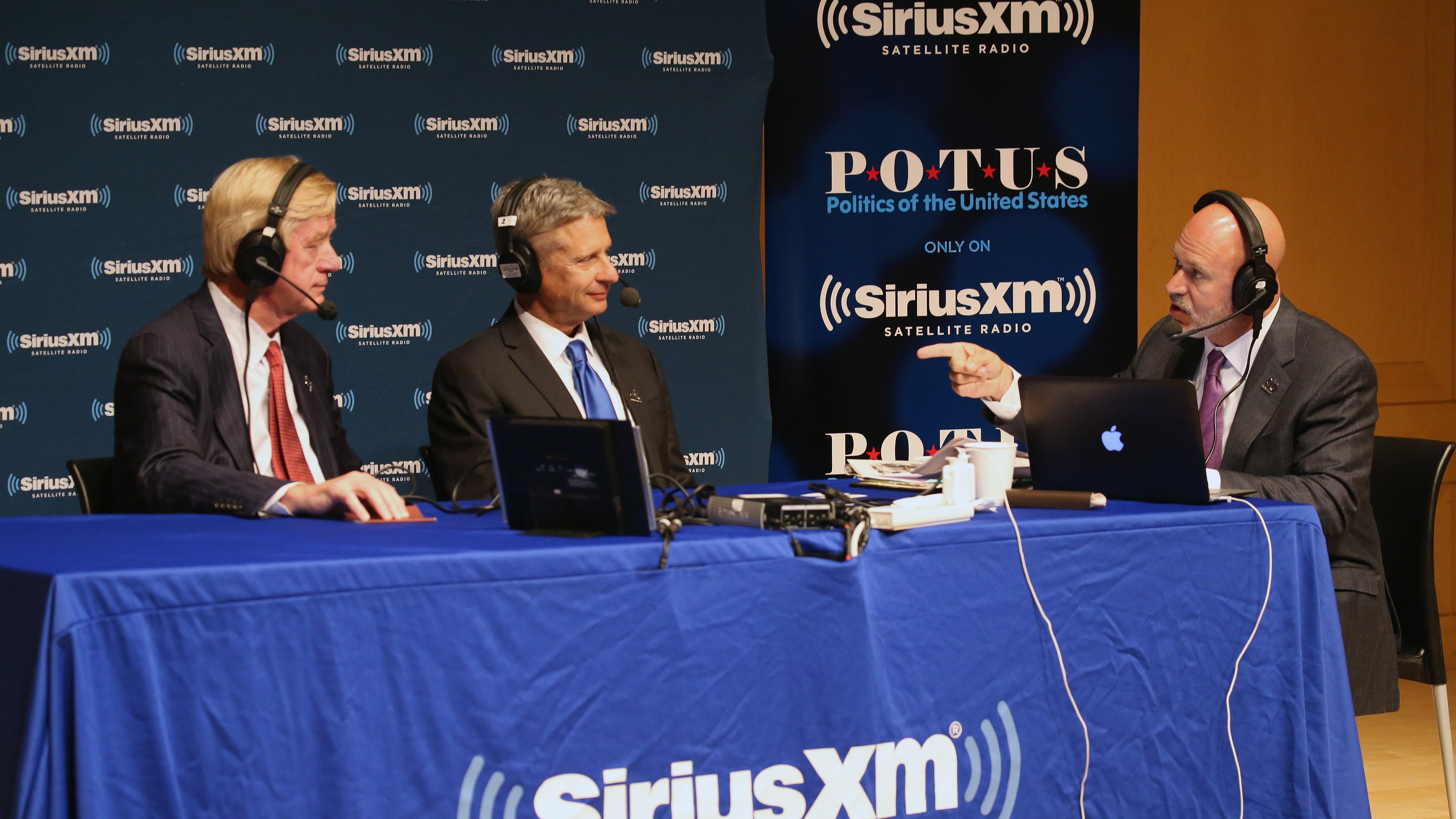 PHILADELPHIA, PA – SEPTEMBER 12: (L-R) Vice Presidential Candidate Governor William Weld, Presidential Candidate Governor Gary Johnson and Michael Smerconish attend the SiriusXM Libertarian Presidential Forum at the National Constitution Center September 12, 2016 in Philadelphia, Pennsylvania. (Photo by Bill McCay/Getty Images for SiriusXM)
The political world was abuzz Sunday after Hillary Clinton's campaign revealed she was being treated for pneumonia and dehydration.
"I'm just going to take it on facts that [Clinton] does have pneumonia and you know, subjecting yourself to running for president of the United States," Libertarian presidential candidate Gary Johnson told Michael Smerconish Monday. "I can see how that happens."
Smerconish spoke with Johnson and his running mate Bill Weld about their opponents in the race, policy positions and their quest to #LetGaryDebate during a SiriusXM special Libertarian Presidential Forum in Philadelphia.
"We're believing that we can still win this race," Johnson added. "And it does start with the fact that Trump and Clinton are so polarizing."
Johnson and Weld argue that if they make it onto the debate stage, their message with resonate with a huge sect of the population.
"Look going into the election, going into the second or third debate, we could well be at 25%," Johnson added, citing a stat that 70% of the population doesn't even know that he is running for the presidency.
"We are the only third party candidates on the ballot in all 50 states, which I think speaks volumes to the fact that there should be a consideration given to us."
And just in case Johnson doesn't take the oath of office on Jan. 20th? He's got a back up plan. Or back up ride, that is.
"If I'm not elected President of the United States, I plan to 'ride the divide,'" Johnson said, referring to a 3,000 mile bike race across the continental divide.
Watch the entire special with Johnson and Weld on Facebook Live:
The Michael Smerconish Program airs weekdays at 9 am ET on SiriusXM P.O.T.U.S. (Ch. 124)

For a free 30-day trial, check out siriusxm.com/freetrial/blog
---
---
---