Lewis on possibly joining Steelers: 'Great fans, great coaching staff, great owner'
Free agent CB Keenan Lewis Free-agent cornerback Keenan Lewis sees plenty of reasons why it would make sense for him to sign with the Pittsburgh Steelers. One, he spent the first four seasons of his NFL career (2009-2012) with the Steelers. … Continued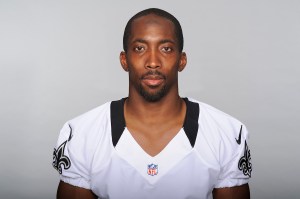 Free agent CB Keenan Lewis
Free-agent cornerback Keenan Lewis sees plenty of reasons why it would make sense for him to sign with the Pittsburgh Steelers.
One, he spent the first four seasons of his NFL career (2009-2012) with the Steelers. Two, he admires how the organization runs, from ownership to Mike Tomlin and his coaching staff.
Of course, the Steelers have to feel the same way about Lewis, who said he would be visiting Pittsburgh. The team's biggest questions are going to be about his health, because a torn labrum and sports hernia contributed to his release from the New Orleans Saints, with whom he spent the past three seasons.
Looking for best situation
"I'm trying to find the best situation that I can succeed in," Lewis told Zig Fracassi and Brady Quinn on the SiriusXM Blitz. "It's very complicated, but Pittsburgh is a place that I played at. I'm familiar with the area. Great fans, great coaching staff, great owner. I plan on going up there and seeing what they have to offer and if the situation's best for me, I've got to make a decision. But, also, I've got a couple of other teams who I've been talking to as well. And it sounds pretty good, like they're interested and I'm just going to try to make the best decision for me and my family."
Lewis sees no problem adapting to the defense, even though, since his departure, Keith Butler was promoted from linebackers coach to coordinator.
Butler a 'phenomenal coach'
"Coach Keith, that was a guy, when I was in Pittsburgh, a phenomenal coach," Lewis said. "Just to have him take Coach LeBeau's spot, I don't think there's ever a drop off. And even the young guys that they brought in now, they're getting better every year. I've seen an improvement every year, even with the older guys leaving. They groomed me well, guys Ike Taylor, Ryan Clark, Troy Polamalu, the list goes on. Those guys, they fit in a certain way. I'm just going to do what Coach Tomlin and his staff ask of me.
Other teams reportedly interested in Lewis are the Detroit Lions, New York Jets, and Arizona Cardinals.
---
---