Bills' Alexander goes from 'One Man Gang' to 'Sack Man'
Lorenzo Alexander has come a long way since the days when he had the nickname "One Man Gang" for the variety of roles he had as a rookie with the Washington Redskins in 2007. Alexander played guard, fullback, tight end, "as well … Continued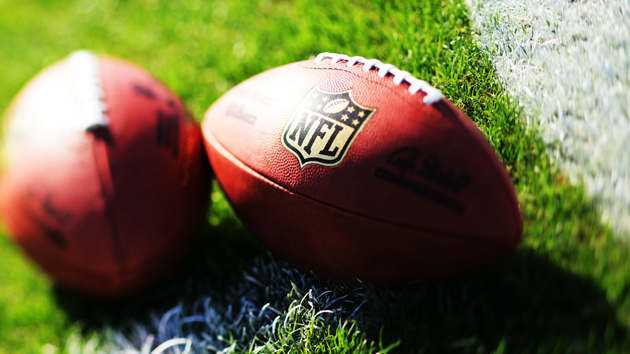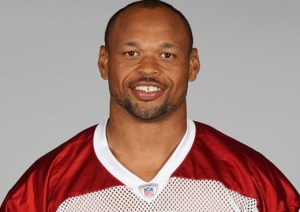 Lorenzo Alexander has come a long way since the days when he had the nickname "One Man Gang" for the variety of roles he had as a rookie with the Washington Redskins in 2007.
Alexander played guard, fullback, tight end, "as well as some defensive stuff." He was mainly a 290-300-pound tackle on defense. But a few years later, as he showed the ability to make plays in space on special teams, he moved to linebacker, playing outside and inside, and steadily dropped weight to reach his current 245 pounds.
Alexander surprised as anyone he has four sacks
Now, as an outside linebacker for the Buffalo Bills, Alexander is tied for third in the NFL with four sacks.
"Man, I don't even think I could have even said that," Alexander told Ross Tucker and Alex Marvez on the Opening Drive. "You know, it all comes down to opportunity, the scheme and we have some great players that are around me. Obviously, (fellow outside linebacker Jerry Hughes (who also has four sacks), (defensive linemen) Kyle Williams, Corbin Bryant, Leger Douzable and some other guys. And we get Marcell Dareus back this week. I don't have to be the guy. I'm just out here making plays within the scheme that are coming to me."
'Biggest thing was believing in the process, believing in ourselves'
How did the Bills manage to turn themselves around after their 0-2 start to win their last two games against Arizona and New England?
"The biggest thing was believing in the process, believing in ourselves, because those two games that we lost (against Baltimore and the Jets), we only lost by a touchdown," Alexander said. "And that's what the NFL is all about — one-score games that come down to who makes more plays, and our opponents in those games ended up making more, whether it was us not making them defensively in the first game, having a chance to make a pick six or pick up a fumble, or in the second game where there were a lot of 50-50 balls thrown up and Brandon Marshall or (Eric) Decker came down with them.
"I think, as a team, we knew we were in position to make these plays. In these last two games, we were able to do it, especially getting teams off the field on third downs and not killing ourselves with penalties defensively."
Marvin Lewis: Bengals have to improve on third down, in red zone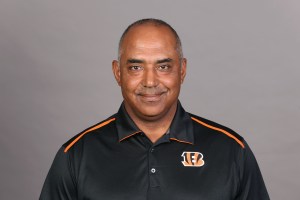 Last week's bye allowed Cincinnati Bengals coach Marvin Lewis and his staff to take a hard look at the team's 2-2 start, while also preparing for Sunday's game against the 3-1 Dallas Cowboys.
Lewis highlighted the list of areas that need improvement and provided a Cowboys scouting report while appearing on the Opening Drive with Russ Tucker and Alex Marvez.
'Have to do a better job of minimizing scores'
"We have to improve third down, both sides of the football," he said. "We have to not have any kind of explosive plays occur on defense, continue to make them on offense and then do a better job both sides of the football in the red zone, defending the score and minimizing the scores."
The Bengals will need to be better in all of those categories if they are to have any hope of beating the Cowboys, who have been on a roll behind rookie quarterback Dak Prescott.
'Prescott very poised, stands tall in the pocket'
"He's been very poised, he stands tall in the pocket," Lewis said of Prescott. "He's done a great job of directing their offense. You see him making the checks and doing the things at the line of scrimmage that they want him to do, and I'm sure they feel great about it. Obviously, when everybody around him was panicking when Tony (Romo) got hurt, they knew just where they were headed. So it's a credit to him that he had showed that kind of poise and substance to himself. And so I've been very impressed with him."
Lewis is equally impressed with the Cowboys' other rookie standout, running back Ezekiel Elliott, someone the coach followed closely at nearby Ohio State.
'Elliott everything they expected in Columbus'
"He's just been everything I think everybody expected from up the road in Columbus," Lewis said. "He was truly an outstanding prospect, but I think more than that, the thing that Coach (Urban) Meyer always says what kind of kid he was and person he was and football player he was. And I think that's a credit to him, and they've got a really good player. He hasn't disappointed. He's a great cut runner, runs behind his pads, he's physical to break tackles, he's got speed, he can catch the football, and an all-around fine, fine running back."
Le'Veon Bell: 'Glad to be back, definitely going to stay out of trouble'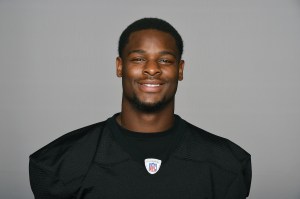 It only took one game for Le'Veon Bell to show what the Pittsburgh Steelers were missing during his three-game suspension for violating the NFL's substance-abuse policy.
Bell rushed for a 144 yards on 18 carries, an average of eight yards per rush, in the Steelers' 43-14 victory against the Kansas City Chiefs last Sunday night. He also caught five passes for 34 yards.
'When I got hurt last year, it was devastating just to watch'
Bell promises he's back to stay.
"Oh, it feels amazing to be back on the field," he told Bruce Murray and Maurice Jones-Drew on the SiriusXM Blitz. "When I got hurt last November (after suffering a season-ending knee injury), it was devastating for me just to have to watch my teammates have to play the rest of the season, going to the playoffs. It had a good run, but just couldn't finish it and sucked just me having to watch it.
'Hopefully, I stay healthy'
"And then, even coming into this season, missing the first three games due to a suspension, it sucked just having to watch my teammates play, even though they played really well with the exception of maybe Week Three. But I'm just glad to be back out there with my teammates and, hopefully, I stay healthy and I'm definitely going to stay out of trouble."
Bell thinks there is every reason to believe the Steelers can not only sustain their pace of 27 points per game, which puts them in a tie for seventh in the NFL, but exceed it.
'I definitely think we can score 30 points a game'
"The fact (quarterback) Ben (Roethlisberger) set the goal for 30 points a game, I definitely think we can do it," Bell said. "I just think we have to put on multiple games of us playing the way we played last week (in beating Kansas City, 43-14). We didn't hurt ourselves with turnovers. We protected the ball, we didn't hurt ourselves with penalties, setting ourselves back.
"Every now and then we'd have a mistake with like holding or maybe a clipping or something. But we can't have pre-snap penalties like false starts or delay of games and things like that, because that's what kind of really sets you back. But if it's all on effort, maybe a holding call or clipping here and there, we can live with that. But we can't hurt ourselves with turnovers and costly penalties."
---
---