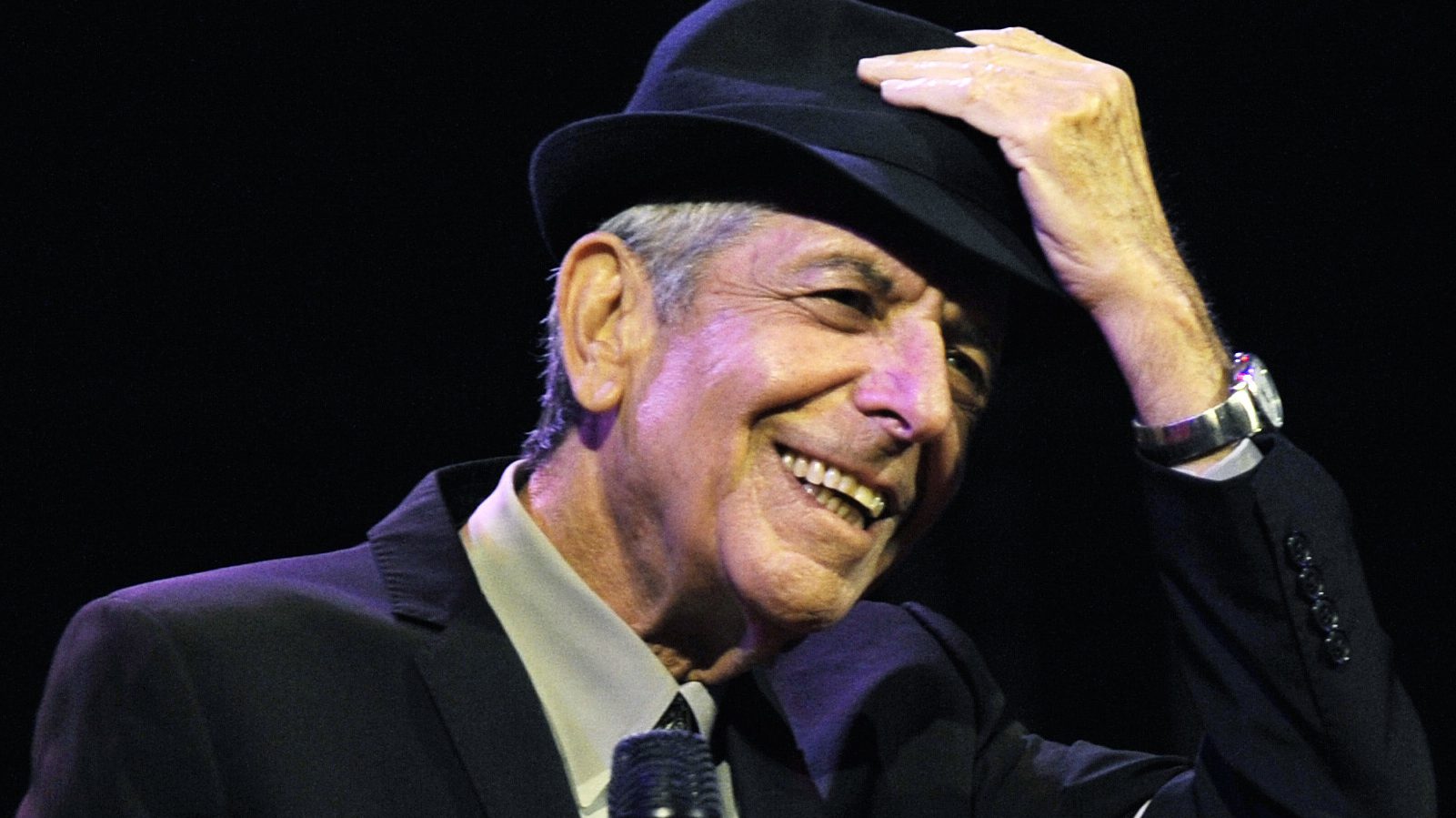 In this April 17, 2009, file photo, Leonard Cohen performs during the first day of the Coachella Valley Music & Arts Festival in Indio, Calif. Cohen, the gravelly-voiced Canadian singer-songwriter of hits like "Hallelujah," "Suzanne" and "Bird on a Wire," has died, his management said in a statement Thursday, Nov. 10, 2016. He was 82. (AP Photo/Chris Pizzello, File)
It seems as though the year 2016 will inevitably go down as the year the music (once again) died. Leonard Cohen, the Canadian singer-songwriter and poet, best known for penning frequently covered classics like Hallelujah, Suzanne and Sisters of Mercy, has died at 82 years old. His cause of death is yet unknown.
"I am ready to die. I hope it's not too uncomfortable."
The news was announced Thursday night on his Facebook page.
"It is with profound sorrow we report that legendary poet, songwriter and artist, Leonard Cohen has passed away," the social media status reads. "We have lost one of music's most revered and prolific visionaries. A memorial will take place in Los Angeles at a later date. The family requests privacy during their time of grief."
Cohen's death comes just weeks after he spoke to the New Yorker in a wide-ranging interview about topics including mortality, a theme in his recent 14th studio release, You Want It Darker, available now on Sony Music Entertainment.
"I am ready to die. I hope it's not too uncomfortable. That's about it for me," he told editor David Remnick.
Co-host of VOLUME's morning show Feedback, Nik Carter, took to Twitter as news broke to remember the influential songwriter, noting that he and his co-host Lori Majewski would be speaking about his legacy on their morning show (Ch. 106).
Alan Light, VOLUME host and author of The Holy or the Broken: Leonard Cohen, Jeff Buckley, and the Unlikely Ascent of Hallelujah, speaks with Nik Carter and Lori Majewski about the legacy of Cohen:
"It gets tossed around a lot that anybody whose a good songwriter is really a poet," Light said. "Leonard Cohen was a poet. I mean he was somebody who was a novelist and a poet and a scholar for years before he started recording songs. There's nobody who wrote lyrics with the precision and control and power that Leonard wrote. I mean he really is the only songwriter that I think you can talk about sort of alongside Bob Dylan in terms of the craft of their work. Leonard had a distinctive and a not-easy-to-listen-to, big, rumbling bass voice, and so a lot of times his songs needed to come through other singers for people to really connect with them."
Loft host Meg Griffin reflects on Cohen's passing:
Join Franny Thomas and Mike Marrone in The Loft (Ch. 30) for a two-hour celebration of the music of Leonard Cohen Friday 11/11 at 7 pm ET with encores Saturday 11/12 at 6 am ET and Monday 11/14 at 6 pm ET. The special will be available On Demand with the SiriusXM app. Special thanks to Columbia Records for making this possible.  You can find Leonard Cohen's extensive catalog at https://www.leonardcohen.com/albums.
SiriusXM's folk channel The Village (Ch. 741) will air a special show dedicated to Cohen at 5 pm ET today.
Rock and Roll Hall Of Fame Radio (Ch. 310) pays tribute to the 2008 Rock & Roll Hall Of Fame Inductee with reflections and classics from Cohen spotlighted every hour through Sunday night.
On Outlaw Country (Ch. 60), Steve Earle will dedicate his Hardcore Troubadour Radio show to Cohen on 11/12 at 9 pm ET and 11/13 at 9 am ET.
We will update you as more special programming information becomes available.
Rest in peace.
I did my best, it wasn't much
I couldn't feel, so I tried to touch
I've told the truth, I didn't come to fool you
And even though
It all went wrong
I'll stand before the Lord of Song
With nothing on my tongue but Hallelujah
PHOTO CREDIT: AP File Photo/Chris Pizzello
---
---
---