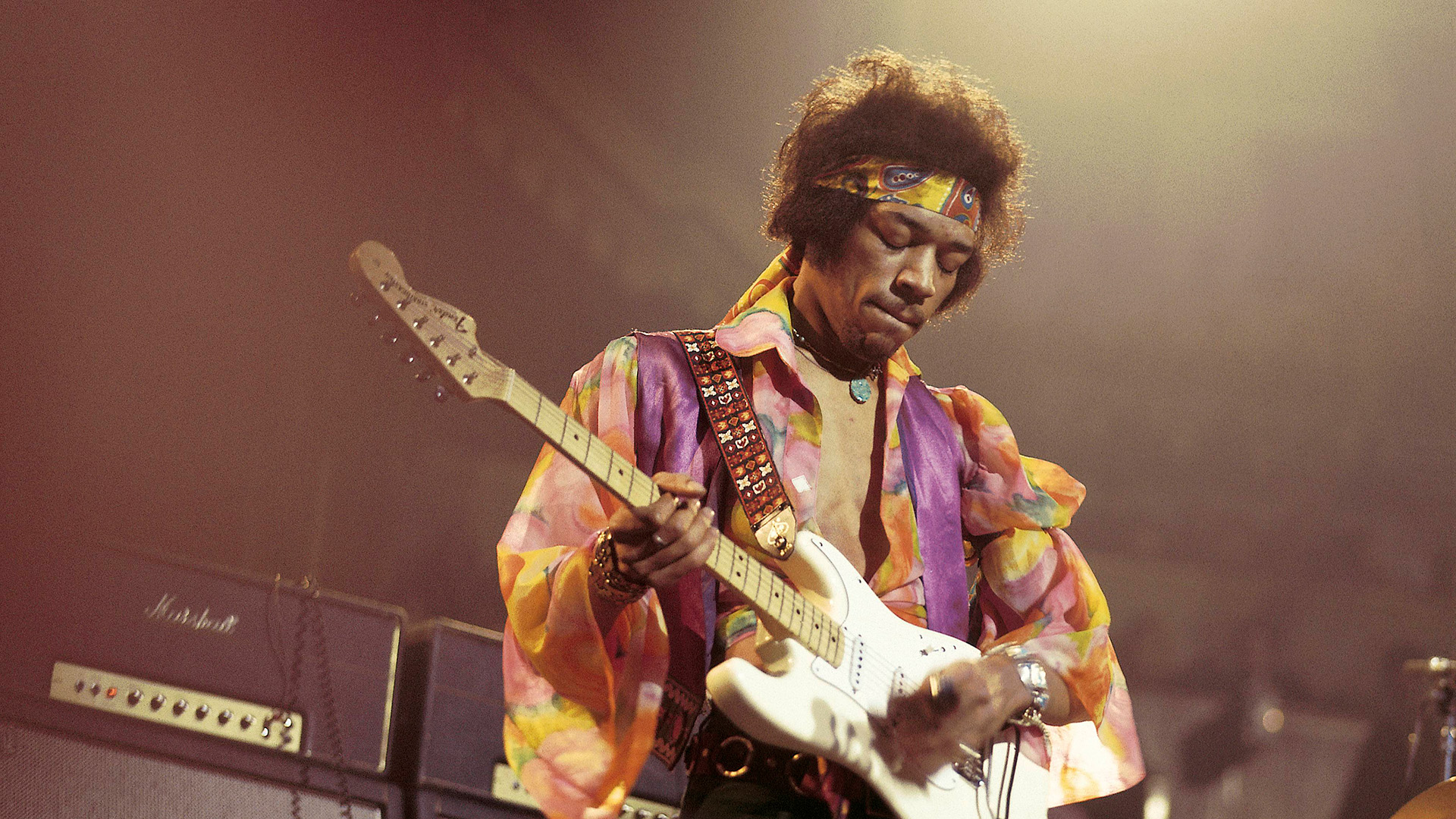 Photo by David Redfern/Redferns
Since 1992, August 13 has been celebrated as International Left Handers Day, honoring the roughly 10 percent of the global population with a dominant left hand.
---
All the music you want to hear is playing nonstop on the SiriusXM App
---
In a right-handed world, lefties can struggle with things like scissors and baseball gloves. Musical instruments are similarly designed with righties in mind, and their left-handed counterparts are more expensive and harder to come by. While some lefty musicians might have been forced to learn to play with their non-dominant hand, others famously flipped their guitars or rearranged their drum kits to make things work.
Despite their small population size and the challenges they face, lefties have still become some of the most talented and awarded musicians in the world, from guitarists and bassists to drummers. Bands like The Beatles, Foreigner, Black Sabbath, The Beach Boys, Nirvana, and The Monkees all had left-handed members.
These are 14 of the most well-known left-handed musicians.
Billy Ray Cyrus
Billy Ray Cyrus' musical talent reached new heights when he finally purchased a left-handed guitar in college. The "Achy Breaky Heart" singer taught his similarly left-handed daughter, Miley Cyrus, how to play a right-handed guitar when she was young so she wouldn't face the same struggle he did.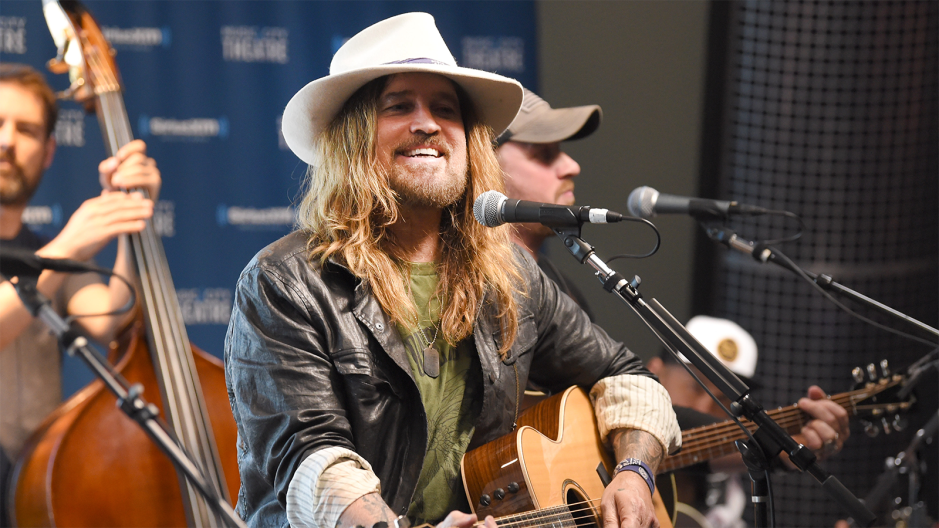 Ed Gagliardi
The original bass player for Foreigner, Ed Gagliardi famously played a left-handed Fireglo Rickenbacker bass guitar — despite being naturally right-handed — out of admiration for lefty icon Paul McCartney.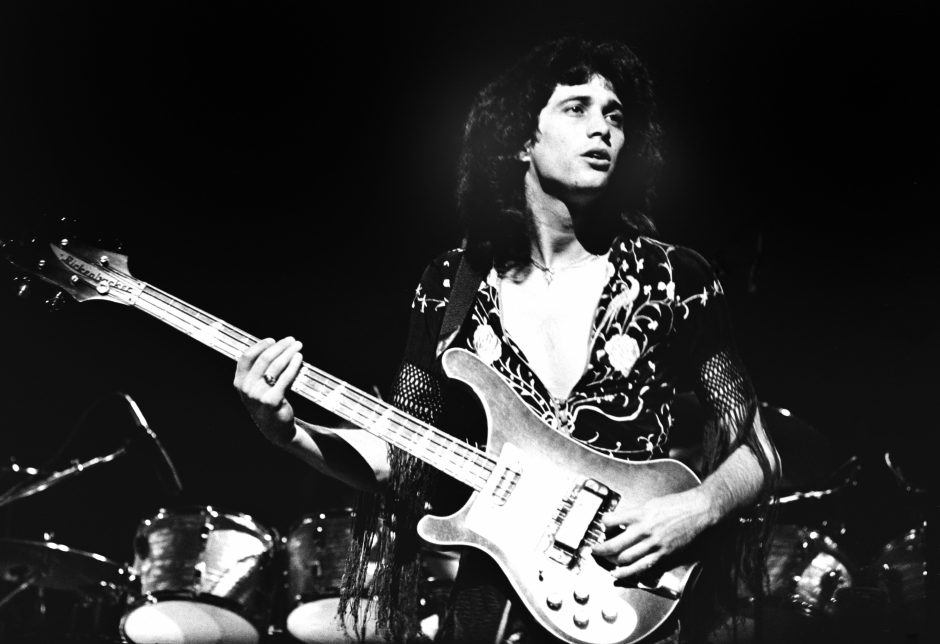 Photo by Gus Stewart/Redferns
Dennis Wilson
Lefty Dennis Wilson was a co-founder of The Beach Boys and the middle brother of Brian and Carl Wilson. A backing vocalist and drummer in the band's early days, Dennis Wilson was one of the first known "open" drummers, meaning he didn't cross his hands when he played.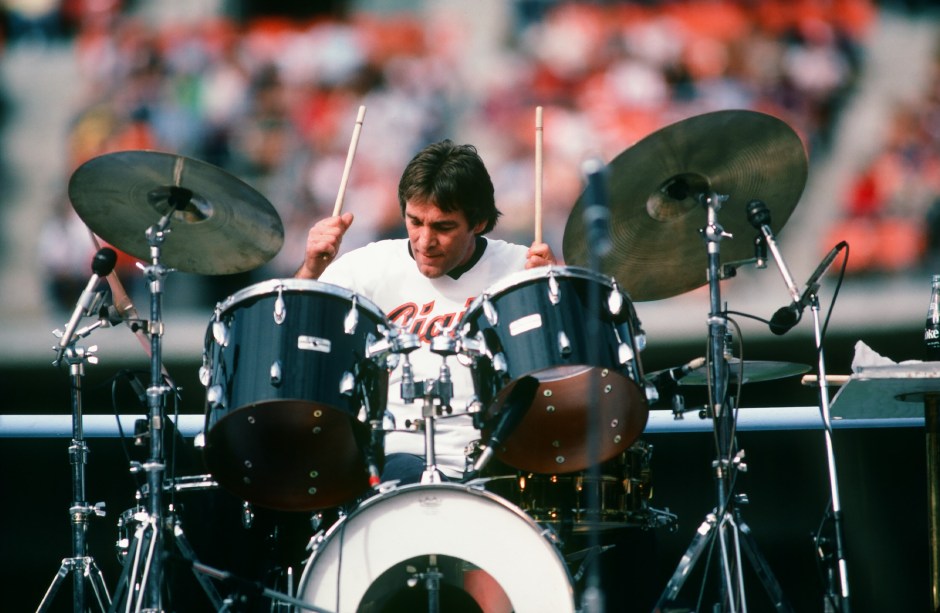 Photo by Rich Pilling/Getty Images
Iggy Pop
Although he usually has a microphone in his hand, when Iggy Pop does play guitar, he plays it lefty. The "Godfather of Punk" and inventor of the stage dive, Iggy Pop most frequently picks up the guitar when he performs "I Wanna Be Your Dog" with The Stooges.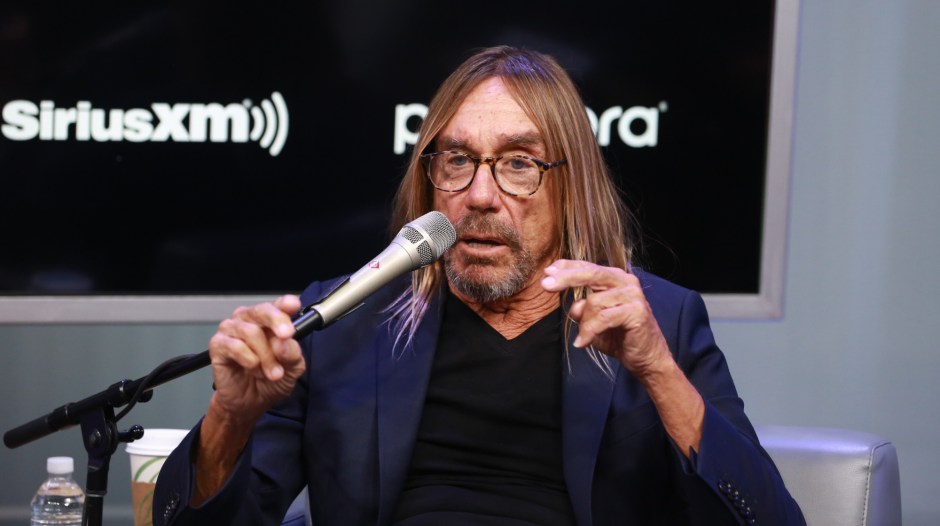 Jimi Hendrix
One of the most famous left-handed musicians of all time, Jimi Hendrix often utilized right-handed guitars turned upside down and restrung for left-hand playing. He's most often associated with the Fender Stratocaster, which created a unique sound when flipped due to its bridge pickup.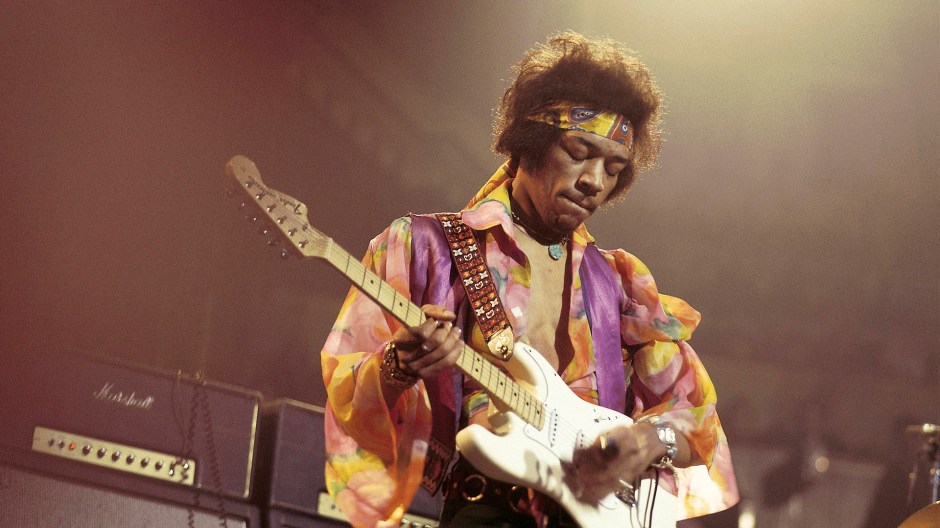 Photo by David Redfern/Redferns
Joe English
Joe English played drums in Paul McCartney's band Wings in the 1970s. Similarly to Dennis Wilson, Joe English played drums "open handed," hitting the snare with his right hand and the hi-hat and ride cymbals with his left without crossing them.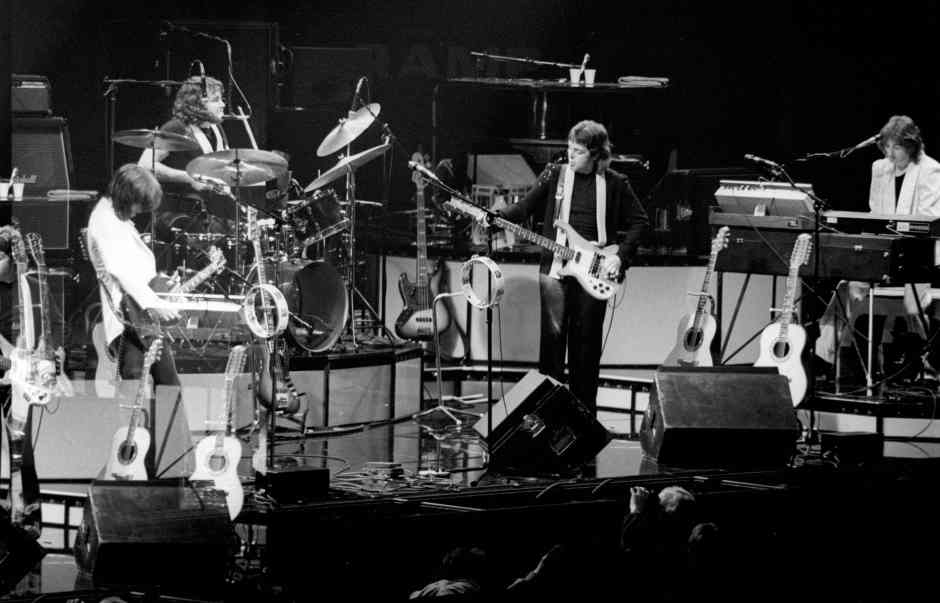 Photo by Jeff Hochberg/Getty Images
Justin Bieber
Although he's most famous for his singing voice, Justin Bieber learned to play piano, drums, guitar, and trumpet as a child. He only had his mom's right-handed guitar at home, which he tried unsuccessfully to play left-handed until he was gifted a left-handed guitar. When signing autographs, he always holds his pen in his left hand.
Kurt Cobain
Although he was forced to learn to write right-handed, Kurt Cobain was naturally left-handed. Like Billy Ray Cyrus, he struggled to find affordable left-handed guitars as an up-and-coming musician. This combination most likely lead him to become ambidextrous, and the Nirvana co-founder alternated between playing right-handed guitars normally and inverted throughout his career.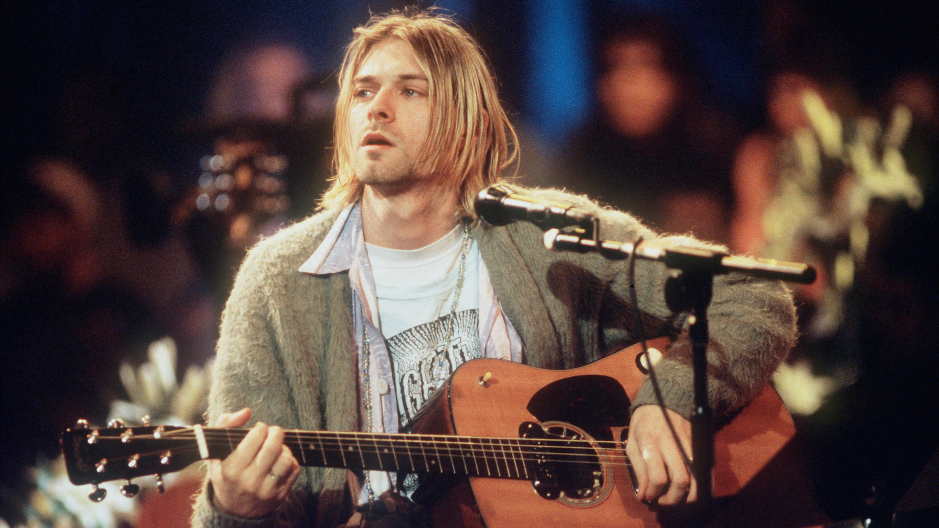 Photo by Frank Micelotta/Getty Images
Micky Dolenz
Drummer and one of two primary vocalists for the Monkees, Micky Dolenz played the drums partially left-handed because of a childhood illness. Perthes disease caused his right leg to become weaker and shorter than his left, so Dolenz created a "half-right, half-left" setup, he told Modern Drummer. "The bottom half is left-handed and the top is right-handed. I play the kick with my left foot and the snare with my left hand."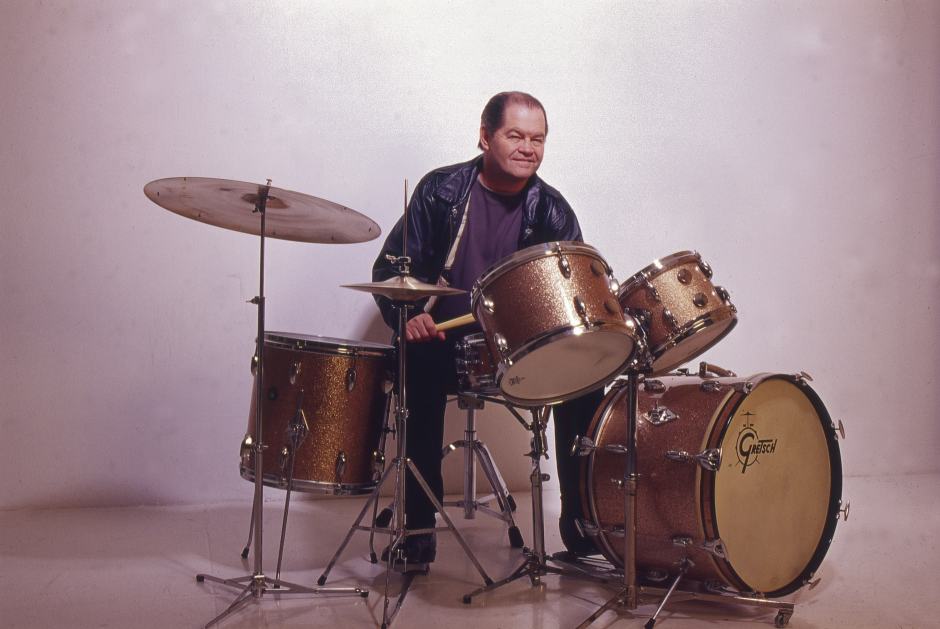 Photo by Bill Tompkins/Getty Images
Paul Gray
Paul Gray, also known as The Pig or #2, was a bassist, backing vocalist, and co-founder of Slipknot. He often played the Ibanez PGB1L Paul Gray Signature — a custom version of the Ibanez ATK bass — tuned to B, F#, B, and E, left-handed, with a lauded "slapping" technique.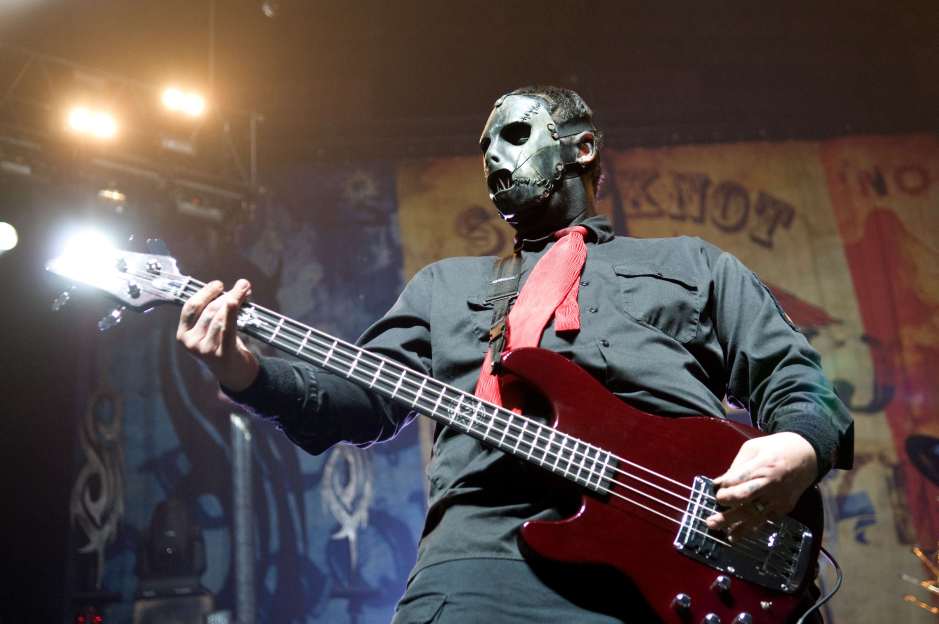 Photo by Daniel Boczarski/Redferns
Paul McCartney
As a teenager, Paul McCartney realized it was possible to play guitar left-handed when he saw a poster of lefty Slim Whitman holding a guitar and realized he could reverse the strings. Although he mainly played bass in The Beatles, McCartney is also a skilled keyboardist, guitarist, and drummer. He is believed to have mastered over 50 instruments in his lifetime.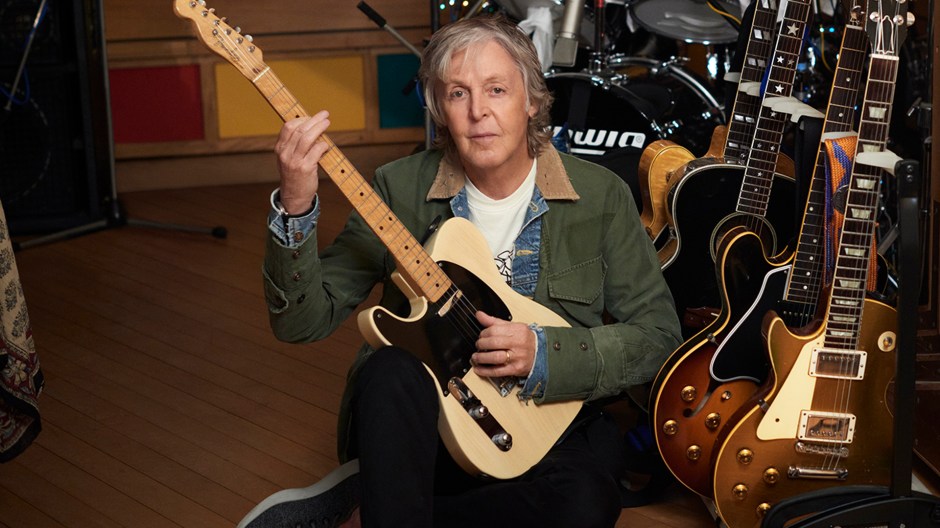 Phil Collins
English musician Phil Collins, known for his time in rock band Genesis and as a solo artist, is a true left-handed drummer. Sadly, he struggled with nerve damage and spine problems later in his career and can no longer drum.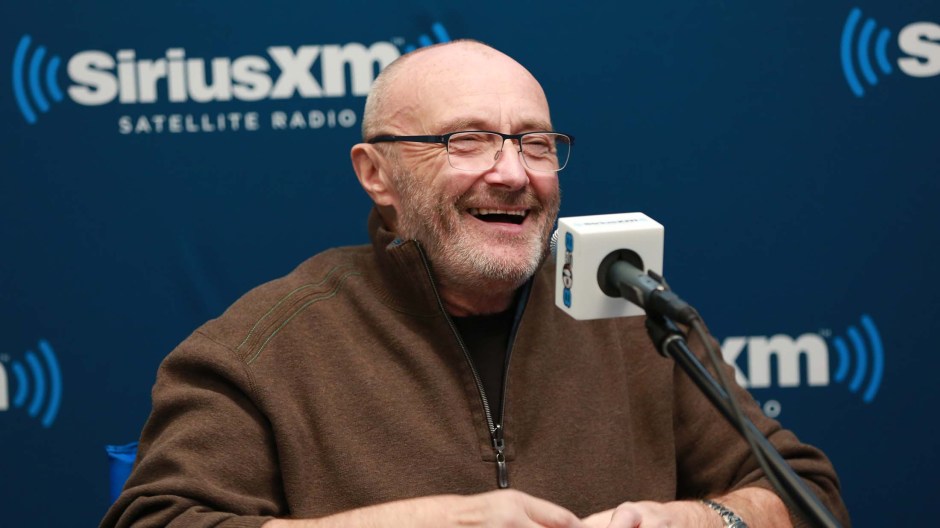 Ringo Starr
Paul McCartney wasn't the only lefty in The Beatles. Drummer Ringo Starr is also left-handed, although he plays a right-handed kit. This adaptation helped define his unique and legendary playing style. While the right-handed kit leads him to appear right-handed while drumming, it's said that a trained ear can pick out how he favors his left hand.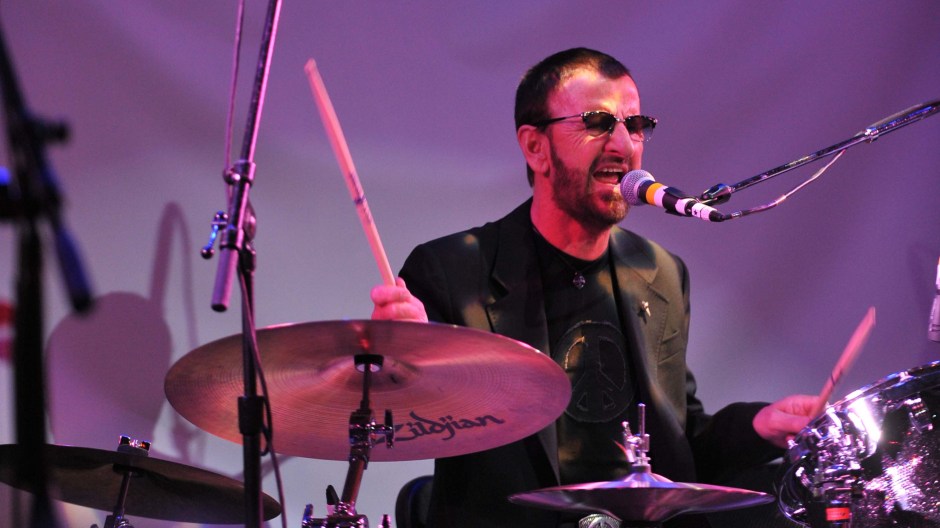 Tony Iommi
English guitarist Tony Iommi co-founded Black Sabbath with vocalist Ozzy Osbourne, bassist Geezer Butler, and drummer Bill Ward. Famously left-handed, Iommi actually lost the tips of two fingers on his right hand in a sheet metal factory accident. To continue playing, he fashioned thimbles out of dish soap bottles to protect his fingers and used slackened, light-gauge guitar strings, thus altering his sound. "Some people believe the accident invented heavy metal. It helped me invent a new kind of music," Iommi said in a 2016 interview.
Photo by Amy Harris/Invision/AP
---
---
---