Led Zeppelin Radio to deliver a whole lotta hits, deep cuts & commentary on SiriusXM
Don't miss every song from the band's legendary music catalog, exclusive performance recordings, and more on Led Zeppelin Radio.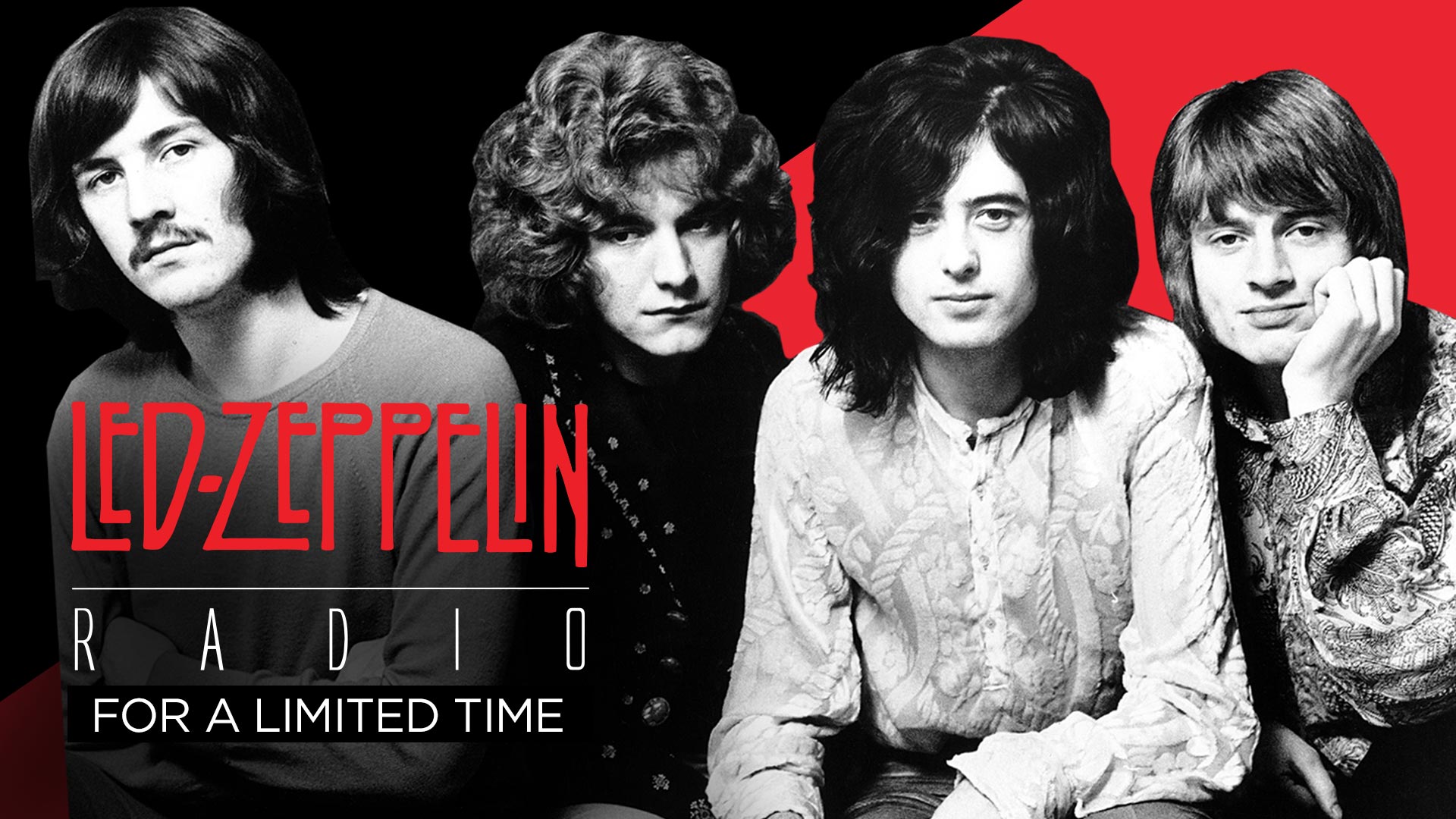 Led Zeppelin Radio is leading music lovers to the stairway to rock heaven on SiriusXM.

Led Zeppelin Radio features every song from the iconic band's music catalog, which includes some of the most groundbreaking albums in rock history. The channel provides fans exclusive access to sounds and insights from Jimmy Page, Robert Plant, and John Paul Jones, as well as the songs that made Led Zeppelin rock legends. In addition to their epic songs, listeners will hear early rough mixes, alternate versions, remasters, and momentous performances captured live. Led Zeppelin Radio is available on the SiriusXM app in the Rock category.
SiriusXM has collaborated with legendary artists and their representatives to create personally curated audio experiences for listeners everywhere. Along with Led Zeppelin, the collection of exclusive music channels that launched on Friday, May 1 are dedicated to megastars David Bowie, Eagles, Fleetwood Mac, George Strait, Guns N' Roses, Metallica, Prince, and The Rolling Stones. Stream all nine channels below.

To make these special experiences accessible to everyone, SiriusXM has extended our unprecedented Stream Free access offer through May 31, making the full lineup of Premier Streaming content available to any listener in North America.
These new limited-run dedicated artist channels are examples of SiriusXM music channels created with iconic and leading artists including The Beatles, Bruce Springsteen, Tom Petty, Pearl Jam, Eminem, LL COOL J, Phish, Garth Brooks, Kenny Chesney, Diplo, Elvis Presley, Frank Sinatra, and more.
Anyone who is not already a SiriusXM subscriber can download the SiriusXM app or go to SiriusXM.com/streamfree, and start listening free of charge, with no credit card or commitment required. The SiriusXM app is available on mobile phones, tablets, and computers, as well as on a wide variety of connected devices in the home including smart TVs, devices with Amazon Alexa or the Google Assistant, Apple TV, PlayStation, Roku, Sonos speakers, and more. The SiriusXM app also offers additional features such as SiriusXM video, Personalized Stations Powered by Pandora that listeners can curate themselves, and an On Demand library with more than 10,000 hours of archived shows, exclusive music performances, interviews, and audio documentaries.
---
---
---