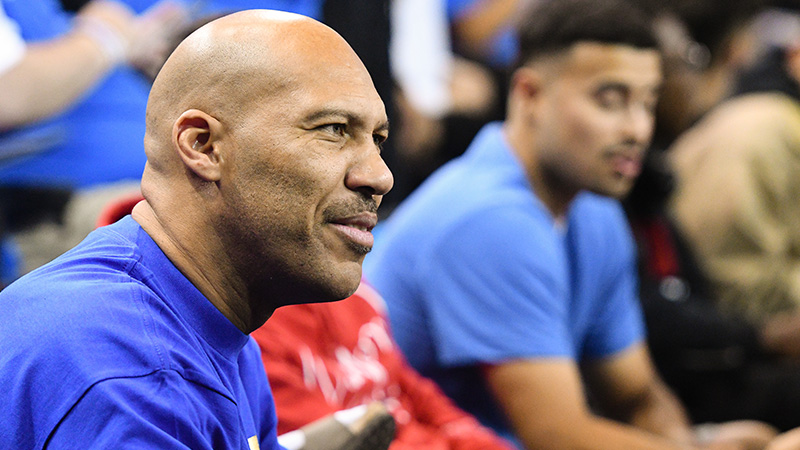 LaVar Ball, the outspoken father of Los Angeles Lakers point guard Lonzo Ball, joined SiriusXM NBA Radio on Tuesday to cover a range of topics, including how to "fix" the 8-15 Lakers.
"I know everything to fix this thing," Ball told Eddie Johnson and Justin Termine on NBA Today. "If you want him to run fast, you've got to take the ball out faster. The other thing is you've got to have people in their shooting spots earlier!"
He added: "There are buckets that need to be made down the middle of the floor. They're not being made because nobody is sprinting down the middle of the floor."
Actually kind of makes sense, right?
LaVar Ball also spoke about his younger son LiAngelo and his future after UCLA, and even gave Termine some dating advice. Listen to the full interview below.
For the latest NBA news, listen to SiriusXM NBA Radio (XM Ch. 86, SIRI Ch. 207).
---
---