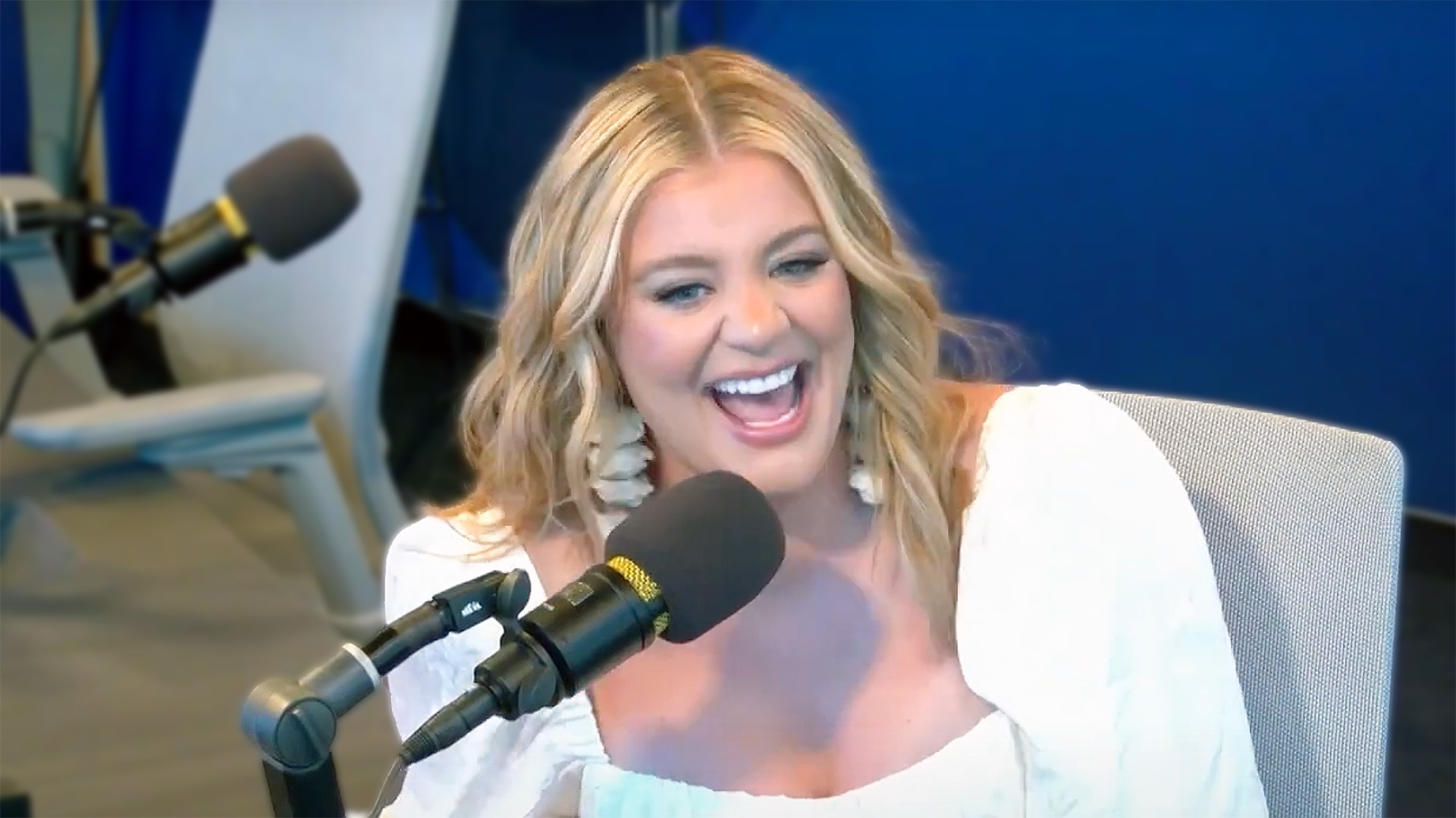 Back in 2011, you couldn't escape the earworm that was Luke Bryan's "Country Girl (Shake It For Me)." It peaked at No. 22 on the Billboard Hot 100 and No. 4 on Hot Country Songs and has sold over 3 million copies.
But apparently, over a decade since its release, Lauren Alaina still can't shake that song out of her head.
She and Lainey Wilson recently dropped their track "Thicc As Thieves," with lyrics that compare squeezing into a pair of jeans to "busting out the tin like some Pillsbury biscuits" after being "blessed by the cornbread mamas been fixin'." Celebrating their bodies, Lauren sings, "Oh my gosh, Lainey! Look at your butt. How'd you get those bell bottoms yanked up?" And Lainey sings back, "Oh my Lord, Lauren! Look at that juicy peach. Did you have to jump in them britches?"
---
Watch Lauren Alaina's full interview on the SXM App now
---
But even though the song is brand new, you might recognize some familiar lyrics toward the end of "Thicc As Thieves." Speaking with Macie Banks on The Highway (Ch. 56) about the song, Lauren admitted she sampled Luke Bryan's "Country Girl (Shake It For Me)" — without telling him!
"To put someone else's song in your song, you have to ask them for permission," Lauren explained. "I recorded it and asked for forgiveness."
"We just did it and then sent it to him, and we were like, 'Hey, is this okay?' And he FaceTimed me!" she revealed. "And he was like, 'Lauren.'"
Back in 2017, Lauren went on her first tour ever as an opener for Luke on his Huntin', Fishin' and Lovin' Every Day Tour, so their friendship goes back a long time. It was also a time when "Country Girl (Shake It For Me)" was still wildly popular, and Lauren described hearing it performed on tour as extremely impactful. "People were freaking out every night," she remembered.
She said the sample in "Thicc As Thieves" is "a nice little nod to [Luke]," the first person to ever take her out on tour: "He's been so good to me in so many ways."
"Thicc As Thieves" Lyrics
Thelma and Louise and some faded blue denim
Jumpin' in them Wranglers, barely gettin' in em
Buttons hanging on, thank god they ain't giving
Flaunting what we got like we do it for a living
Dressed to kill (dressed to kill) to the nines (to the nines)
I got her back (she got my back) and she got mine
We're thicker than our accents, thicker than our hair
Thicker than the Georgia and Louisiana air
Thicker than molasses from the patches to the seams
Stealing hearts is in our jeans
Us southern girls, we're thicc as thieves, we're thicc as thieves
We're thicc as thieves, we're thicc as thieves
Blessed by the cornbread mamas been fixin'
Got the boys buzzin' more than Pabst Blue Ribbon
Busting out the tin like some Pillsbury biscuits
How we got in 'em that's some tae bo fitness
Little right kick, left kick, shimmy, shimmy, shimmy
Bell bottom, high rise, gimme, gimme, gimme
We're thicker than our accents, thicker than our hair
Thicker than the Georgia and Louisiana air
Thicker than molasses from the patches to the seams
Stealing hearts is in our jeans
Us southern girls, we're thicc as thieves, we're thicc as thieves
We're thicc as thieves, we're thicc as thieves
Right kick, left kick, (uh huh) shimmy, shimmy, shimmy (woo)
Bell bottom, high rise, gimme, gimme, gimme
(Hey Lainey, what'd that Georgia boy say about us country girls)
Right kick, left kick, shimmy, shimmy, shimmy
(Didn't he say somethin' about shakin' it)
Bell bottom, high rise, gimme, gimme, gimme
Country girl shake it for me girl
(Little right kick, left kick, shimmy, shimmy, shimmy)
Shake it for me girl
(Bell bottom, high rise, gimme, gimme, gimme)
Shake it for me
(C'mon!)
We're thicker than our accents, thicker than our hair
Thicker than the Georgia and Louisiana air
Thicker than molasses from the patches to the seams
Stealing hearts is in our jeans
Us southern girls, we're thicc as thieves, we're thicc as thieves
(Country girl shake it for me girl)
(Shake it for me girl)
We're thicc as thieves, we're thicc as thieves
(Shake it for me girl)(Shake it for me)
(Country girl shake it for me girl)
(Oh my gosh, Lainey! Look at your butt. How'd you get those bell bottoms yanked up?)
(Shake it for me girl)
(Shake it for me girl)(Shake it for me)
(Oh my Lord, Lauren! Look at that juicy peach. Did you have to jump in them britches?)
(Ha ha-ah)
---
---
---