Latin music is taking over America, just ask J Balvin
J Balvin stopped by SiriusXM for a Town Hall in celebration of his new album, Vibras.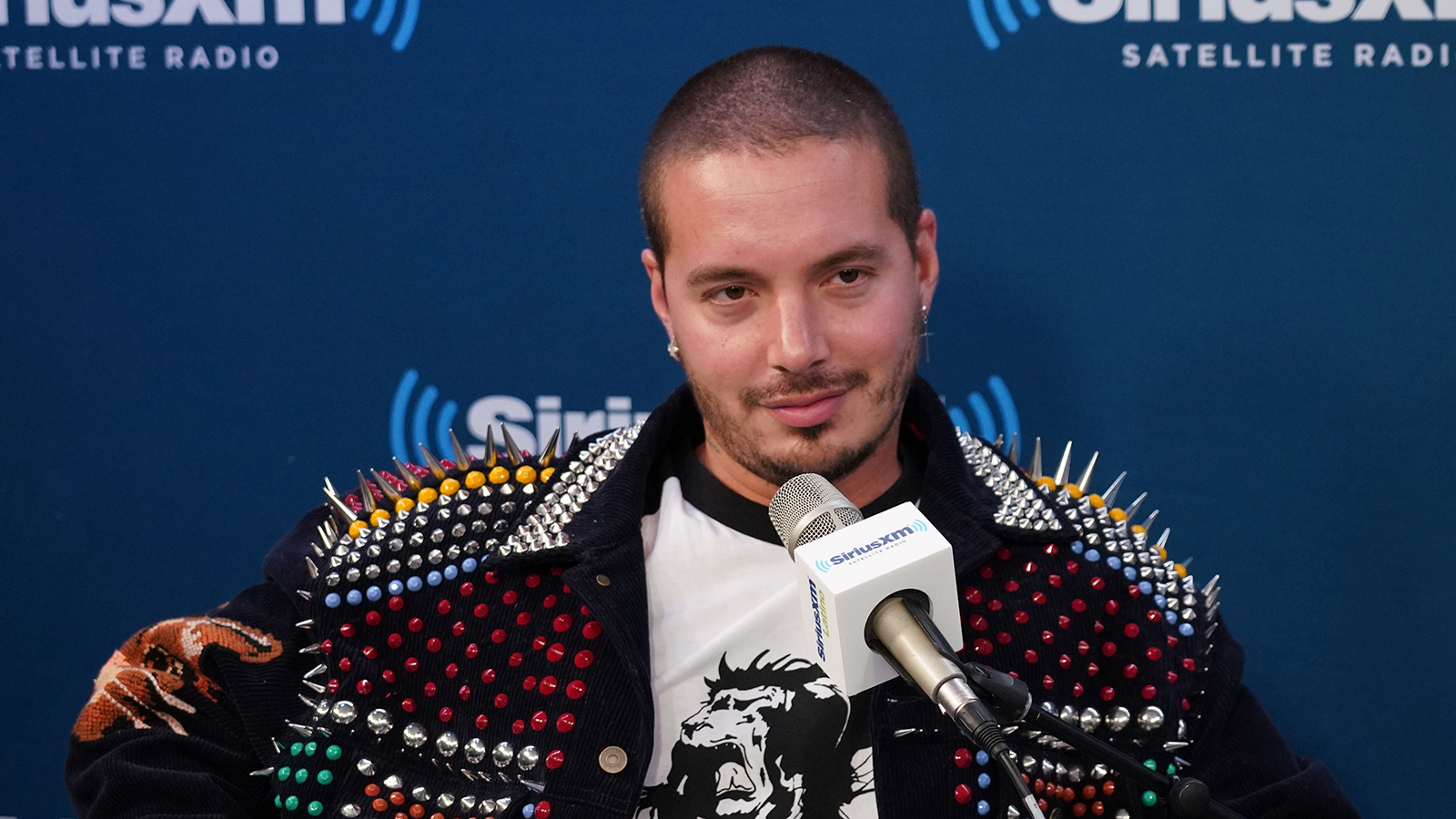 Latin music has gone mainstream, and there are no signs of it slowing down. Three years ago, only three predominately Spanish-language tracks made it onto the Billboard Hot 100. In 2017, that number jumped drastically, for the first time, to 19.
Luis Fonsi and Daddy Yankee's Despacito was a record-breaking hit, and once Justin Bieber came along on the feature, the song became almost inescapable. After that came J Balvin's Mi Gente, which reached juggernaut status once Beyonce hopped on the remix.
Admittedly, big names in pop music can make a huge difference in generating buzz around a track; however, Latin music's influence on the mainstream has extended beyond pop artists remixing Spanish-language hits. Artists like Demi Lovato and Jennifer Lopez, who both saw mainstream success for years with English-language songs, are now releasing original Spanish-language tracks while the production on mega-hits like Camilla Cabello's Havana and DJ Khaled's Wild Thoughts featuring Rihanna & Bryson Tiller proves the Latin sound has mass appeal.
But 2018 appears to be the tipping point for American audiences embracing Latin music, and one artist, in particular, has made it his mission to see Spanish-language songs enter mainstream culture: Colombian reggaeton artist J Balvin, whose BILLIONS of views on YouTube prove he's already becoming a global superstar.
In addition to his collaboration with Queen Bey, you've likely seen his name pop up alongside Cardi B, Justin Bieber, Becky G, and Pharrell Williams. Chances are you'll hear even more of him during the World Cup this summer (he teamed with Telemundo for their World Cup anthem). Plus, his new album Vibras is primed for mainstream infiltration with its smooth, danceable beats and memorable hooks.
Ahead of the album's release, Balvin stopped by the SiriusXM studios in New York to answer questions from fans in a Town Hall hosted by style icon Mike "Upscale Vandal" Camargo.

One thing he made clear was that Vibras was an album geared toward a global audience.
"It's an album made for the whole world," Balvin said in Spanish. "I'm proud to be Latino, but creating Latin music just for Latinos doesn't make sense. It's an album made for everyone."
The idea, he says, is for people around the world who don't speak Spanish to get "carried away by its vibe," hence the album's title, Vibras.
He's already succeeded in captivating artists like The Weeknd, Pharrell Williams and, of course, Beyonce, who have all told Balvin, "I don't know what you're saying, but I love it."
He hopes you'll be saying the same soon.
Hear the full Town Hall On Demand via Caliente on the SiriusXM app, web player and other connected devices.
---
---
---