SiriusXM Remembers ABBA Guitarist Lasse Wellander
He passed away Friday after a short battle with cancer.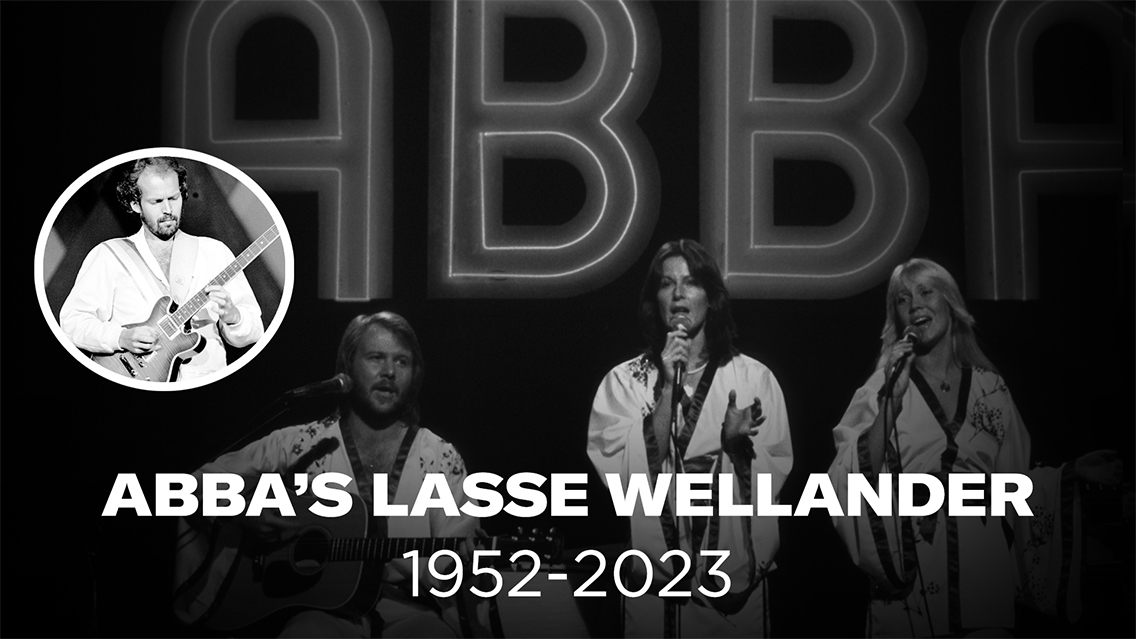 SiriusXM is saddened to hear of the passing of Lasse Wellander, solo artist, award-winning session musician, and longtime ABBA guitarist. He died on April 7, 2023, after a short battle with cancer.
"It is with indescribable sadness that we have to announce that our beloved Lasse has fallen asleep. Lasse recently fell ill in what turned out to be spread cancer and early on Good Friday he passed away, surrounded by his loved ones," his family shared on his Facebook page.
---
Hear ABBA on Studio 54 Radio & More Channels on the SXM App
---
"Lasse was a dear friend, a fun guy and a superb guitarist," ABBA wrote in a Facebook post. "The importance of his creative input in the recording studio as well as his rock solid guitar work on stage was immense. We mourn his tragic and premature death and remember the kind words, the sense of humour, the smiling face, the musical brilliance of the man who played such an integral role in the ABBA story. He will be deeply missed and never forgotten."
Born in 1952 in Sweden, Lasse grew up in the village of Skrekarhyttan and began playing guitar at a young age, inspired by The Beatles. He went on to become one of the most celebrated guitarists in Sweden's history. His career spanned over five decades as one of the most frequently used Swedish session musicians. Lasse also released seven of his own studio albums.
His first ABBA session was in 1974, recording "Intermezzo No.1" and "Crazy World." Lasse's work can be heard on a number of ABBA's albums, including the Mamma Mia! films' soundtracks and the band's 2021 release, Voyage. He toured with ABBA in 1975, 1977, 1979, and 1980.
Throughout his career, he received numerous accolades for his contributions to music, including the Albin Hagström Memorial Award from The Royal Swedish Academy of Music and the Swedish Musicians Union's Studioräven Award.
Lasse's legacy will live on through his timeless music and the countless musicians he inspired over the years.
---
---
---