Lala Kent reveals why she broke up with Randall Emmett & is getting a boob job
Lala Kent spoke with Jeff Lewis about where her relationship with Randall Emmett went south and more.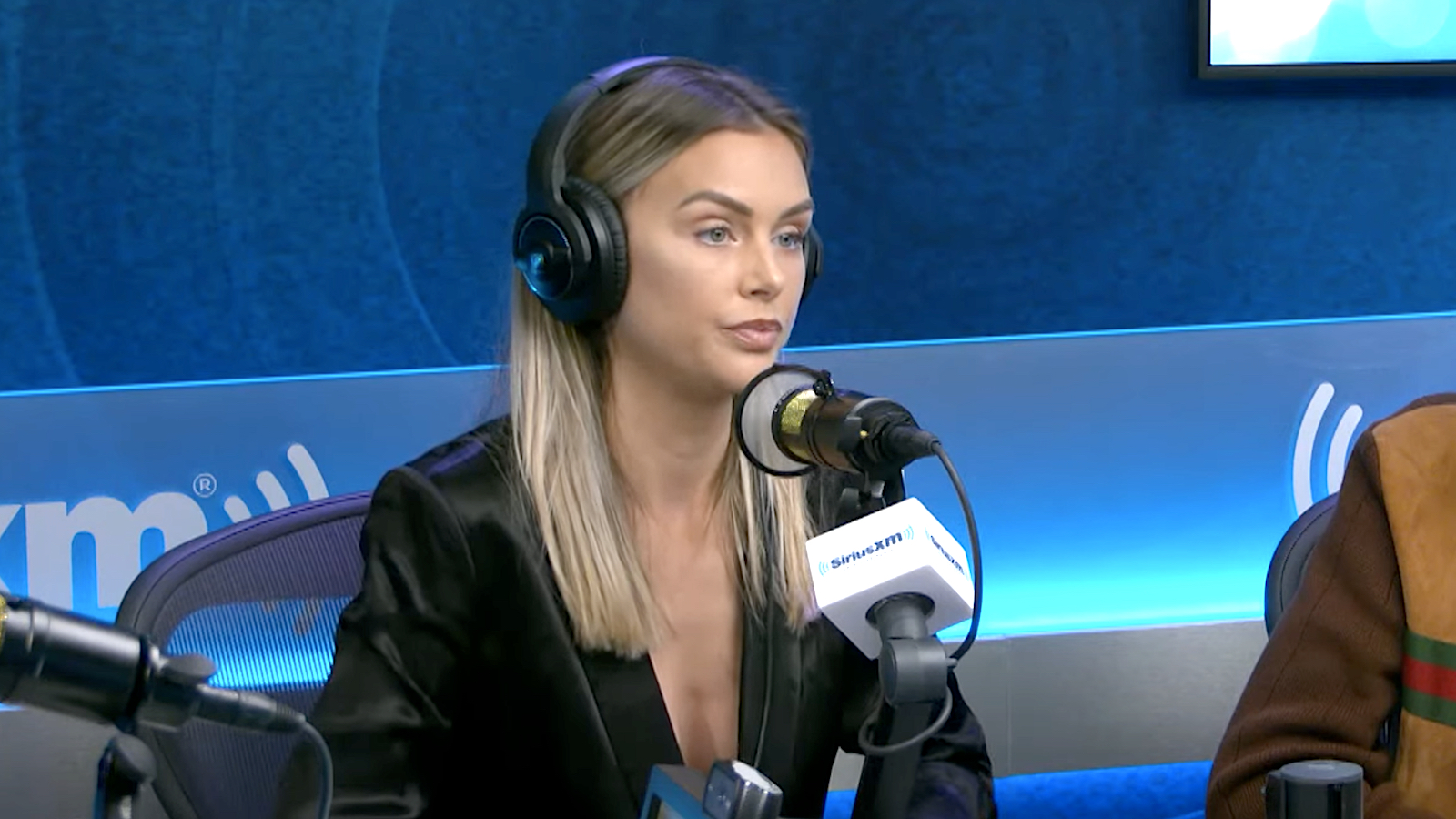 Reality TV star Lala Kent told Jeff Lewis she's going under the knife this week for a boob job, aiming for a full C-cup, because "when they say that babies suck the life out of your tits, they totally do," she explained. Ocean, Kent's daughter with ex-fiancé Randall Emmett, was born in March 2021. Kent added, "I don't want cute tits. I want hot tits."
Kent and Emmett were together for over five years, though Kent later learned that Emmett was still married to Ambyr Childers when she met him in December 2015.
"I got a screenshot message that was dated January 2017 [that showed] that he was working on his marriage," Kent revealed to Lewis, claiming that she entered into a relationship with Emmett believing he was fully separated from Childers. "Knowing everything that I know now, I wouldn't have given him the time of day."
Kent and Emmett's wedding was postponed due to Covid-19, which Kent now sees as a fortuitous act of god. If the two had been married, Kent could've potentially been dragged into the current lawsuits against Emmett, who's being sued for over $10 million due to breach of contract over film production loans.
"I was always very trigged by [Emmett's] presence," Kent explained. "We were great when he was out of town and we communicated through texting and phone calls, but the moment that we were actually physically together, it was nonstop arguments … Then, Ocean was born, and all the cracks were just — I couldn't ignore them anymore."
Looking back on their relationship, Kent adds, "I feel like I was just comfortable. I had accepted, like, this was my life. This is who I chose to be with. My heart feels safe, and that's good enough for me, even though I'm, like, triggered by him always. We did a great job of portraying something different to the public than what went on in the house."
Kent also learned that Emmett cheated on her with "many women" over the years, which lead her to finally leaving him. "There was no conversation about [the cheating]. I planned to leave. He didn't know about this plan. I left on October 27," she said, just 12 days after she found out. "He wasn't letting me leave the house with Ocean during those 12 days. He would threaten to call the police on me if I didn't return her."
In the course of four hours, Kent packed her belongings and moved with Ocean into an Airbnb, hiding out there for just under a month.
Currently, Kent and Emmett are in a legal battle over custody of Ocean and child support, which Kent says Emmett is yet to pay.
---
---
---