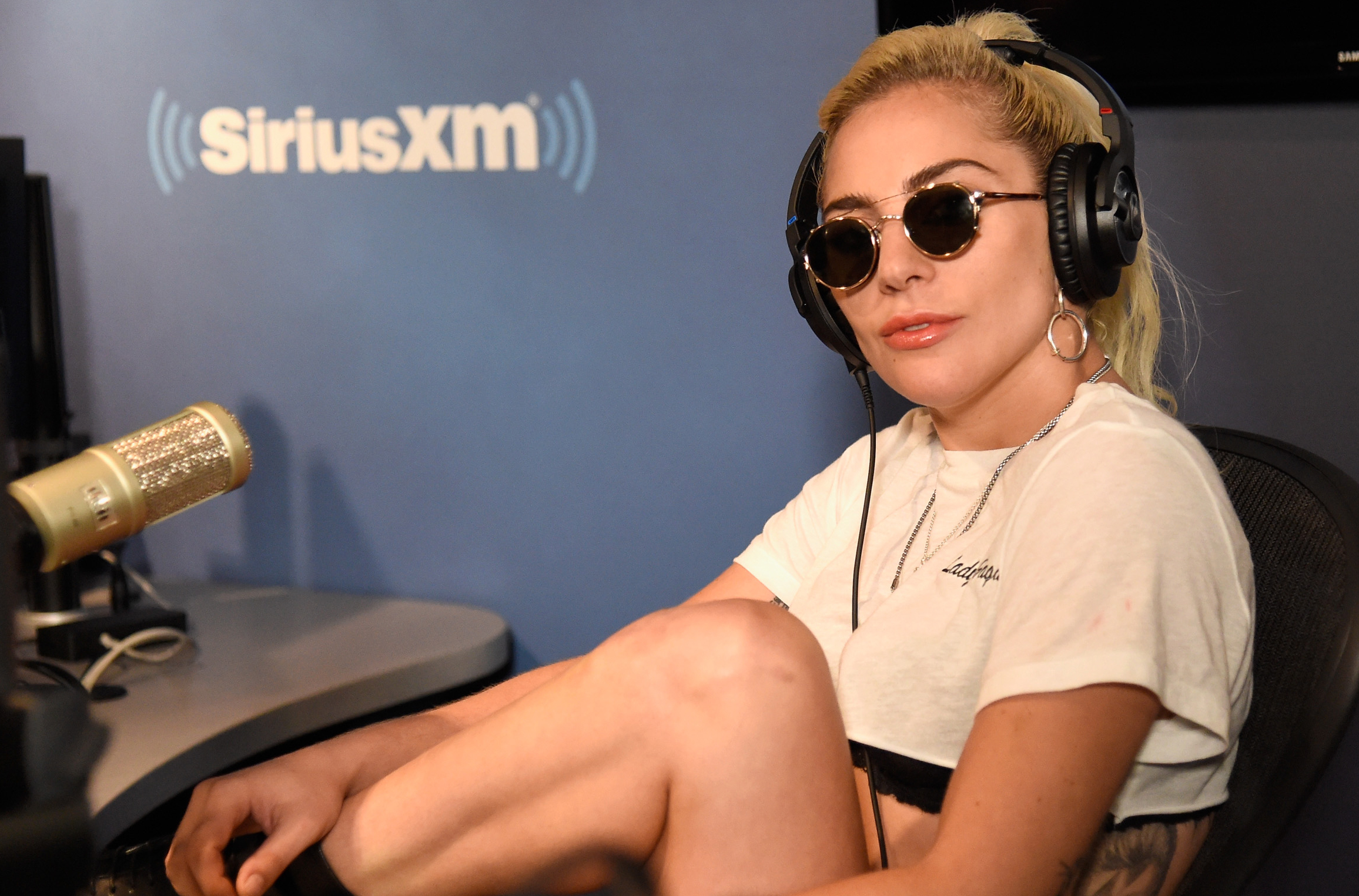 NEW YORK, NY – SEPTEMBER 12: Lady Gaga visits the SiriusXM Studios on September 12, 2016 in New York City. (Photo by Kevin Mazur/Getty Images for SiriusXM)
We've all been patiently awaiting a new Lady Gaga song, and last week we got our wish. After debuting the driving, aggressive Perfect Illusion, Mother Monster stopped by The Morning Mash Up on Hits 1 (Ch. 2) to talk about the single and answer questions from fans on Facebook Live.
Of course, fans were eager to learn about the upcoming album. When asked what excites her the most about it, Gaga noted "how dynamic it is" and that the songs are "very different from each other."
She explained that Perfect Illusion isn't "necessarily indicative of the sound of the entire record," but that fans can expect some "very vulnerable moments" that are autobiographical and "extremely personal."
She went on to talk about the audience she had envisioned when writing the album, describing in great detail a specific woman.
"I kept picturing this girl standing in a field in middle America. I'm singing to her in an amphitheater. It's super crowded, she's got no makeup on, hair pulled back, heirloom jewelry, a cheap Hanes sweatshirt on from Rite Aid, rolled up jeans, kid in one hand, Pinot Grigio in the other," she recalled. "Her kids are running around, she's got no wedding ring, and she's just crying, going 'I can't believe that Lady Gaga understands how I feel. I never thought that someone like her could understand me. I never thought she was, you know, a human being.'"
She continued: "And, you know, I was writing and writing, and I realized at the end of the writing process that that girl is me, and that girl is who I would be if this all hadn't happened. And that's what makes me feel less alienated as a public figure — the pain in my life and the things that I've gone through that made me tough. I realized that's exactly what I have in common with the world."
Listen to the whole Facebook Live above, where she discusses touring for the new album, what fans can expect on the upcoming season of American Horror Story, her role on A Star Is Born with Bradley Cooper, her thoughts on the recent NFL national anthem protests ("I think everybody's got the right to do whatever they want to do. I think we all need to be respectful of how everybody feels right now and try not to be so hard on each other and come together as much as we can") and much more!
For a free 30-day trial, check out http://www.siriusxm.com/freetrial/blog
---
---
---