Lady Gaga on emotional pre-Oscars moment: 'I'm sorry I can't be Gaga for you right now'
Just five days removed from her emotional performance at the Oscars, Lady Gaga called into the Morning Mashup on SiriusXM Hits 1. Sitting in front of her typewriter, yes a typewriter, Gaga discussed how she felt performing "Till It Happens To You." … Continued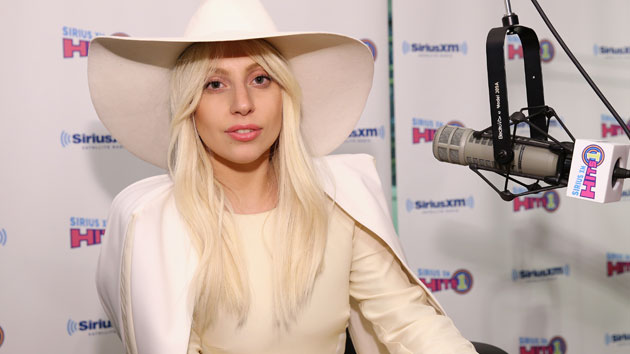 Just five days removed from her emotional performance at the Oscars, Lady Gaga called into the Morning Mashup on SiriusXM Hits 1. Sitting in front of her typewriter, yes a typewriter, Gaga discussed how she felt performing "Till It Happens To You."
"Hemmingway used a typewriter and there's lots of great people in history that used them, so I like to imagine that I'm like them and write all my ideas down," she said.
Gaga then revealed that she was incredibly nervous before taking the stage.
"I was really, really having a hard time getting ready for this performance," she said. "I've been sick for a long time because of what happened to me all those years ago, but facing it in front of the world was so … It was so shameful and it was so hard for me to accept that I was going to be finally one in that group."
The song was nominated for an Academy Award for Best Original Song and is from the documentary The Hunting Ground, which deals with sexual assault on college campuses in the United States. Gaga performed after an introduction from Vice President Joe Biden and was joined on stage by survivors of sexual assault with words like "survivor" and "not your fault" written on their bodies. It was meeting and relating to the survivors that gave Gaga the strength to put on the performance.
"I went out there and met the survivors and I just started crying," Gaga said. "I had no makeup on, my hair wasn't done, I think I was still wet from a shower. I was just so disconnected from everything. I just said, 'I'm sorry I can't be Gaga for you right now,' and they said, 'No, no, it's more real this way."
Gaga said one of them offered to do matching tattoos, which she gladly accepted.
"One girl said, 'I really want to get matching tattoos.' I think she was trying to make me feel not alone, and she was dead-on because as soon as she said that and I said, 'Does anyone else have pain,' and they all raised their hands and 'Do your bodies hurt,' and they all raised their hands, I knew I wasn't alone."
She continued, "I ended up getting the tattoo because it was what they said to me that made me feel like the pain was lessening, that my healing process has now begun because I've told somebody and I know that I'm not alone."
For a free 30-day trial, check out http://www.siriusxm.com/freeTrial
---
---
---