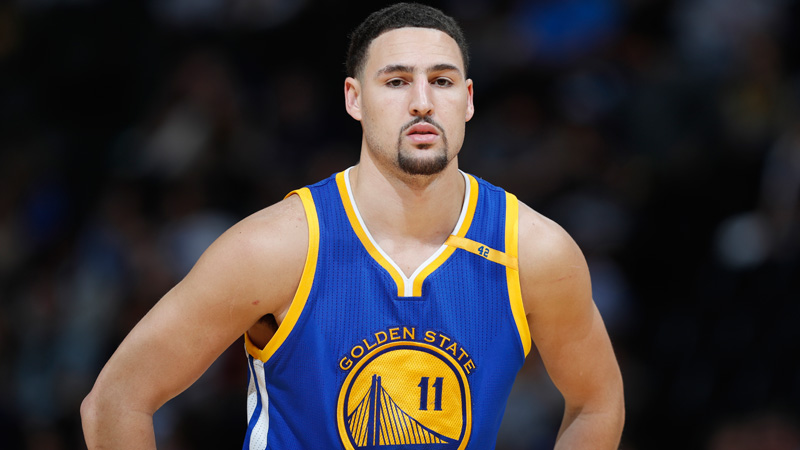 Golden State Warriors guard Klay Thompson (11) in the second half of an NBA basketball game Thursday, Nov. 10, 2016, in Denver.
The Warriors won 125-101. (AP Photo/David Zalubowski)
While it's not likely that the Golden State Warriors are looking to trade buttery smooth shooter Klay Thompson to the Boston Celtics because of early-season struggles, SiriusXM NBA Radio's Brian Scalabrine thinks it's an interesting move to ponder.
The former Celtic relayed the rumor he heard over the weekend to Frank Isola on The Starting Lineup, though even he didn't see it happening.
"You assume it's impossible to win a championship without rim protection against LeBron (James) and Kyrie (Irving)…so who's your most unneeded asset?" Scalabrine said, adding that the trade would potentially involve Avery Bradley and Jae Crowder.
According to Scalabrine, the trade would make the Warriors "better in a different way." It's also not lost on him that Thompson is a great defensive player as well as being a force with the ball in his hand, but there's one stat that may trump Klay's overall excellence.
"Avery Bradley rates higher against Kyrie Irving," Scalabrine said. "If that's your goals, that seems like a really interesting way to go."
Catch all the latest NBA news on SiriusXM NBA Radio, Ch. 86, Sirius 207. Photo Credit: AP Photo/David Zalubowski; AP Photo: Ben Margot
---
---
---