Kim Kardashian's friend Maria Menounos calls Paris robbery 'your worst nightmare'
Maria Menounos recalled an incident in Las Vegas about a month ago when Kim Kardashian feared a man had a gun.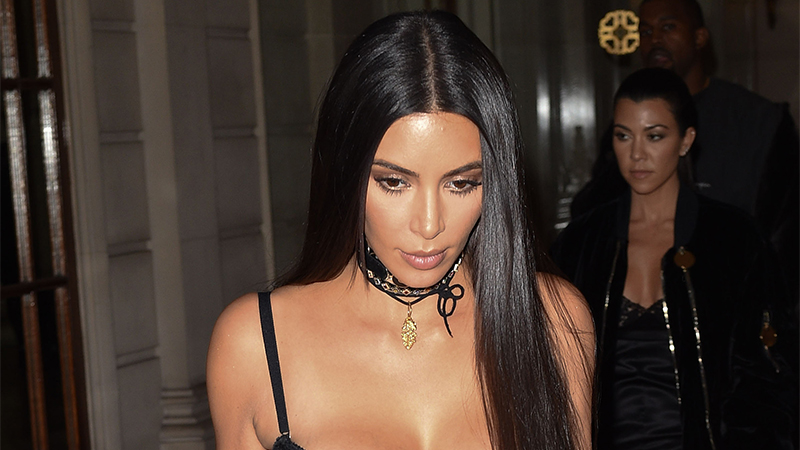 Photo by: KGC-195/STAR MAX/IPx
2016
9/29/16
Kim Kardashian and Kourtney Kardashian are seen at the Givenchy Store during Paris Fashion Week.
(Paris, France)
Maria Menounos' personal and professional lives became horrifyingly intertwined when Kim Kardashian was robbed at gunpoint while alone in her ritzy hotel during Paris Fashion Week.
"I have to say, I'm really shaken up about it, because obviously we're friends and just to hear what happened … " the E! anchor said Monday on Conversations with Maria Menounos. "I was in bed and I looked at E! Online just before I went to bed and I see 'Kim Kardashian held at gunpoint,' and I'm like, 'What?' Click on it and then instantly go into my emails at work and start seeing everyone talking about it and so I started reaching out to different sources and quickly got the story."
What her sources told her left her physically ill: "She was gagged and bound by her hands and feet and handcuffed, held at gunpoint. She begged them to let her live and that she had babies at home. They wrapped her mouth in tape, put her in the bathtub and she for sure thought that they were going to kill her. When she knew that they were gone, she broke out of her [bindings] and broke out, so they must have un-handcuffed her before they left her. And she spent a few hours with the police and they jetted to New York City last night."
"When I got this source telling me this, I was in bed shaking, crying and sweating, because it's just your worst nightmare, right?" Menounos said. "Like your worst friggin' nightmare. You can't imagine. It's obviously really scary for anybody in the public eye."
Menounos recalled how vigilant Kardashian was about potential dangers during a girls' trip to Las Vegas about a month ago.
"She's very aware. I remember we were walking through the Vegas hotel and we had our security guard and it was just this girl posse, and I was walking next to her and she said, 'I think that guy has a gun. We gotta turn around,'" the SiriusXM host recounted. "And we were going toward an exit and he looked shady and I said, 'Okay, just go with your gut, let's turn around.' So we shifted and we went a longer way. Whether he did or didn't [have a gun] didn't matter in that moment. What matters is she felt something, she saw something, she was concerned, she acted on it and you have to go with your gut."
Listen to the clip below to hear how a former Secret Service agent suggests the incident could have been avoided — and why Menounos is sticking up for Kardashian.
Conversations with Maria Menounos airs live weekdays at 1 p.m. ET on SiriusXM Stars (Ch. 109).
For a free 30-day trial, check out http://www.siriusxm.com/freetrial/blog.
(Photo credit: AP Images/KGC-195/STAR)
---
---
---