Killswitch Engage premiere new song 'Hate By Design' on Octane
Massachusetts metal band Killswitch Engage is set to release their seventh album, Incarnate on March 11 via Roadrunner. Singer Jesse Leach is calling the follow-up to 2013's Disarm the Descent "the record of my entire career," and Octane (Ch. 37) listeners got to hear the second … Continued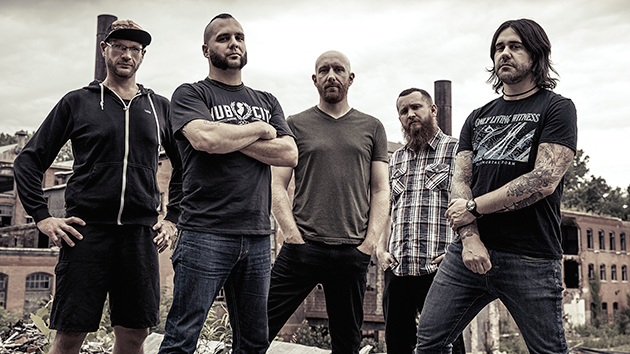 Massachusetts metal band Killswitch Engage is set to release their seventh album, Incarnate on March 11 via Roadrunner. Singer Jesse Leach is calling the follow-up to 2013's Disarm the Descent "the record of my entire career," and Octane (Ch. 37) listeners got to hear the second single, Hate By Design, ahead of its official January 29 release.
"This song was written in reaction to the state of the world as I see it through my eyes," Leach said about the new track. "Although the lyrics initially came from a personal situation it became a much greater view of the world around us all. I am not a fan of over explaining lyrics as I feel it takes away from the listener/readers personal connection and interpretation. I truly hope this message reaches its intended targets. I also hope it impacts and helps anyone who can relate to needing more love and compassion."
Hate By Design will be in heavy rotation throughout the week on Octane and Liquid Metal (Ch. 40), where you'll catch it every three hours.
Following the album's release, the band is set to hit the road on a North American tour beginning March 16 in San Antonio, Texas and finishing up April 24 in Ladson, S.C. Memphis May Fire and 36 Crazyfists will open for them throughout the jaunt.
For a free 30-day trial, check out http://www.siriusxm.com/freeTrial.
---
---
---