Khloe Kardashian on her mom's love life, her dislike for Kris Humphries and more
Khloe Kardashian has long been known as the most vocal of the Kardashian clan, and she did not mince words in her visit on Andy Cohen's Deep & Shallow on Radio Andy. Kardashian discussed her mother Kris Jenner and how … Continued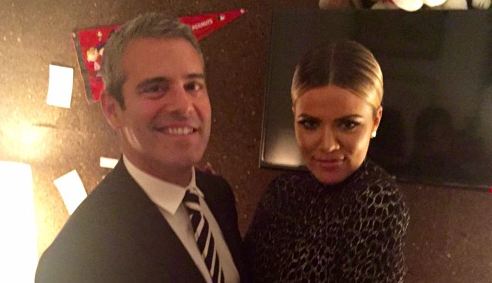 Khloe Kardashian has long been known as the most vocal of the Kardashian clan, and she did not mince words in her visit on Andy Cohen's Deep & Shallow on Radio Andy.
Kardashian discussed her mother Kris Jenner and how she feels about her much younger boyfriend.
"I think anyone my mom were to date, because she was with my dad for 12 years and then Bruce for 24, it's just weird to see your mom date," she said. "I've never seen her do that. And then to date a young, chocolate man is also interesting."
She also dished on why she wasn't a fan of Kim Kardashian's ex-husband Kris Humphries.
"I was very honest with Kim from the start, I told her I don't like him," she said. "At the rehearsal dinner I gave not-so-nice of a speech."
And Kardashian discussed how she felt about rumors that Robert Kardashian was not her biological father.
"[My dad's ex-wife] said that my dad confided in her that he's not my real father," she said. "So I'm like why are you waiting, I think it was 13 years later, to come out with this story. She filed for bankruptcy six months before, so who knows if she needed money. Whatever, I have no idea. But I was really offended by that because it started so many rumors."
For a free 30-day trial, check out siriusxm.com/freetrial
---
---
---