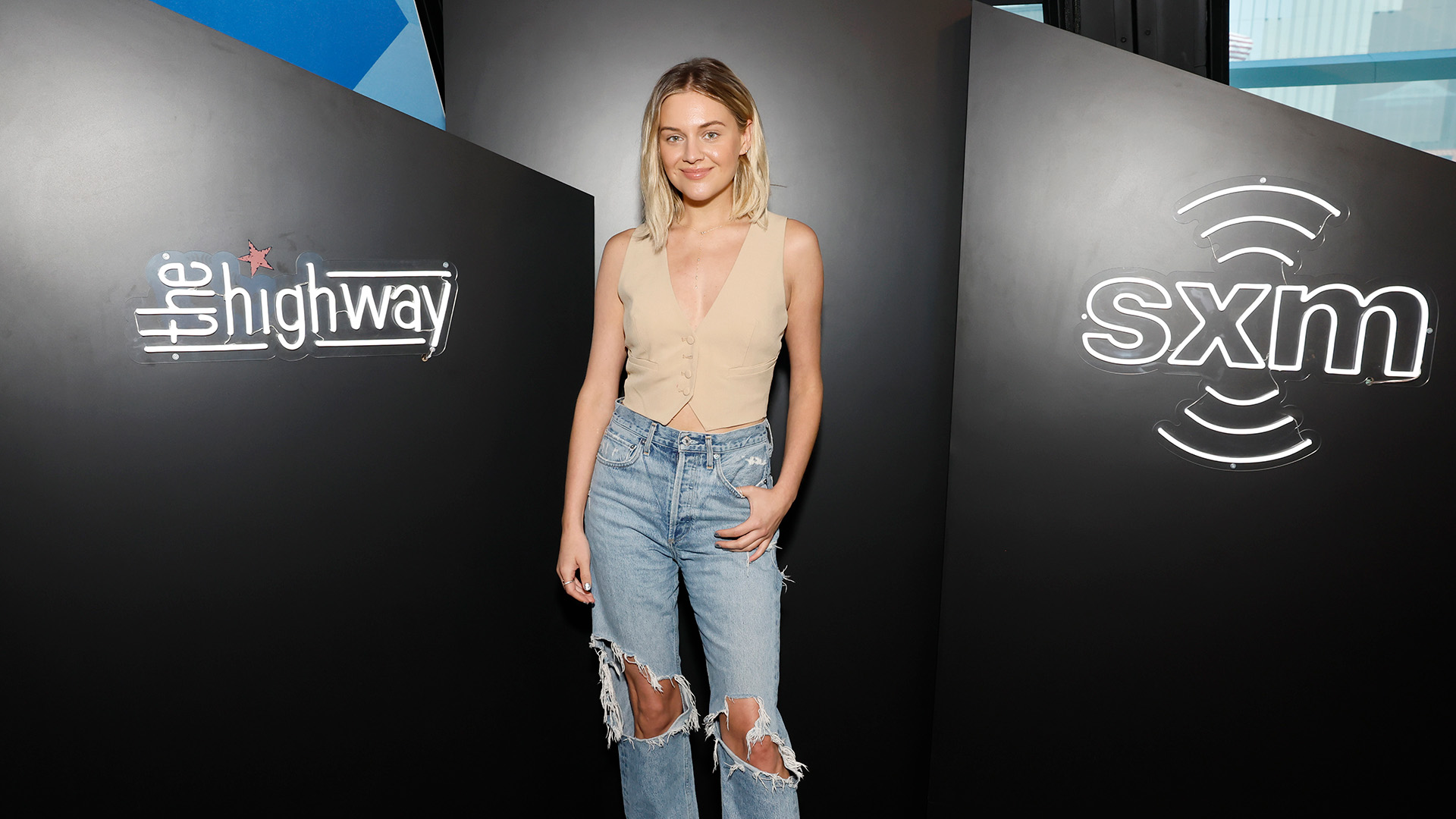 Photo by Jason Kempin/Getty Images
Kelsea Ballerini is reconsidering her creative approach to making music, she told The Highway during an exclusive interview.
Today, August 11, Kelsea released Rolling Up the Welcome Mat (For Good), the extended version of the heartbreak-focused EP she dropped in February after her divorce from Australian country singer Morgan Evans. The EP had been the follow-up to her fourth studio album, Subject to Change, which came out in September 2022.
---
Watch Kelsea's full interview with The Highway on the SiriusXM App now
---
Ahead of Rolling Up the Welcome Mat (For Good)'s release, Kelsea asked fans in a tweet "not dig back into the experience that [the EP] was written about nearly a year ago." She acknowledged how scary it was to open back up "a wound that time has mended," but that she hoped to evolve together with her fans through this re-release.
"This was not a record that was made for anything other than making it," Kelsea told host Macie Banks. "I didn't think about it being played anywhere. I didn't think about where it fit. I didn't think if it rhymed perfectly. I didn't think about the flow of the song … None of that mattered for this, because that wasn't the point. I had just put out this commercial country record called Subject to Change, and that was my intention with that. It wasn't with Welcome Mat."
Subject to Change included the singles "Love Is a Cowboy," "Heartfirst" and "If You Go Down (I'm Goin' Down Too)." Kelsea went on to perform on it 10 dates during her Heartfirst Tour in late 2022. It peaked at number three on Billboard's US Top Country Albums and number 18 on the Billboard 200.
"It's a lesson for me, too, on moving forward how I make music," Kelsea said, comparing the creative process behind Rolling Up the Welcome Mat to Subject to Change. "Do I shift the way I make music now and not think so much about all the things that I'm probably thinking too much about and just make music?"
Looking ahead, Kelsea shared that she's approaching her next musical project slowly.
"I'm so gently just starting to write. I said earlier, I want to live a life to write about. I've been so busy since September since Subject came out, and I want some space to take inventory of my life and enjoy it … To be able to go like, 'I'm gonna step away for a second to be with my friends and my family and people I love and be in this new house that I love with my dog who I love,'" she said. "When new music comes, it'll be because I was really inspired by whatever I'm doing for the next few months. I have no timeline."
However, she's not about to drop something as special as Rolling Up the Welcome Mat (For Good) and just run.
"I have a lot of things still up my sleeve. I have a lot things that are still unannounced," she teased. "But, as far as new music, it's just For Good for now."
---
---
---