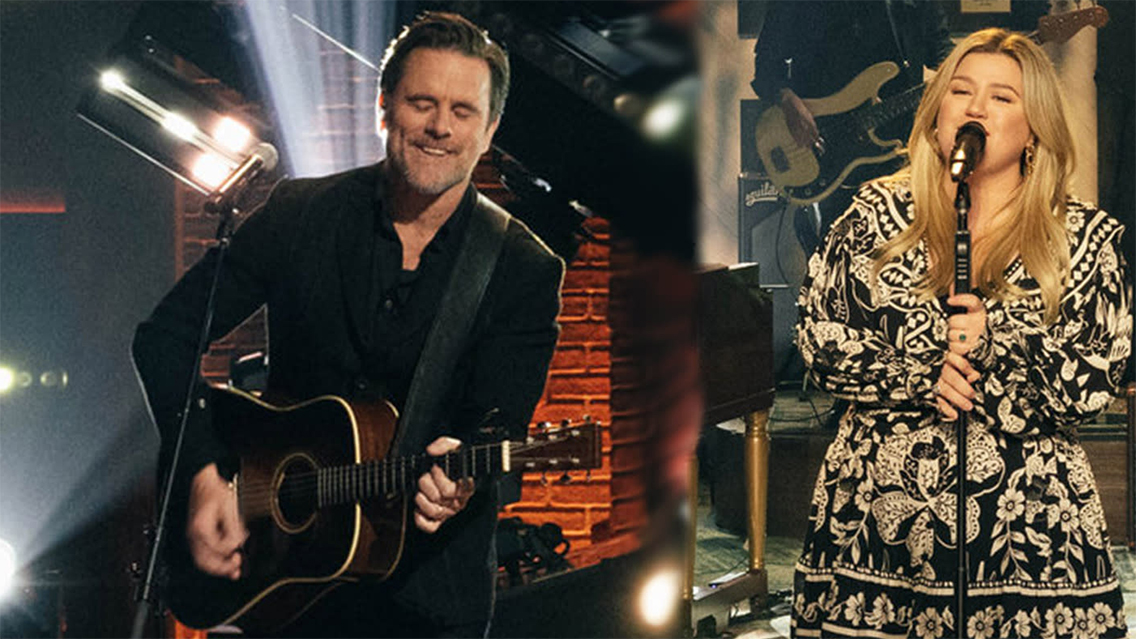 Kelly Clarkson didn't let the chance to perform a Bruce Springsteen classic with her friend — musician and actor Charles Esten — pass her by. During the popular "Kellyoke" segment on Clarkson's daytime talk show, The Kelly Clarkson Show, on Monday (April 10), Esten teamed up with Clarkson and her band, My Band Y'all, to perform Springsteen's "Glory Days" — one of many hit tracks on his iconic album Born in the U.S.A. (1984).
---
Hear Kelly Clarkson and More Artists on the SXM App
---
"Glory days, well they'll pass you by/Glory days, in the wink of a young girl's eye," the two artists sang. "Glory days, glory days."
"[Esten's] one of the nicest humans you're ever going to meet," Clarkson said. "People always talk about how rotten people can be. People can be awesome too — that's Charles."
Following their performance, Esten also played a single from his upcoming debut album. Esten released the romantic power ballad, "One Good Move," last month, dedicating it to his wife of more than three decades. Esten co-wrote the track with Sam Backoff, Zarni deVette, and Elise Hayes, and it was produced by Marshall Altman, per a press release issued at that time.
In addition to his music career, Esten is known for appearing in series such as ABC's Nashville musical show and Netflix's Outer Banks teen mystery drama.
Kelly Clarkson is set to launch her forthcoming Las Vegas residency — chemistry… an intimate night with Kelly Clarkson — which SiriusXM offered presale tickets to. Get your tickets now here.
---
---
---