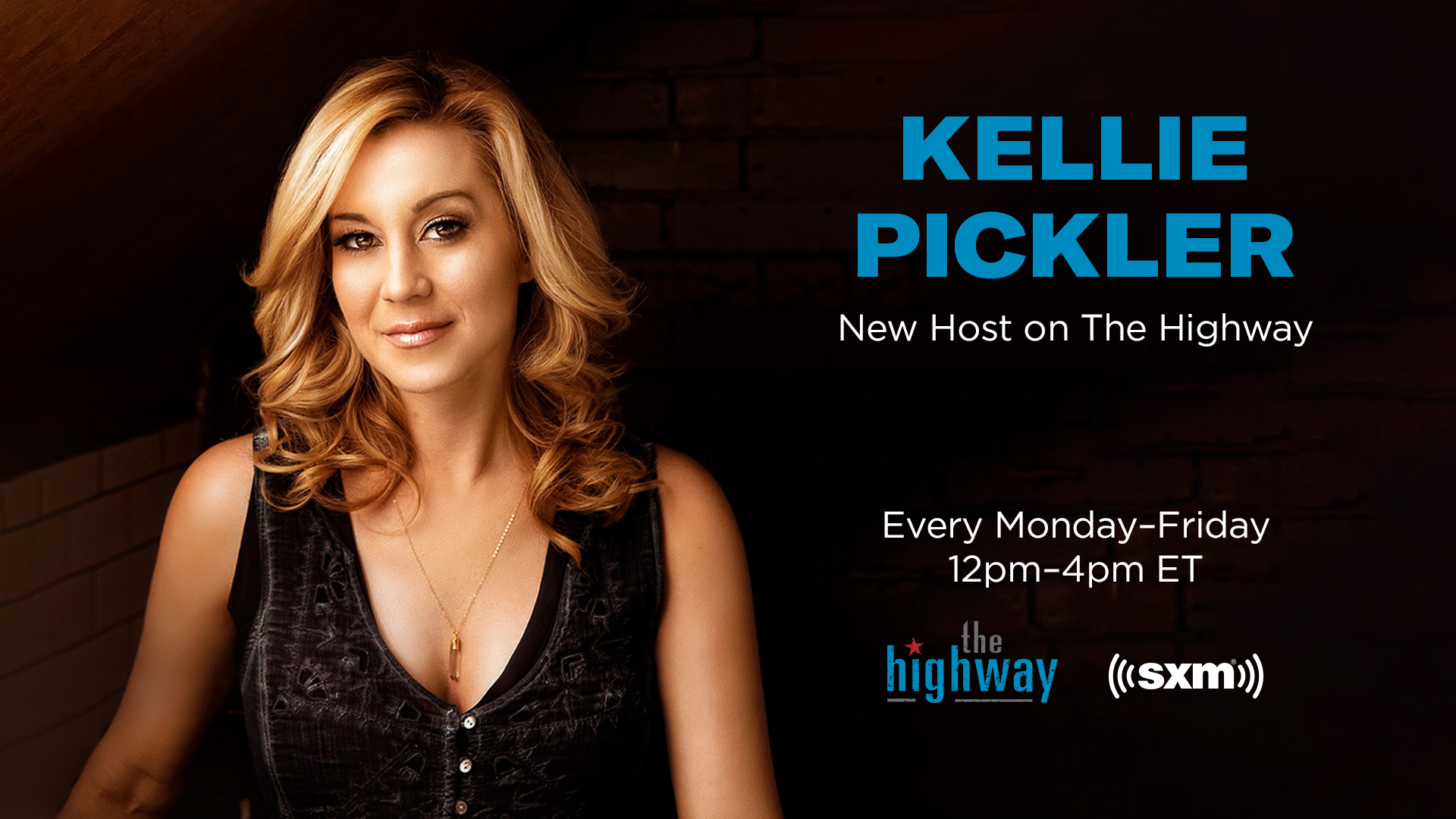 Country singer-songwriter and actress Kellie Pickler — known for her RIAA Gold-certified debut album, Small Town Girl, her RIAA Platinum-certified single "Best Days of Your Life" and five Emmy Nominations for Pickler & Ben — will join The Highway (Ch. 56) Monday through Friday from 12–4pm ET beginning February 14. You can also stream past episodes of Pickler's show for a limited time on the SXM App now.

"I am so excited to join the SiriusXM family as a host on The Highway," shares Pickler. "This is such a fun and amazing opportunity to really connect with country music fans across North America. I'm looking forward to sharing some of my current favorite songs and artists, along with chatting with some very special guests!"
---
Related: Say hello to the latest Highway Find, viral country artist Avery Anna
---
Last year, Pickler was announced as one of the USO's Global Ambassadors, supporting the organization's Give More Than Thanks initiative – a campaign encouraging all Americans to find actionable ways to express their gratitude for the service and sacrifice of our troops and their families.
Pickler grew up immersed in country music in the small town of Albemarle, North Carolina with the words of Tammy Wynette, Patsy Cline, Loretta Lynn and Dolly Parton shaping her musical footing. At the age of 19, she gained fame as a contestant on the fifth season of "American Idol." In 2006, she signed with 19 Recordings/ BNA Records and released her debut album, Small Town Girl, which has gone on to sell more than 900,000 copies worldwide and produce three hit singles: "Red High Heels," "I Wonder" and "Things That Never Cross a Man's Mind." She followed that in 2008 with her self-titled sophomore record, featuring country radio hits "Don't You Know You're Beautiful," "Best Days of Your Life" (co-written with Taylor Swift and her first Top 10) and "Didn't You Know How Much I Loved You." Having established herself as not only a powerful vocalist but also a songwriter, Pickler released her third studio album, 100 Proof, in 2011 to huge critical acclaim. The album was named the No. 1 Country Album of The Year by Rolling Stone and listed on the "Best of 2012" by The Washington Post.
---
Related: Find out how much you know about '90s country music with this quiz
---
In 2018, Kellie made her Hallmark Channel debut with "Christmas at Graceland," their highest-rated movie in history and most-watched movie of the year, playing the film's lead, Laurel: a finance executive who rediscovers her passion for singing; a role she reprised in the June 2019 sequel "Wedding at Graceland." For the films, Kellie recorded and performed beloved Christmas songs including: "Silent Night," "I'll Be Home For Christmas," "Joy To The World," and Elvis Presley hits "Can't Help Falling in Love" and "Hound Dog."  In-between touring, Kellie filmed her third Hallmark Channel movie "The Mistletoe Secret," which premiered in November 2019.
Pickler is an avid supporter of the U.S. military, having completed twelve USO Tours. She has been honored with the Department of Defense Spirit of Hope Award, the USO Heart for the Warrior Award and the Chris Kyle Patriot Award.
For more information about The Highway, click here.
---
---
---