Keith Richards Makes His 'Howard Stern Show' Debut: Stream
Richards reflected on his celebrated career and more.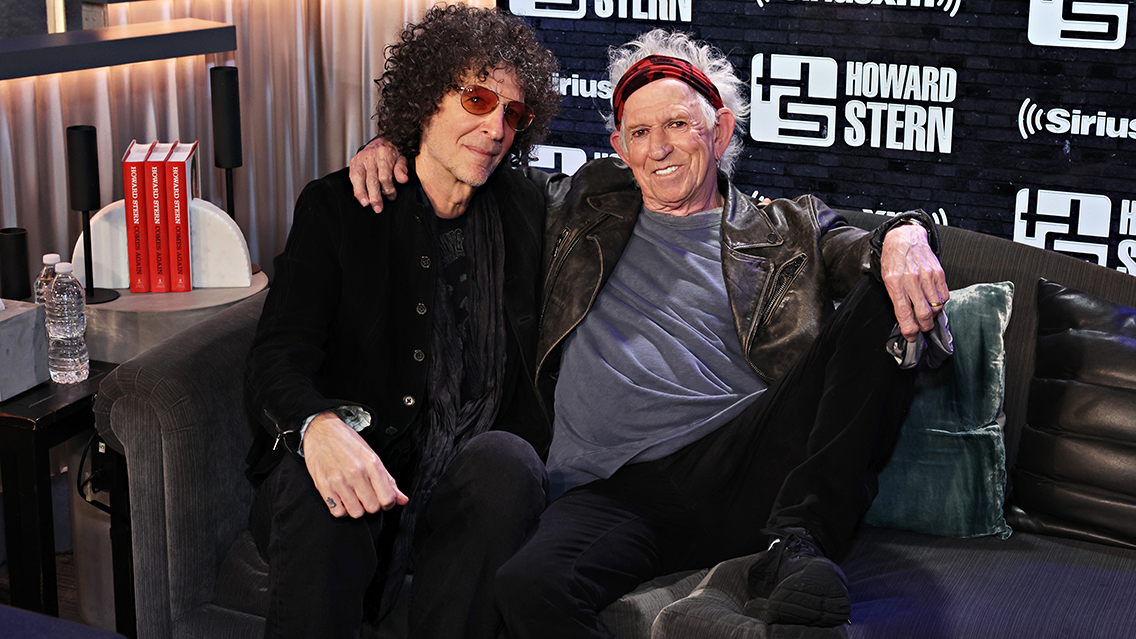 Howard Stern sat down with legendary Rolling Stones guitarist Keith Richards for the first time.
During his appearance on The Howard Stern Show, Richards reflected on his celebrated career with the Rolling Stones, who will release their first album of new material in 18 years, Hackney Diamonds, later this month.
---
Listen to Keith Richards' full interview on the SiriusXM App & web player
---
The interview was yet another bucket list moment for Stern — a Rolling Stones superfan who has already interviewed the band's iconic frontman, Mick Jagger.
In addition to discussing the new album due out on October 20, Richards looked back at writing the Rolling Stones classic "Satisfaction" (while playing air guitar) and "Ruby Tuesday," which he told Stern was the first song he wrote on piano.
Regarding the timeless bassline of "Satisfaction," Richards recalled: "I need that note to go up to the A, otherwise you can do what you want… as long as it hops between those two chords, then we've got it."
He remembered Charlie Watts, the longtime Stones drummer who passed away in 2021. "I miss Charlie every day," Richards said. "As I come out of my bedroom the first thing I see is … a portrait of Charlie on the staircase — I always give him a salute on the way … Charlie Watts was a solid guy."
Richards also discussed the meaning behind the band's unforgettable name and Hackney Diamonds (see details below), as well as guitar playing.
Rolling Stones: Hackney Diamonds
Hackney Diamonds marks The Rolling Stones' first album of new songs since 2005's A Bigger Bang. The album's title is a nod to Hackney, a vibrant London borough that has played a significant role in the band's history. This locale has served as a wellspring of inspiration for the Stones, and it's where they laid down some of the tracks for this extraordinary album.
Lead Single: "Angry"
Accompanying the announcement of Hackney Diamonds is the release of its lead single, "Angry." This blistering track showcases The Rolling Stones at their raw, unapologetic best. With Mick Jagger's unmistakable swagger and Keith Richards' iconic guitar riffs, the song immediately transports listeners back to the band's heyday, all while infusing a modern edge that proves they are as relevant as ever.
Check out more of Stern's recent interviews with Arnold Schwarzenegger, Demi Lovato, and others here.
---
---
---