Keep a finger on the pop culture pulse with entertainment news from your favorite hosts
In need of some entertainment? Tune in to all-new episodes from Jenny McCarthy, Michelle Collins, EW Live, and more.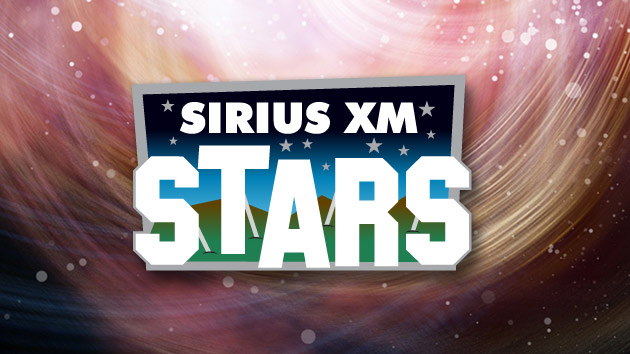 With added time at home, it's no surprise that people are trying to stay entertained. SiriusXM Stars (Ch. 109) remains dedicated to providing top-notch entertainment news, updates, interviews, and commentary from the hosts you love to make you laugh, cry (ideally happy tears), and more. See Stars schedule updates below and be sure to tune in when your go-to shows hit the airwaves.

The Michelle Collins Show
You may not need audio to accompany your commute anymore, but we still recommend starting the morning with a laugh (pair it with a walk around the neighborhood before settling in at your home workspace and it'll practically feel like business as usual). Hear host Michelle Collins cover the gamut of celebrity gossip from her uncensored and relatable point of view during her LIVE show every Monday through Friday from 8 to 10am ET.

The Jenny McCarthy Show
For hot takes on pop culture from someone who's been on the frontlines, Jenny McCarthy is your guide. Escape from the day's harsher headlines with all-new episodes of McCarthy's daily show featuring call-ins from your favorite stars and relevant conversations about relationships, parenting, stardom, and more from 10am to noon ET every Monday through Friday (with replays at 4pm ET).

Just Jenny
Take a break from your Zoom calls, Zoom happy hours, and Zoom movie dates to make some time for another friend — Jenny Hutt is hosting engaging conversations with listeners on the topics you care about, from post-breakup glow ups and personal growth to grief and current events. Catch fresh episodes of Just Jenny every weekday at noon ET.

EW Live
From celebrities' health updates to everyone's current Netflix binge du jour (Tiger King: Murder, Mayhem and Madness, anyone?), pop culture news is the cycle that never sleeps. EW Live's Jessica Shaw and Dalton Ross are providing insight on all things movies, TV, and more with all-new episodes airing at 2pm ET every weekday.

The Jess Cagle Show
While Jess Cagle and Julia Cunningham take some time to commit to their highly recommended #HunkerBinge, fans can expect the entertainment duo and their star-studded two-hour show to return with fresh episodes featuring exclusive call-in interviews, heartfelt moments, illuminating recaps, and more after Monday, March 30. Until then, Stars will re-air some of the show's best moments every Monday through Friday at 6pm ET.

Sex with Emily
Trying to keep your relationship afloat during all of this added "quality time"? Are you hunkering down with someone special in which social distancing rules need not apply? Don't miss the best of Sex with Emily featuring Dr. Emily Morse's pro tips on everything from foreplay to couples' communication styles every weekday at 8pm ET.

For the full SiriusXM Stars schedule, click here.
---
---
---