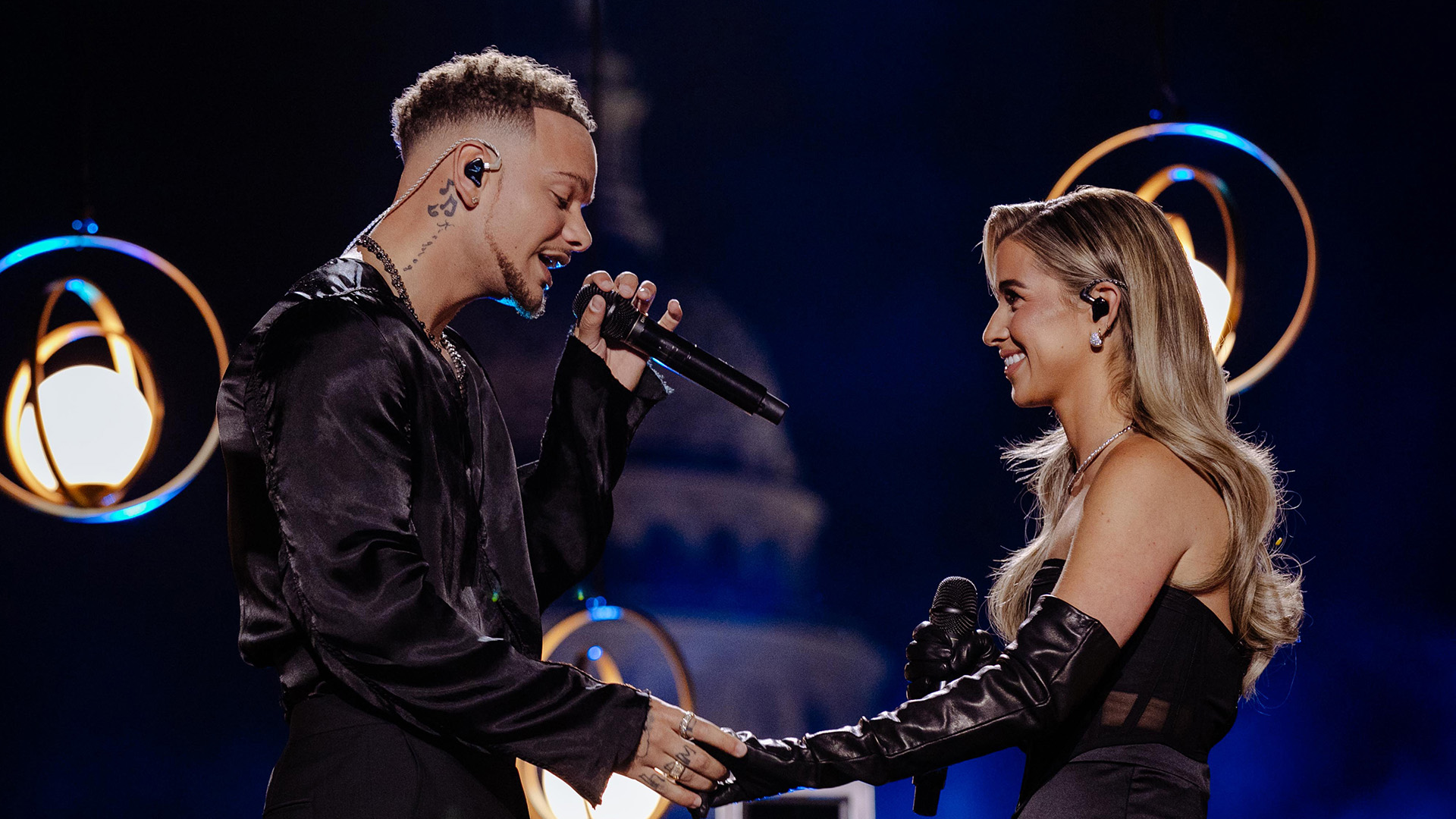 Photo by Catherine Powell/Getty Images for CMT
Kane Brown and Katelyn Brown — who met as aspiring musicians in 2016 before marrying two years later — joined forces on the CMT Music Awards stage last night to perform their duet, "Thank God." Kane also co-hosted the show alongside Kelsea Ballerini.
---
Hear Kane Brown and More of Today's Country Stars on The Highway (Ch. 56)
---
Written by Josh Hoge, Jaxson Free, Kyle Fishman, Christian Davis, and Jared Mullins, "Thank God" was originally released as a track on Kane's 2022 album Different Man. It peaked at number 13 on the Billboard Hot 100, Kane's most successful song to date on that particular chart, and took home the CMT Music Award for Video of the Year, breaking Carrie Underwood's four-year winning streak.
"This is all so new to me, and when we recorded this song a year ago, I never in my life would ever think that this was going to happen," Katelyn said onstage. "I want to say thank you so much to my amazing husband. I love you. This is so special that we get to share this together every night."
"Thank God" is Kane and Katelyn's first professional work together. Kane previously shared how the song came to be:
"So me and Kate have been trying to release a song for like five years now. And we kept getting songs coming in, we thought that you know, each of them was the song for us but it never felt right," he explained. "So my buddy Josh, that's signed to my publishing deal, he sent me a song called 'Thank God,' and I listened to it and I fell in love with it. And then kept listened to it and kept listening to it. I was like, 'This could be a duet.' So I asked Kate, and Kate fell in love with the song, and now it's one of my favorite songs."
The couple, who share two daughters together, ended their performance with a heartwarming kiss.
---
---
---