Kamala Harris Defends Biden's Age, Talks Abortion Rights in Exclusive Interview
"Here's the thing I'll say: 'Actions speak louder than words,'" Harris said of Biden's age.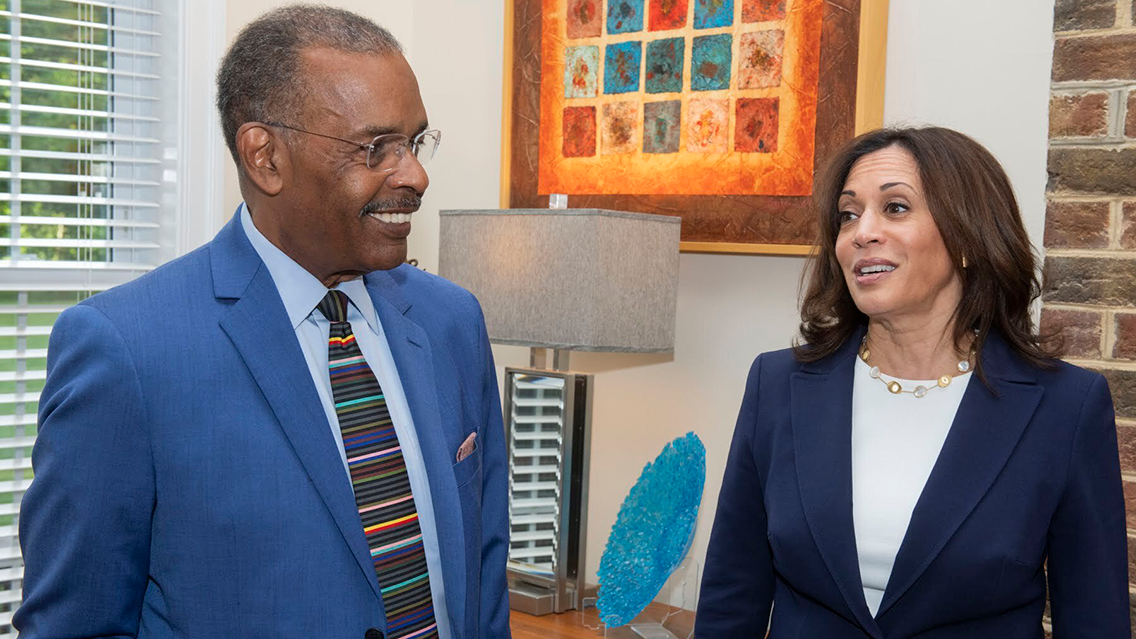 Kamala Harris defended President Joe Biden over criticisms of his age, discussed abortion rights, and more during her recent interview with SiriusXM host Joe Madison. Appearing on Joe Madison The Black Eagle on the Urban View channel, the Vice President said that Biden should be evaluated on his accomplishments instead of his age.
---
Listen to Kamala Harris' full interview on the SiriusXM App & web player
---
"Here's the thing I'll say: 'Actions speak louder than words,'" Harris told Madison, also known as "The Black Eagle." While Biden is the oldest president in US history, Harris focused on his record:
"Let's not get distracted, let's look at whether we have a President that's actually produced, and followed through on his commitments and especially on long-standing issues that needed to be addressed, Harris said. "Joe Biden has done that. That's the measure of the man. Not what's on his birth certificate in terms of his age."
Biden, who will turn 81 on November 20, would be 86 by the conclusion of his possible second term. His administration has repeatedly clapped back at criticisms of his age, arguing his record of legislative achievements – including the Inflation Reduction Act and bipartisan infrastructure law – speaks for itself.
---
Related: Look back at Joe Madison's hunger strike for voting rights
---
During the interview, Harris also talked to Madison about abortion rights and gun control, particularly regarding school shootings and the need for an assault weapons ban.
"These young people have lived with the fear and the trauma that that fear creates, that while they're sitting in class, at any moment somebody might bust through the door with a gun," Harris said. "I talked with one child who said, that you know, I don't really like going to 5th period. I said honey why? And they said, because in that classroom there's no closet to hide in."
---
---
---