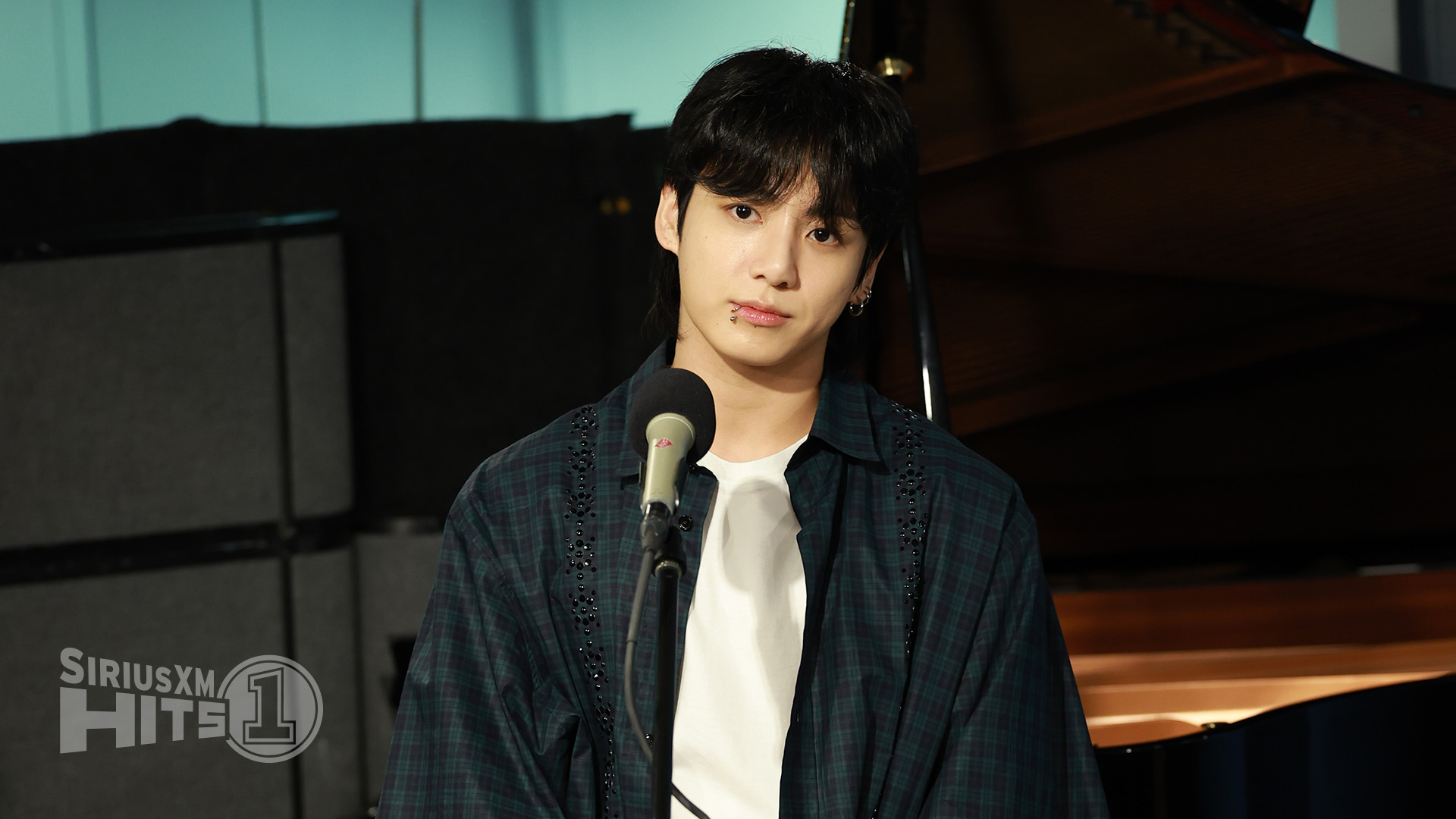 Jung Kook made instant history with "Seven" featuring Latto, his first official solo release outside of BTS. Within 24 hours, he became the first Korean solo musician to debut at No. 1 on the streaming charts with 16 million day-one streams, the largest opening for any single by a male solo musician and for any collaboration.
---
Watch Jung Kook's full interview with The Morning Mash Up on the SiriusXM App now
---
Compositionally a pop song, "Seven" includes clever and suggestive lyrics about the days of the week. The music video matches the theme, as it cycles through seven days of Jung Kook trying to win back the heart of his girlfriend, portrayed by South Korean actress Han So-hee.
"You could think that 'Seven' is just a light song about love, but if you watch the music video, there are a lot challenging situations," Jung Kook told The Morning Mash Up on SiriusXM Hits 1. "It sends a message that 'I'll always be by your side no matter what.'"
Jung Kook and his BTS bandmates have been taking a break from group endeavors to focus on creating and dropping solo projects — while still remaining a tight-knit band. Jung Kook is the youngest member of BTS (also known as the maknae), but he doesn't see that as a bad thing.
---
Related: The Top 12 BTS Self-Love Songs You Need to Know
---
"I think being young is good, so that's a positive side," Jung Kook said, agreeing that his bandmates are like six older brothers. "I can rely on them."
When BTS debuted in 2013, Jung Kook was only 16 years old. "It'd be a lie to say that nothing was difficult," Jung Kook said about growing up in the spotlight. "But I think one of the best things that happened in my life is that I met such great people and I have our members right by my side. Thanks to them, I could overcome hardships and become a better person."
---
---
---