Judd Apatow, Kelly Carlin & more on George Carlin's impact & famous abortion bit
The special guests sat down with host Ron Bennington ahead of the release of HBO's 'George Carlin's American Dream' documentary.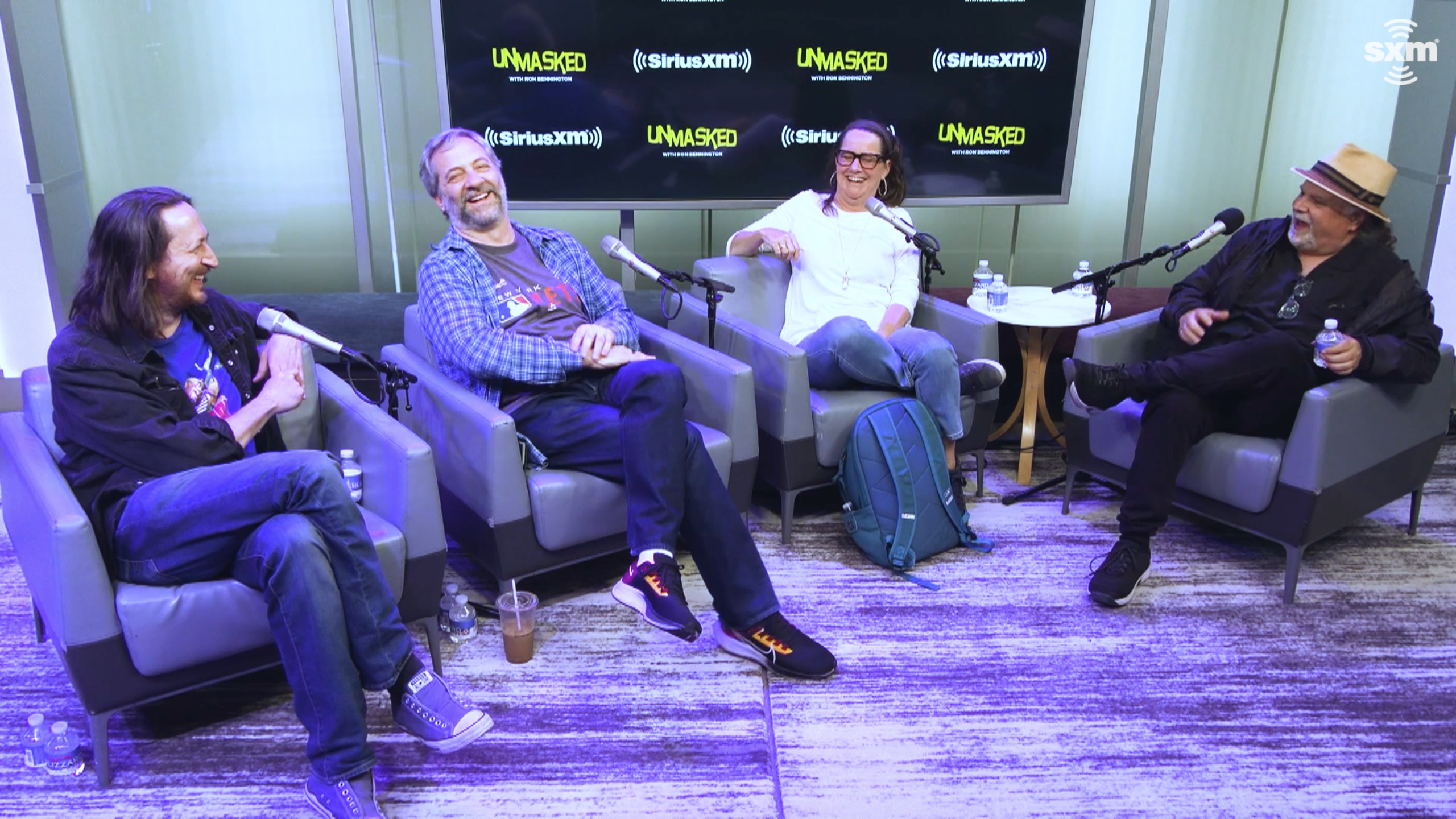 Ahead of the release of HBO's upcoming documentary, George Carlin's American Dream, co-directors Judd Apatow and Michael Bonfiglio along with Carlin's daughter, Kelly Carlin, sat down with Ron Bennington for an episode of Unmasked. The foursome examined how relevant George Carlin, who passed away in 2008, and his comedic observations still are today.
"That reality that it's broken, it's always been broken, it probably will always be broken, and I think, you know, he warned us so specifically. Not only with the big 'George Carlin's dark, angry,' but then like the, 'Oh, they're distracting you with the 31 flavors or the light-up shoes,'" Kelly Carlin pointed out, referring to his iconic political Illusion of Choice routine. "And we were all like … 'Bring it on, 'cause it's not gonna be that bad.' And now we're like, 'Oh, okay, I guess he really was serious. Shit.'"
Recently, due to the possible Supreme Court overturning of Roe v. Wade, Carlin's 1996 Back in Town opening monologue began to trend on social media where Carlin said the right wing is "obsessed with the fetus from conception to nine months. After that, they don't want to know about you. They don't want to hear from you."
"The thing I keep noticing, there's not another abortion routine that's also popping up," Apatow observed. "There's no Bill Hicks routine. There's no anybody routine. And it's like [Carlin] found a way to boil certain larger ideas down so perfectly that there's not even a competitive bit from somebody else. And that's really weird when you think about it. How many comics are so great but their stuff isn't banging around like his stuff does?"
"He's been trending all the time on Twitter, and I'm always, like, coming on Twitter like, 'Alright, what happened now? My dad's trending today,'" Kelly joked.
George Carlin's American Dream premieres on HBO on May 20.
---
---
---