Luck 'never' thinks about being Manning's successor
Andrew Luck Andrew Luck is all about minimizing burdens. He'll tell you that he doesn't carry one as the successor to one of the greatest quarterbacks in NFL history, Peyton Manning. He'll also tell you that he doesn't carry the … Continued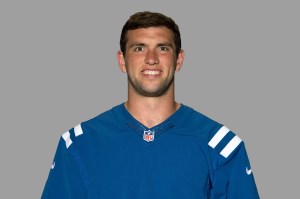 Andrew Luck
Andrew Luck is all about minimizing burdens.
He'll tell you that he doesn't carry one as the successor to one of the greatest quarterbacks in NFL history, Peyton Manning. He'll also tell you that he doesn't carry the latest that technology has to offer in order to cut down on the burdens that come with being distracted.
'Not a haunting thing'
Luck shared his perspective on replacing Manning and the advantages of being a flip-phone guy with Brad Hopkins and Kirk Morrison on Movin' The Chains Thursday.
"No, no, it's not a haunting thing, and, obviously, I've never thought about it on a regular basis or really think about it," Luck said of taking over for Manning. "I have a dad (Oliver Luck) who played quarterback in the NFL, who has been in the sports business sort of my whole life, so I think at an early age I learned that there's someone always coming and going, someone's going to replace someone. It doesn't matter how good that person was. Someone will eventually replace me as a quarterback on this team.
'Utmost respect for Peyton'
"And I've got the utmost respect for Peyton and what he did here in Indianapolis, on and off the field, and also what he did with the Broncos and in the Super Bowl the past year. But I always just try to do the best I could, so I've never worried about sort of trying to match his legacy or fill his shoes and guys on the team have never asked me to do that and I appreciate that."
Luck's reasons for going with a flip phone rather than a more sophisticated handheld device are simple.
'Important to cut distractions'
"I don't want to be connected all the time," he said. "It's just nice to have a phone for making calls and texting, and that's all. I just think I've always been that way. Maybe not enjoy the sort of social aspect of (being) online or phones or anything. And it's important you can make sure you can cut distractions when you need to."
Jones-Drew: Blame Chargers, not Bosa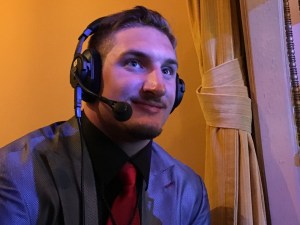 Joey Bosa
Maurice Jones-Drew doesn't understand why the majority of criticism in Joey Bosa's contract dispute with the San Diego Chargers has been directed at the defensive end.
As far as the former NFL running back is concerned, the Chargers should get the brunt of blame and were out of line by making details of the talks public.
"(The Chargers are) talking about, 'We don't know if he can play the full season,'" Jones-Drew said on the SiriusXM Blitz. "Well, there's guys that have been in training camp, there's guys that have been in OTAs, practicing and all this, that have gotten hurt. And so I think with this, this guy is trying to protect himself and you see what the team is doing. They draft him at number three (overall), but then they don't want to pay him the money right away, I think is what they're saying. They want to stretch out the signing bonus.
'It's your job to get Bosa into camp'
"It's called a signing bonus for a reason, so if I sign, I need to get the money ASAP. That's one. Two, when you draft me at number three, when you had the pick of everybody except for those two quarterbacks … there's a ton of guys you had the choice (of selecting). You chose Bosa. Now it's your job to get Bosa into training camp. It's not Bosa's job. … Now, all of a sudden, you want to go out and start negotiating in the media and breaking out the terms of the contract when you know that's a no-no. You don't ever talk about things like that."
Jones-Drew pointed to the Chargers' history of contract holdouts as another reason the team, and not Bosa, is at fault for him being unsigned.
'Consistent issue with Chargers'
"This isn't the first time it's happened; I would say it's the fifth time this has happened," Jones-Drew said. "I know it's happened to LaDanian Tomlinson; he held out a ton of days. I know it's happened to Philip Rivers, who's on that team. He's held out a ton of days. I know it's happened to Quentin Jammer, who was there. He held a ton. Shawne Merriman. We talk about how Eric Weddle was treated last year.
"Consistent issue with the San Diego Chargers. And for some reason, everybody's talking about Bosa as if Bosa's doing something wrong."
---
---