Jonathan Alter's message for Democrats to take action: 'we don't choose when we're called'
"What can I do for the next four years?"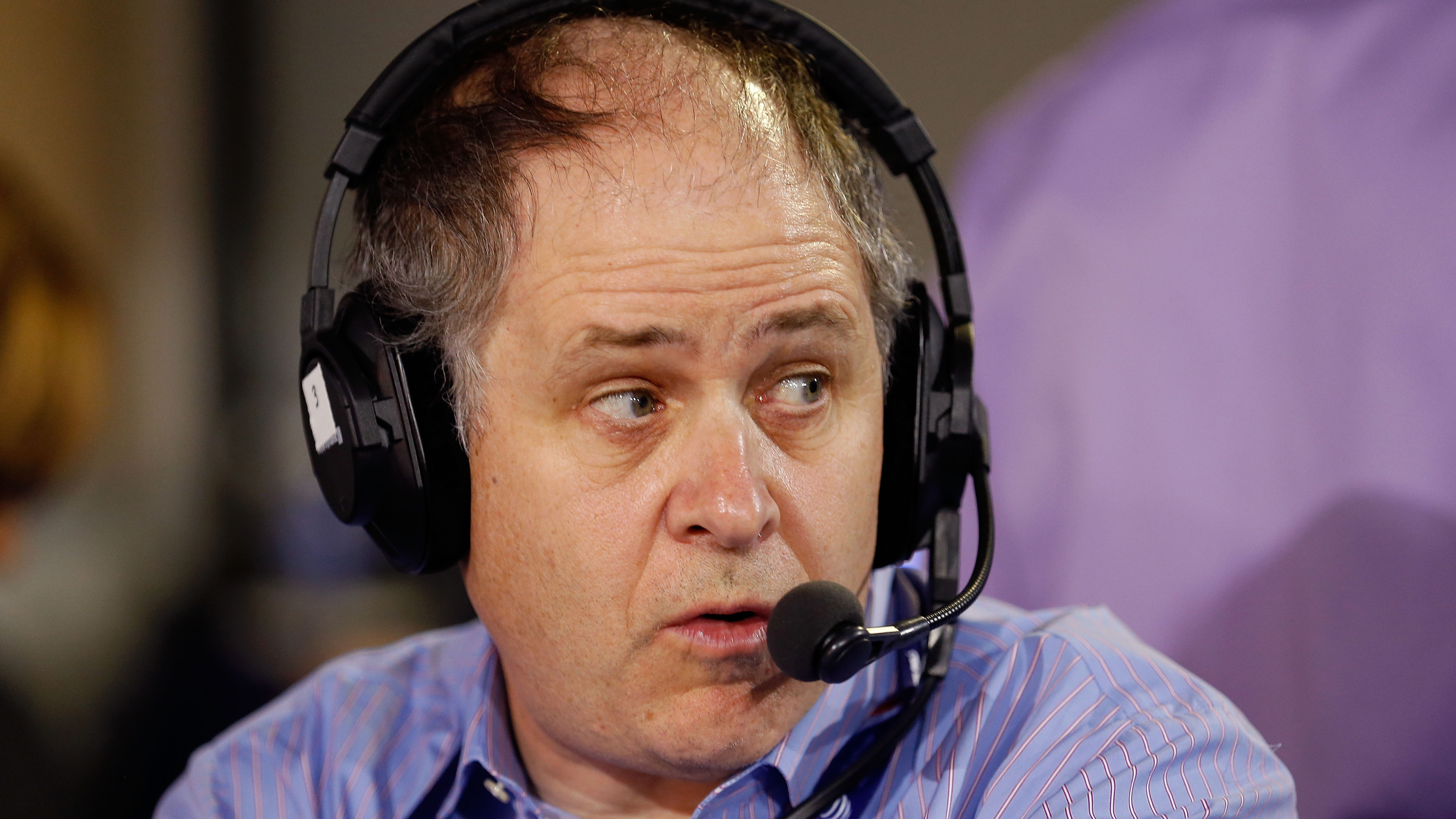 CLEVELAND, OH – JULY 20: Jonathan Alter talks withTed Koppel, Jake Tapper and Hugh Hewitt about the 2016 presidential race with r on his show, "Alter Family Politics" at Quicken Loans Arena on July 20, 2016 in Cleveland, Ohio. (Photo by Kirk Irwin/Getty Images for SiriusXM)
Many Democrats are still shocked by Hillary Clinton's unexpected loss and find themselves grappling with what to do next. Best-selling author, journalist and SiriusXM host Jonathan Alter called on the public to take action to help shape the future of the party and unite the nation.
"We don't choose when we're called," Alter reminded listeners during an interview with Pete Dominick Tuesday. "My father was 19 years old when Pearl Harbor was attacked. Do you think he wanted to spend four years fighting instead of, you know, being in college and hanging out with girls? He spent four years, he was shot down over Nazi Germany. He and George H. W. Bush and others, they enlisted when their Democracy called. That's where we are now."
Alter offered a series of suggestions for Democrats frustrated by the election results. But one message for civic engagement was clear: "everybody has to enlist."
"I'm not saying you have to quit your job," Alter clarified. "But maybe you have to dig a little deeper and give some money to the ACLU or to another group that's defending our Constitution. Maybe you have to volunteer to take a bus to Pennsylvania or Michigan or Wisconsin or other states and start rebuilding the Democratic Party so this doesn't happen four years from now."
He added, "Maybe you need to make ties between your school and some rural schools or some rural community organizations so that we knit our country back together again and don't have this terrible rural-urban split which cost Hillary Clinton the election. There's a lot of things that can be done."
Some of Alter's advice can be applied to Thanksgiving, a time where many are nervous about contentious conversations with family members who supported the opposing candidate.
Alter suggested, "Maybe it's simply a matter of presenting some facts to your uncle who still supports Trump, you know, in a polite fashion. People shouldn't be screaming at each other."
He concluded, "everybody who feels as I do that this is a real — as Tom Friedman, the New York Times columnist, called it 'a moral 9/11' — everybody who feels that way needs to look in themselves and say 'what can I do for the next four years?'"
Stand Up with Pete Dominick airs weekdays at 9 am ET on SiriusXM Insight (Ch. 121)
Photo Credit: Kirk Irwin/Getty Images for SiriusXM
For a free 30-day trial, check out siriusxm.com/freetrial/blog 
---
---
---