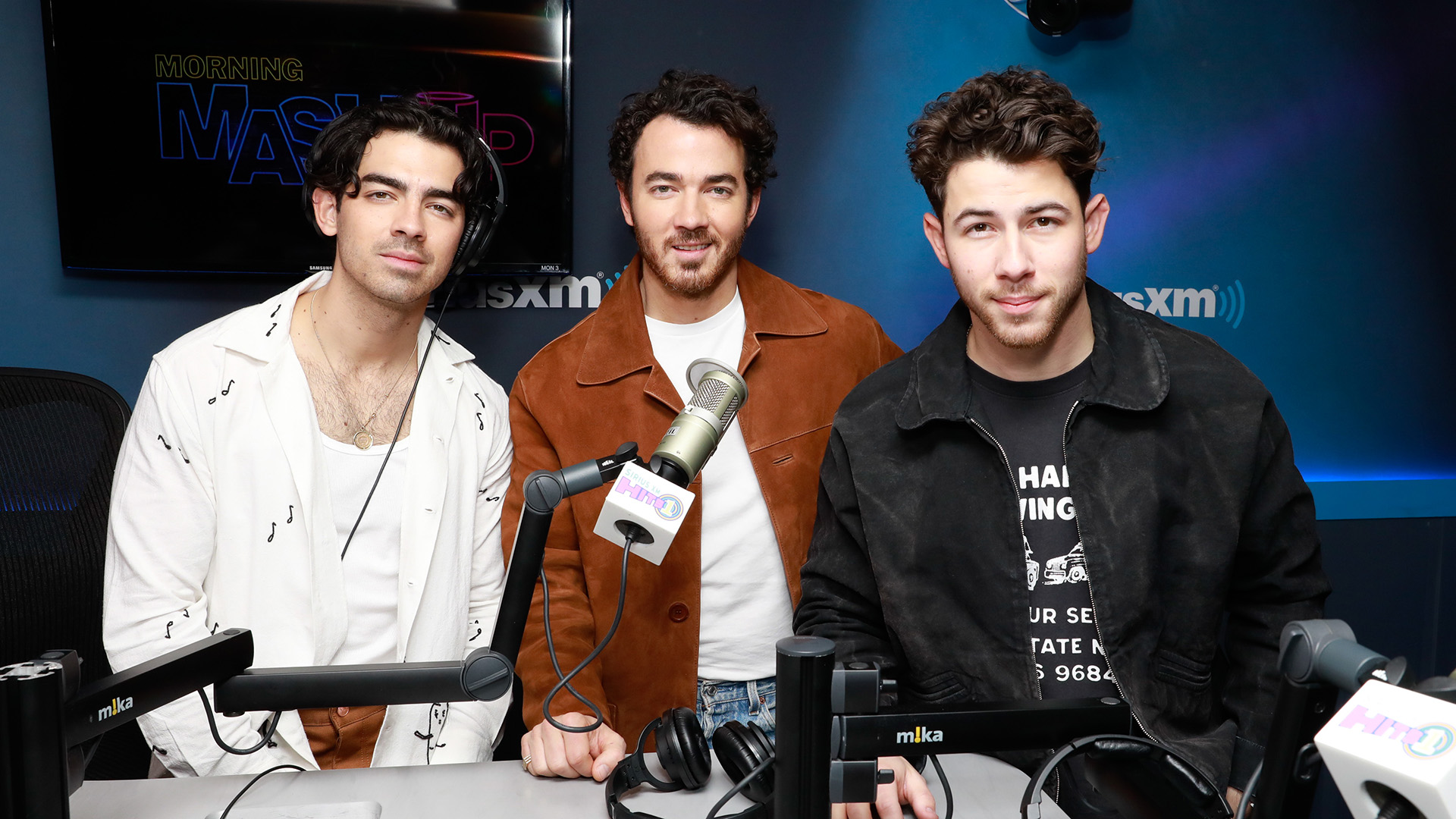 The Jonas Brothers revisited the "Year 3000" in an exclusive interview with SiriusXM.
One of the group's earliest hits, "Year 3000" is the lead single from their self-titled second album in 2007. But the song was also included on the Jonas Brothers' debut album, It's About Time, a year earlier under a different label. And, to add to the confusion, the song isn't even originally theirs — it was recorded and released by the British band Busted in 2003.
---
LISTEN: Nick, Joe, and Kevin play music and more on Jonas Brothers THE CHANNEL
---
The Jonas Brothers' "Year 3000" is a cover. But because the brothers' fanbase was largely American in the 2000s, many listeners weren't aware of Busted (who mainly experienced success in the UK). To this day, the Jonas Brothers are often incorrectly credited with having written the song.
"One of the lead singers of [Busted], his name is James Bourne," Joe Jonas told SiriusXM about how the cover came to be. "He also kind of helped put together [the band] McFly, or write some of the music for McFly, which is also one of our favorites. So we've always looked up to him as a songwriter/producer. And, essentially, Busted pitched us — or James pitched us — 'Year 3000.' [He] said, 'Hey, this song really didn't go too far in the States, but it's yours if you'd like it.'"
In 2006, the Jonas Brothers moved from Columbia Records to Hollywood Records. "We released our very first album on one label, and then we got dropped because it didn't do very well," Nick Jonas explained.
"I just remember watching our ['Year 3000'] music video on the Disney Channel years ago, and our jaws were just on the floor," said Joe.
Their fanbase had already been growing organically at that time, but according to Joe, the "Disney Engine" — which played the "Year 3000" video during every Disney Channel commercial break and featured it heavily on Radio Disney — took everything to the next level for the Jonas Brothers.
"We actually just recently recorded a version of 'Year 3000' with Busted for a big anniversary of theirs — 20-some years," Joe added.
Jonas Brothers the album also included the successful singles "Hold On," "S.O.S.," and "When You Look Me In the Eyes."
"We were so determined to figure it out and to write some songs that would really connect with people and take back some control at this time," Nick said after their debut album underperformed. "We were sort of guided toward being a bit of, like, an inauthentic version of ourselves musically. And we actually spent that time in our little home in New Jersey, in the basement, really grinding and writing music that we really connected with."
The brothers' hope was that if they connected better to their own music, their core fanbase would connect with it too — and they were right. "Things really just started to take off," Nick said. "It was a huge jump in those first couple months of 'S.O.S.' and '[When You] Look Me In the Eyes' and a few others that started to really connect with the audience. It was a very special moment in time for us."
---
---
---